Over the past few months, we have been developing innovative new tools to help our customers understand the potential of Targeted TV Advertising for their individual businesses.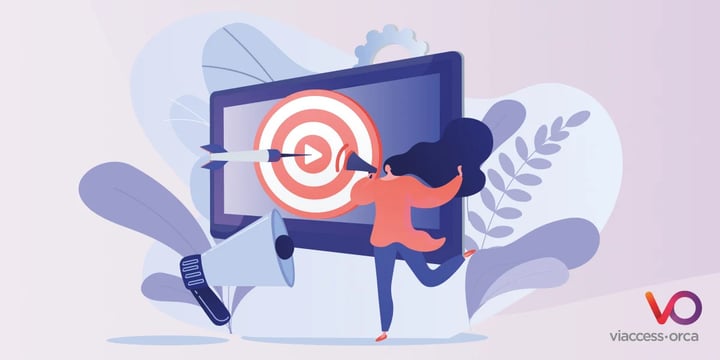 One of the hottest trends in the video industry in recent years has been the rise of Targeted TV Advertising. Helping to underpin the impressive growth of AVOD and FAST services, as well as providing valuable additional revenue for more traditional linear TV services, its growth has been rapid.
However, in conversations with customers worldwide, we realized that many of them are somewhat puzzled by the insider AdTech terminology or the way the technology works. More importantly, many of our prospects were struggling to get a simple answer to the main question that matters for them; how they can use targeted TV advertising in their individual businesses.
That is why we set out to put together a personalized guide, which will not only walk you through the key concepts of the advertising ecosystem and its technology, but is also tailored to provide you with the specific information most relevant to your own business needs and objectives.
Moreover, we also wanted to be able to provide our customers with the opportunity to get an idea of the potential revenue of TV advertising for their businesses by assessing their individual earnings potential; again, based on their own characteristics and preferences.
The Revenue Projection Simulator, which is embedded in the guide, does exactly that, and is a simple and useful tool for getting an initial estimate of the potential financial revenue you can realize by including targeted advertising in your services.
How it works
The guide is a fully customized web-based e-book that is generated based on your specific criteria. All you have to do is head to the Targeted Advertising Personalized Guide page and select a few simple choices regarding your current business and the technologies you are utilizing.
This is required for us to identify the information most relevant to you, which depends on the type of service you provide: Are you an operator? Service provider? Or maybe both? Which services are you looking to monetize? You can even choose multiple services, from Time-shifted TV to Live to VOD to reflect your business.
Lastly, we ask you what advertising models interest you. AVOD? In-app advertising? TV + online? Time-shifted ad-replacement? Or even all of the above? Once you make your choices it only takes a minute for us to generate your personalized guide in the background and will have it ready to access in 60 seconds. The revenue projection simulator is accessible through the guide.
A copy of your own version of the guide will also be emailed to you if you don't want to hang around and wait.
What do we talk about?
The guide offers a high-level explanation of what Targeted TV Advertising is and how it works, as well as introducing some of the technologies behind it, and the available delivery methods (AVOD, FAST, In-app advertising, linear ad insertion standards, etc.…).
We also address the crucial topics of privacy and regulation, and how to leverage data while ensuring full legal compliance and the security of your service.
And if you need a recap on some industry jargon such as DSP, SSP, or what is the difference between an Ad Exchange and an Ad Server – head on to the glossary in the guide's appendix.
Click here to access the guide.
The Revenue Projection Simulator
To give you an idea of what new revenue streams can be achieved for your business using the right technology, we developed the Revenue Projection Simulator. This tool is part of the guide and works in a similar way; simply select from a few simple choices regarding your business (location, operated platforms, active users per day, and so on), hit calculate, and it will immediately provide you with a figure regarding the potential revenue you could earn from implementing it.
The calculator offers an estimate of potential revenue based on general industry data and a complex interplay of variables such as CPM, fill rate, and more. Detailed estimates even more closely tailored to your business are also available, though for that you will perhaps need to have a slightly more in-depth conversation with our dedicated team.
Try it out here.
A golden opportunity
As the industry continues to change at a rapid pace, broadcasters and operators are under increasing pressure to adopt new technologies and new business models - and adapt themselves to the new patterns of viewing consumption.
In parallel, with legislation limiting the use of online third-party cookies, advertisers are turning their gaze to television once more, to provide them with continued access to the targeting capabilities and profile-level segmentation they have become used to, alongside the reach which had always been provided by television.
And while big brands strive to engage with international audiences, local businesses are looking to take advantage of new cost models to lower entry barriers and allow them to speak directly to customers on their doorsteps.
All this adds up to Targeted TV Advertising arriving at a crucial tipping point for the industry, holding the promise of boosting revenues for both ends of the spectrum – advertisers and TV service providers alike. To learn more, click here.