In the first of a series of posts examining 2022's major themes in detail, VO's CTO, Alain Nochimowski, identifies four key technology trends that should be firmly on the roadmap of any video service provider.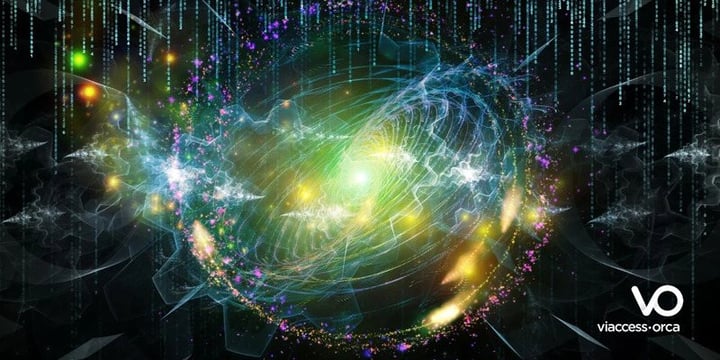 At VO we are at the cutting edge of many technologies and increasingly at the interface of many industries. Recently we have made exciting headway in applying our digital security and encryption knowledge to Industry 4.0 use cases. But for this post I want to concentrate on our work in the video sphere.
We believe at least four key technology trends should be in the radar of any video service provider's R&D managers. These have lead times in terms of productisation ranging from announcements due in a few months to those that will take several years to come to fruition. All of them are exciting developments, however, that will have a beneficial impact on our customers, the way they deploy their systems, and ultimately the way that their viewers watch them in term.
1. The rise of Green Streaming
Corporate social responsibility is becoming an increasingly important factor across all industries, not only for individual companies but for the ones they do business with. Sustainability is a key component of this, specifically for the video industry, as consumer IP video traffic is representing 84% of all consumer IP traffic in 2021 (up from 79% in 2016). In fact, a number of key players have already publicly committed to achieve carbon footprint neutrality in few years' time.
We see the importance of being able to measure carbon footprints for different components of the video chain as critical if we ever want to navigate the complex operational trade-offs towards 'greener streaming'. For example, for an equivalent perceived quality-of-experience, will the expected gain in network bandwidth usage (and related reduction in energy consumption) associated with next generation codecs be sufficient to offset the increase in energy consumption due to more CPU-intensive compression techniques (compared to legacy codecs)? How do unicast architectures compare to multicast architectures? How do we assess the impact of different architecture designs destined to run in data centres? We need to be able to assess the data across the whole chain so that we can present the option of an optimal route for our customers.
Ultimately, there is the question of choice. How will this impact the industry? Will companies, perhaps even consumers, be willing to pay extra to reach carbon neutral? Or will they perhaps prefer to compromise on their Quality of Experience in order to save some carbon emissions? As of yet we do not know how Green Streaming will function in the marketplace, but our role is to give our customers the tools that give them the flexibility to accommodate a range of scenarios in the push towards net zero.
2. Managing the hybrid cloud
The cloud is one of those innovations where what is written about it is running several years ahead of what is actually happening on the ground. While there is certainly early adoption of public cloud workflows underway, for the majority of our customers — and especially those located in geographies where connectivity can be an ongoing issue or concerned with sovereignty aspects — the reality is that solutions will be at best hybrid for some years to come; most often formed of a composite of on-prem equipment and possibly (sometimes several different) cloud provider/s.
The key to future success is how we manage services that are deployed across these multiple platforms and orchestrate or scale them in an efficient and automatic manner. Our solutions have to be adaptable as a result. Mastering the full cloud native approach, at the heart of which lies the Kubernetes technology suite and DevOps tools and practices, has therefore become an imperative. There is definitely no one size fits all answer to the challenges that broadcasters and operators are facing and in future deployments some parts of the workflow will be operated by the customer, some by us, and that ratio will change from client to client depending on their individual circumstance, business goals and objectives.
Both the business approach and the technology approach have to be optimised to fit this hybrid future.
3. Data and machine learning: the advent of MLOps
The extraordinary rise of both the amount of data and the amount of processing we do on it has been one of the defining trends of the past decade in many industries. In the video space we have come a long way in a very short space of time, and are already past the experimental stage where AI algorithms had to be designed, and complex feature engineering implemented for each identified use case (ranging from anomaly detection in the content security domain to e.g. audience segmentation in the addressable TV space). We are now in the industrial stage where we are looking to roll out MLOps, Machine Learning Operations, in order to unlock the full value of TV data monetization.
This is an exciting areas of the business and one that is growing fast. Deloitte refers to MLOps as 'industrialised AI' and notes that it is a market set to be worth $4bn by 2025. We see it as accelerating even further the deployment of machine learning in the industry, effectively doing for ML what the implementation of DevOps did for software development, and making rapid inroads in real world deployments at many touchpoint in the business soon as a result.
Experience proves that applying MLOps best practices (incl. processes, pipelines and toolchains) to the specific context of a TV platform production environment involves much operational trade-offs. Navigating these architectural, cost or performance trade-offs requires a great deal of familiarity with the specifics of TV data (domain expertise) and a deep understanding of the various deployment (incl. sometimes regulatory) constraints.
4. New video formats, new codecs, new piracy threats
The emergence of ever more immersive video formats (and now in the context of the Metaverse) is a key trend for video service providers' roadmaps, and one which VO has been banking on since the early days of VR.
But other trends in the video formats and codecs sphere are worth mentioning. Back in Oct. 2020, chipset vendor NVIDIA announced a significant breakthrough in video conferencing. Using AI, it is now able to not only "generate" the subjects in real-time (thereby reducing bandwidth requirements for video "down to one-tenth of the requirements of the H.264 streaming video standard") but also to modify them in convenient ways such as realigning their faces and gazes so that they are always looking directly at their cameras.
This piece of news, ushering in the era of AI-enhanced video coding with a promise for faster video coding innovation and reduced dependencies on dedicated hardware equipment, can be contrasted with the recent uproar caused by the publication of an AI-generated video (a.k.a. deepfake) of Tom Cruise that went viral on Tiktok.
A lot has been written on AI-generated media and the risks it can represent, from bad impact on an individual's reputation to misinformation attacks that could threaten the basis of our democracies in the era of post-truth politics. For premium TV / video content service providers, there is no doubt the age of AI-enhanced media will bring about new threats as well as new opportunities. Rest assured this is an area VO's Innovation Labs is actively exploring for the benefits of our customers!