Momentum is growing rapidly behind sports streaming as live events move increasingly onto OTT platforms, but what are the main keys to successful deployments?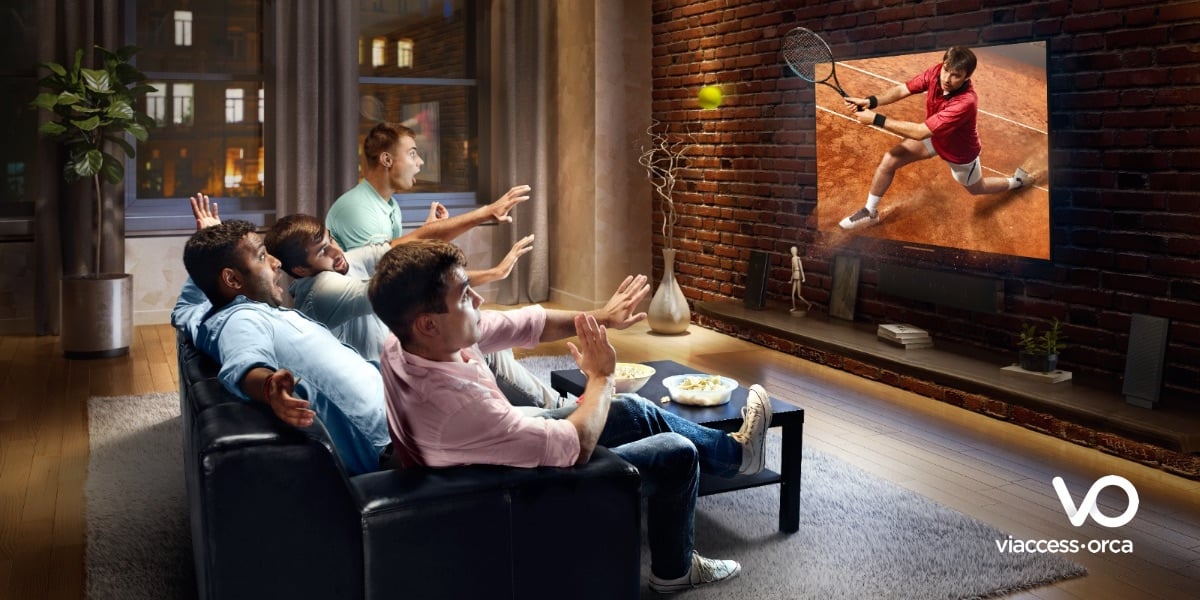 There was an excellent illustration of the shift in power underway in sports broadcasting in September this year when British teenager Emma Raducanu unexpectedly found herself in the final of the US Open tennis tournament. Amazon has been quietly buying up international tennis rights for several years now, and suddenly it found itself with one of the hottest sporting tickets in the UK broadcast landscape for several years: a Saturday evening primetime tennis final with a good chance of a British winner.
What it did next was very interesting. Instead of keeping the rights to itself it negotiated a seven-figure deal for live rights with UK public broadcaster Channel 4. The result was a win all round. Channel 4 gained a peak audience of 9.2 million, an excellent result for a channel that likes to mainly operate outside the mainstream, while Amazon added a seven-figure sum to its revenues and, more importantly in the long run, gained a huge amount of highly positive publicity for its Sports OTT services. Raducanu won her match too, ensuring the positive coverage of the deal continued onwards.
Such stories are set to become more commonplace. Powered by the twin engines of streaming companies looking to purchase rights in a bid to drive sponsorships and sports leagues and federations looking to break into the D2C market, both for primary and ancillary content, the growth of Sports OTT is a genuinely global phenomenon. Monthly US viewers of 'digital live sports' are forecast to increase from 57.5 million in 2021 to 90.7 million in 2025, a 58% increase and representing over a quarter of the country's population. And in India, the most consumed content on OTT platforms in 2020 was sports, with an overall 13% hike in viewership.
So, what do OTT operators need to know in order to successfully pivot into the distribution of live content, and what are the barriers to entry for leagues and federations seeking to establish D2C offerings? Here are the three key rules for the new game of sports streaming that you need to know.
Play to win with these 3 crucial rules for sports streaming
1. Secure your streams
Sports content is premium content and, alongside new Hollywood blockbusters and Triple-A Pay-TV titles, is the most tempting target for video piracy. As illegal video piracy has evolved from bittorenting and peer-to-peer downloads of already released content to app-based streaming of live broadcasts, so the pirates have redoubled their efforts to intercept and hack live matches. As such, you must always assume your streams are a target as pirates look to lure viewers away from legitimate services to illegal ones.
It is estimated that you have 15 minutes to take down a live stream to discourage an illegal audience. To ensure that happens you have to use a service that includes technologies such as dynamic watermarking, multi-DRM, and constant 24/7 monitoring. That helps to ensure that when there is a breach it can be first detected and then acted against, while the match is still ongoing. After the final whistle or checkered flag is too late; those viewers have gone.
You have typically paid a lot of money and/or invested a lot of resources to stream an event. You need to build in security provision from an expert team from the very start if you want to ensure you get the full ROI.
2. Offer a superb experience
Viewers consistently demand more. The rise of streaming services over the past decade has seen them exposed to many different platforms, and they expect a certain level of functionality as a result. The bar has been raised across the industry, and they expect service providers to let them watch what they want, when they want to watch it, and on whatever device that suits them.
For operators, that means you need to be able to offer an excellent service on everything from a 6cm mobile phone screen to a 100-inch television set. Picture quality needs to be exemplary across platforms and operating systems, providing a seamless experience as they move from one to the other, often within the same match. The availability of start-over and time shifted experiences is considered a must, even as the primacy of the live experience is acknowledged.
Latency and buffering issues are particular triggers in the sports viewership and need to be kept to a minimum. This is a challenge as effectively the OTT delivery is having to compete with other mediums that have less complex workflows — radio and internet score updates for instance — but it is one that needs to be met to ensure viewer satisfaction.
3. Accomodate spikes
One of the big challenges for OTT operators when moving to offering live content is planning for the spikes of demand in the system. Start times for watching are suddenly coordinated across the viewership, and the peaks can be dizzyingly high. Any system designed to stream this content must be able to scale suddenly and rapidly, with no choke points in the workflow to limit its expansion or add latency to the signal.
For instance, the system we provide to Tier 1 telecoms operator Orange is capable of a scalable delivery rate of up to 1,000 DRM licenses per second, ensuring that it can quickly meet the needs of an audience tuning in to a big event such as a football match without adding delays into the system and introducing additional latency.
Broadcast-standard SLAs and future-proofing
These are specific considerations for streaming. Of course, operators should also look for the usual broadcast industry SLAs, such as full redundancy for disaster recovery to enable a seamless service in case of things going wrong. They also need to ensure that whatever solution they choose is agile enough to introduce new features as they come onto the market and keep up with wider industry innovation. For example, over the course of the pandemic the concept of the watch party grew from a quirk that required dedicated websites to operate, to a must-have feature in the code of an increasing number of apps.
There is also increasing appetite for multiview capabilities, allowing the end-user to observe a same event from different camera angles and select the primary view for watching, effectively letting them become the director of their own event. Both these features are increasingly part of a viewer's standard requirements, but they are tricky to do well without introducing delays into the chain or causing problems with the audio. And the requirements don't stop there, with video scrubbing and the ability to isolate key moments in the stream a growing standard
And amidst all this it is important is for a solution to minimise complexity. This means that broadcasters looking to launch complementary OTT services, OTT operators wanting to augment their existing offering with live broadcasts, and leagues and federations looking to go straight to the consumer can all concentrate on their core tasks and keep on doing what they do best - creating great content and running great sports.