How TV service operators can stay competitive in an increasingly crowded market that has pronounced pain points when it comes to choosing OTT services. [updated July 2023]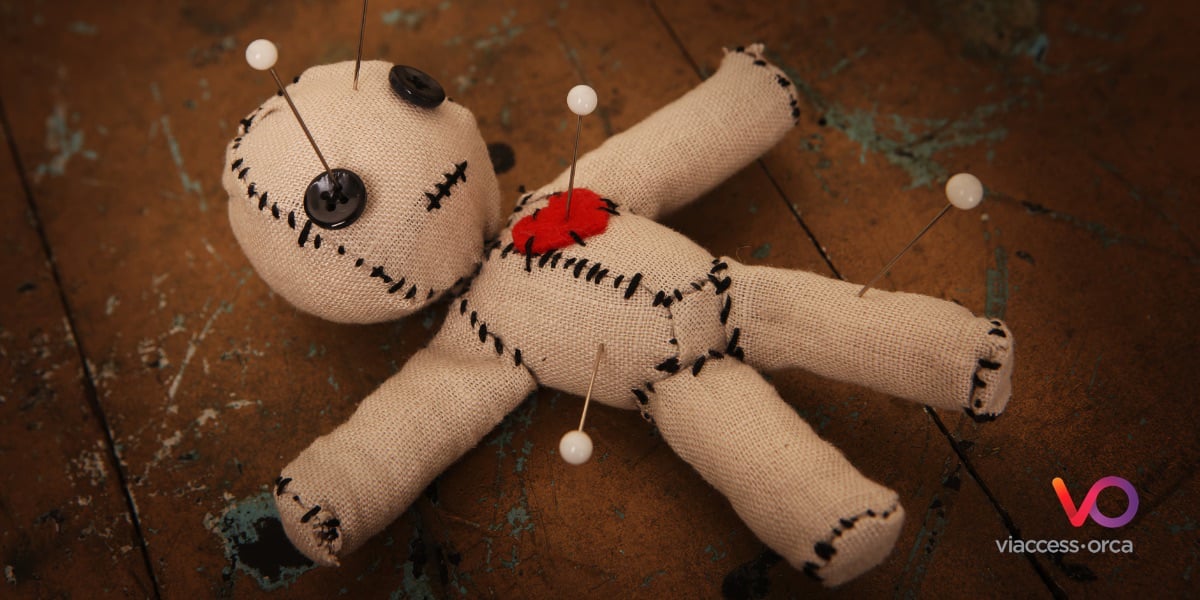 The problem with success is that a good idea can very quickly lead to a crowded market. While there has been a contraction of SVOD subscriptions since the peak of the pandemic, growth is still the order of the day. It is estimated that there will be 1.76bn SVOD subscriptions by 2028, with 24 countries having more than 10 million SVOD subs.
However, while it's an expanding market it is also a finite one when it comes to costs. In 2021 the average US viewer was paying $47 per month for on-demand services, and while service stacking is increasingly a part of modern media consumption, there are limits to consumer budgets. Indeed, after years of strong growth – doubling between 2019 and 2022, from 3.7 to 7.4 – the average number of TV sources used by viewers has dropped in 2023 to 6.4.
Of course, dropping services is now easier than ever. As services have become increasingly app-based and have no minimum contract terms, signing up and cancellation have both become tasks that can be accomplished in a couple of mouse clicks. And, as a landmark survey from IBM concluded, that is a power they are not afraid to use.
Choosing OTT services: what annoys consumers
IBM's influential report, The State of Streaming, remains one of the touchstones on analysing consumer behaviour, especially given the interruptions in what we can describe as normal behaviour caused by the years of the pandemic. Subtitled 'You could be a contender: how streaming services can maintain a competitive edge' it performed a deep dive on some of the emergent consumer behaviour that the SVOD industry was first witnessing when it was published in 2017. And while some of the data points regarding, for instance, the degree of buffering that was being experienced by consumers in individual markets are perhaps now outdated, the light the report shines on consumer attitudes to the problem is still relevant.
Technical pain points
We know that buffering is one of the key technical pain points that puts off consumers. While the CDNs that dominate the US are generally more reliable than those found elsewhere, no CDN has 100% availability across all regions. Performance varies as a result, especially in the number one technical pain point for consumers: buffering.
IBM's figures showed it being experienced by anything between 58% of customers in one region up to 78% in another. The overall figure was 63%, but as the following table shows it was by no means the only technical problem faced.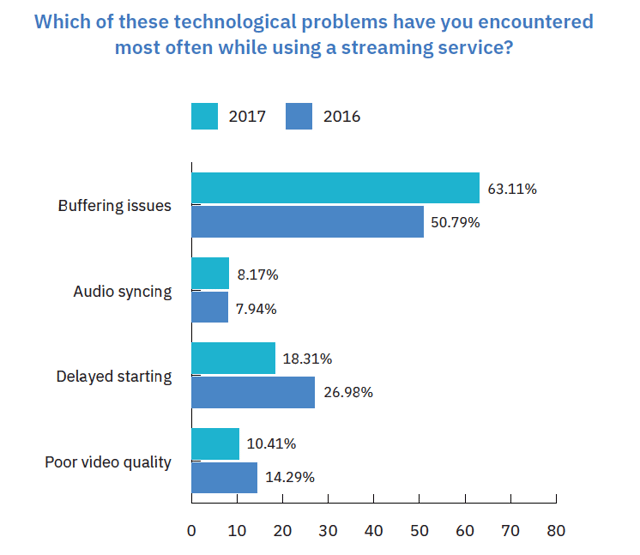 Source: IBM
Almost half of the consumers polled said they would give up on the video they're trying to stream due to these problems.
This is a particular issue, of course, when it comes to streaming live content. And with live OTT becoming a significant competitive hotspot in the US market, in particular, it's even more of a pressing issue.

But globally the figures were even more alarming. While the number of respondents to a global survey experiencing buffering problems was similar at 65%, the figures for delayed video start and video quality problems were much worse, at 62% and 57% respectively.
Content pain points
One of the surprises of the IBM report, especially given the sheer amount that is being spent on original programming by the leading SVOD players, is that consumers still want more content. Almost two-thirds of consumers said that the top change they'd make to their streaming service would be offering more content.
This is despite a counter-finding that recommendation engines are not performing to the best of their abilities yet — which is a problem more of implementation rather than underlying technology. Getting the right content to the right viewer at the right time is one of the pre-requisites of ensuring a content library works at peak efficiency, but 44% of consumers state that recommendations are rarely or never what they want to watch.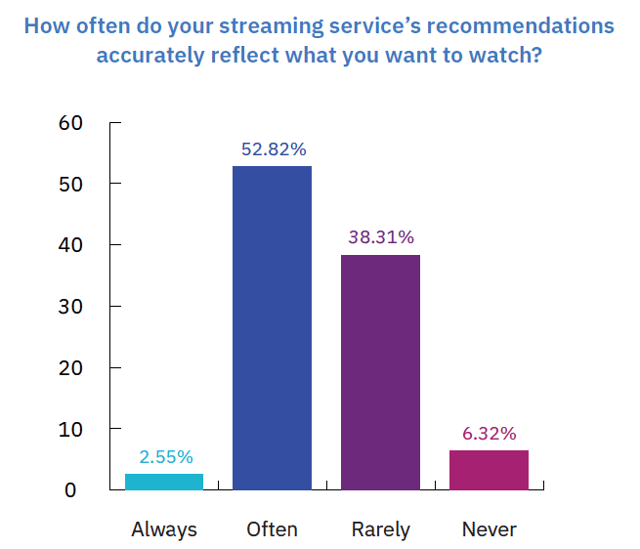 Source: IBM
The good news there is that more people, 55% are satisfied, but there is still definitely room for improvement.
Easing the pain of choosing OTT services
In an increasingly competitive marketplace smoothing out these pain points is a crucial part of any strategy. And this is a task that is getting progressively harder as well.

Streaming devices and services are setting the bar for user experience comparisons. More OTT companies lead to more consumer exposure to a range of services, and the assumption is that if Service X can do something, then Service Y should be able to do so too. Expectations are dramatically higher as a result. And with even completely different industries also starting to inform consumer choice — for example, the effectiveness of a recommendation engine being bench-marked in consumer perception up against one used by Amazon — the landscape is changing markedly.
Broadcasters, typically national broadcasters, used to set the bar. Now it's the software and entertainment giants of the major tech companies.
Luckily, there is a 4-point action plan that can help with the pain points in choosing OTT services.
Adopt a multi-CDN strategy that uses the best CDN in each territory

Use bullet-proof cloud services that can spin up swiftly to handle demand and processing spikes

Deploy business analytics to truly understand the effectiveness of the content library and its associated programming strategy

Use contextual recommendations to mine as many data points as possible and improve recommendation results
SVOD as an industry is in a fairly unique position. Not much more than a decade old, its penetration into the consumer space has been rapid and impressive. However, it now finds itself both a maturing market and one still undergoing high rates of technological change and evolving consumer behavior. The market is by no means yet saturated on a global scale, but it is becoming increasingly competitive. Meeting the expectations of consumers that are exhibiting levels of brand loyalty that can best be described as pragmatic as they are choosing OTT services is a challenge that needs careful thought. But, with the careful use of best-of-breed technologies, the current pain points can be alleviated and any future ones anticipated.
Original article: Ludo Rubin