Looking to launch new OTT services? When it comes to choosing the best TV platform technology for your consumers, how do you pick the right one? Here are 8 elements to look for.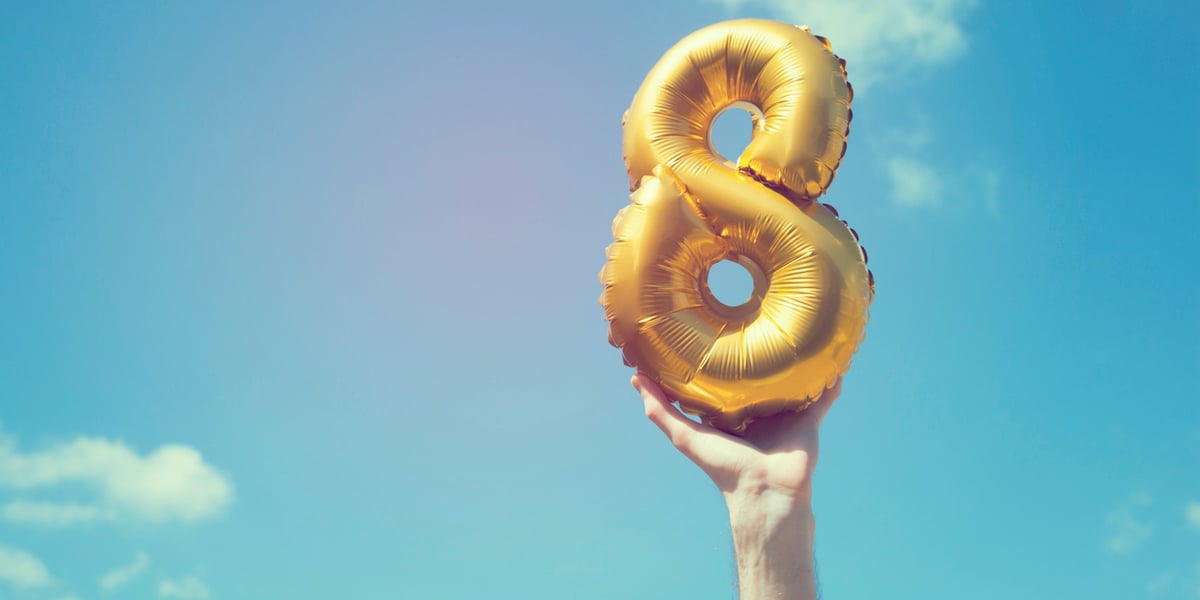 According to a recent Ampere Analysis study, the average consumer in the US has access to around 100,000 hours of content at any one time. That is a lot of television. In fact, that's enough primetime viewing at four hours a night to last 70 years. And that number is probably increasing all the time as new services continue to launch.
This highlights the importance of being able to surface the right content to your viewers at the right time. You can have the deepest catalogue in the industry, but if your customers can't find anything to watch they will get frustrated and leave your service.
But what else is important when it comes to choosing an OTT services provider? What do you need to look for when analysing which of the many providers offers the best service? Here is our list of the 8 elements of the best TV platform technology.
How to choose the best TV platform technology
1. Powerful recommendations
We started off talking about recommendations, so let's start this list off with them as well. One of the chief pain points consumers face is finding something to watch. As the number of content increases — that 100,000 hours would take you 11 years to binge-watch all in one go! — so the ability to find something to watch within that becomes ever more crucial.
Search is an important factor here, especially the ability to search over different services. But it is being able to surface the right content at the right time that is key. That may enable you to maximize the value of your catalogue, even if it is relatively shallow compared to the international SVOD services.
It has to be implemented well though, as customers in the digital age become increasingly used to tailored services. A Pwc report detected some unhappiness with OTT recommendations. Only 21% of consumers thought that their streaming services knew what they wanted to watch better than they did; 30% said their streaming services simply recommended the same content time after time.
The key to success lies with the smart use of Element #2 — data
2. Reliable data analysis
The service you choose needs to have powerful data analytics at its heart. Analysis of viewing patterns and viewing behaviour is vital to success. Operators can use it to enhance strategic management and make better content decisions when it comes to maintaining catalogue and licensing content, identifying customers at risk of churn, and enhancing monetization opportunities by targeting specific audience segments (see below).
TV business analytics platforms look at viewing and browsing patterns to produce detailed audience profiles, but again the choice is important, and not all solutions are created equal. As we have written before, there are many well-documented problems that can occur with data, and data governance is crucial; even more so in the post-GDPR climate. And, talking of GDPR, it is also worth checking that the solution you choose, like VO's, can legally use AI to look for patterns in first-party data. Global technology solutions need to be able to cope with legislation in many territories.
3. In-built personalization
Interlinked with the two above elements, the ability to offer a personalised service is also critical for viewer satisfaction. Increasingly data-driven, it should enable interactive viewer-facing services such as continued experiences across platforms, wishlist creation, and the maintaining of separate user profiles. It should also help operators maximise the value of their content assets as well, by mining metadata to adapt the viewer offering to maximise engagement.
For example, if a TV show's two major themes were teen drama and a horror setting, a solution should be able to differentiate between the two genres and surface different images promoting the same title to different audiences. One audience gets the teen interaction highlighted, the other gets the horror content, and so on.
4. Effective monetization
This leads us to monetization. There are many different monetization strategies currently employed in the market. One of the most effective is also one of the newest, Targeted TV Advertising.
This uses data analytics and, where applicable, AI first to segment the market into the household and even individual profiles, and then uses server-side (SSAI) and client-side (CSAI) technologies to swap the ads out. Rather than a multicast delivery of one ad to many households, it provides a unicast-like model and allows advertisers to target their ads far more specifically to relevant audiences.
This is a win all around. Investment is minimal as this is primarily a cloud solution, ad load on consumers is reduced, viewer engagement rises as a result, and advertisers have been shown to be willing to pay a premium for such services.
5. A quality user experience
We've written about this before, especially when making the important distinction between User Experience (UX) and User Interface (UI). UX is essentially a collection of tasks focused on the optimization of a product for effective and enjoyable use. And, as we wrote then, consumers want to do many things with the content that is presented to them. They want to browse, discover, control, and, of course, ultimately watch it on everything from mobile phones to streaming devices to Smart TVs. The goal of designing a good User Experience is to help them do just that.
Good UI is important since without that you can have something which is functional but ugly and off-putting. But it is the UX that comes first and provides the real opportunity for differentiation in the current market. From low latency to ease of payment options, you want to make all your interactions with your customers as seamless and pleasurable as possible. Moreover, the most effective features, recommendations, and personalization are the ones presented without the end user even being aware that his experience is being shaped by analytics.
6. Content Security
Simply put, there is no point in spending money on launching a new OTT service, acquiring content, onboarding customers, and everything else if you don't secure your content as well. Piracy has changed considerably over the past few years. The attack surface has moved from bit-streaming recorded programs to live streaming broadcasts as they happen. Links to these streams are passed around social media networks. Thus the ways of detecting illegal content have changed too, with the emphasis now being on the swift takedown of detected links. Look for reaction times in minutes, watermarking, and comprehensive solutions that offer content security at all points of the chain.
7. Excellent picture quality
Picture (and audio) quality counts. High-profile programs with dark, difficult-to-see pictures or muffled, difficult-to-hear audio make regular news stories around the world. Make sure your content isn't among them by ensuring that you work with service providers that understand the value of a high-quality, low latency stream. Research shows a direct correlation between rebuffing and abandonment while improving video QoE can lead to as much as a 90% improvement in churn rates.
8. The power of the cloud
The best TV platforms are undoubtedly now powered by the cloud. The cloud provides a huge range of advantages for anyone looking to provide OTT services, from the ability to spin up servers and scale rapidly; to reducing Time to Market for the launch of new channels; to increased responsiveness and agility, and the ability of iterating software quickly; to reducing costs by ensuring you only pay for what you use. On-premises solutions still have their place, but less and less so in the OTT world.
Ensuring the best TV platform
These 8 elements are not a totally comprehensive list. Different companies worldwide have different forces working on them and face very different market conditions. These can also change markedly with, for example, the arrival of high-profile new services in a country. But it covers the main points you need to think about when it comes to considering suppliers.
Whether an existing broadcaster looking to launch new OTT options, a rights holder looking to go direct to the consumer, or an ISP looking to offer video as part of an overall package, check off these 8 elements and you will not only choose the best TV platform for your own business needs but also the best TV platform for your viewers as well.