The promise held out by Addressable TV is an enticing one, but in this post-GDPR world there are complications to its effective deployment.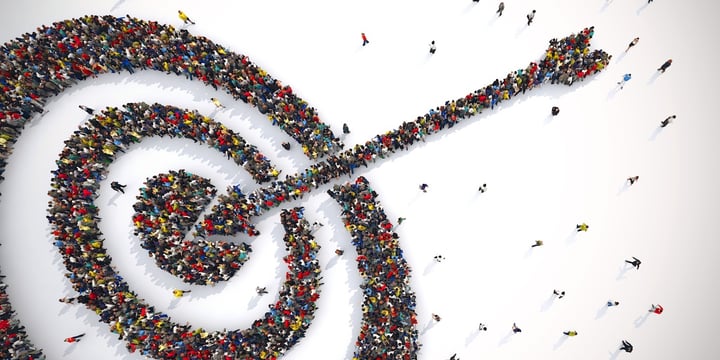 One of the key panels at our recent TV Leaders Summit 2018 event saw industry leaders debate the arrival of Addressable TV and ask when it will become a truly mass market proposition. Chaired by Neil Howman, Managing Director, of 202 Communications, this panel highlighted some of the confusion surrounding the whole subject of Addressable TV by offering subtly differing perspectives on exactly how it should be defined from each of the panelists.
Probably the most succinct though, and the one that can be repurposed to fit Addressable TV in whatever context it is used, was the one offered by Fabian Birgfeld, CEO and Co-Founder, W12 Studios.
"To use a good old marketing framework, addressable is essentially the right offer at the right time to the right person," he said.
It's a simple proposition but a hugely enticing one as well. While last year, eMarketer predicted that this sort of personalized advertising spending would grow to just 1.7% of the US total, that figure accounts for $1.2 billion. By 2019, that will have risen to 4% of total ad spend and $3.04bn. New figures are due out any day now and may well reflect an acceleration.
"Linear TV sees everyone watching everything at the same moment," said viznet.tv's co-founder Stephane Bismuth. "When you come from the digital world, you see that as improvable."
Addressable TV's Potential
One of the huge benefits surrounding Addressable TV lies in its potential to unlock monetization.
"Linear broadcast is a very successful business model; how content works, how it's monetized," commented Birgfeld. "In the online world you have a subscription model and you have an on demand model, but everything around monetization is a bit wobbly. [Addressable] is a great opportunity to create a win-win situation for the audience, as well as the content creators who essentially do more than advertising does in a conventional way. And by more I mean matching the content in a way that is meaningful to the audience in the context of their views and their preferences, and also making it interactive."
As co-founder of W12 Studios, Birgfeld is understandably a big proponent of interactivity. There's plenty of evidence mounting that it can be a highly effective way of brands reaching consumers too, such as this from IPG Media Lab offshoot Magna that says interactive video ads drive a 47% gain in time spent with a marketing message compared to a non-interactive ad. What's more, even if viewers don't click on an online video, the sheer option to interact makes the ad 32% more memorable than non-interactive ads.
"The technology can be used for advertising but it can also be used for other things," Birgfeld told the audience. "It's personalization in general which is a great opportunity. There are also different ways that the audience can access and engage with content. We work with a client in the US that has a model where the audience can choose to watch one ad up front, which is interactive so the engagement is higher, and then it's ad free for the rest of the show. Or they can watch it conventionally [with more ads]. The options to monetize the content is much broader."
What will be crucial though is cooperation between companies that are more used to competing.
"The new technology is opening up virgin territory for all of us," said Orange Spain Director of TV, Jose-Antonio Guzman. "It is something we have to develop together."
"It is clear that the usage data, how viewers watch TV, is owned by the operator," said Stephane Bismuth. "In the light of the GDPR, this is first party data, and they have to keep it internally and find a way that a TV channel can use the data without creating any indicator data. This is where the value really is.
"At some point there will have to be a discussion about how we share this data."
Addressable TV in the GDPR Era
Addressable TV relies on data and analytics and it is impossible to have any conversation about the use of data in the industry without the GDPR making its very considerable presence felt. Indeed, there was a poignancy to Neil Howman's question as to whether addressable advertising in particular can replace what is being lost to broadcasters as the GDPR unfolds.
The short answer is a probable yes; the longer one was provided by VO's Executive Vice President of Innovation, Alain Nochimowski.
"Would an operator jeopardize his business by going into addressable? TV is a two-legged business, that's how it works: there is a subscription business and there is an advertising business and channels rely on the advertising business. The channel needs the operator as much as the operator needs the channel. However, in this new business the operators in continental Europe do not have the inventories of content, the channels do. But then the channels do not have the data. Unless these guys find ways to work together this new business won't blossom."
He maintains that the economics of data will change significantly. Currently the targeting business relies on third party data: you go to brokers, you buy your data, you improve your segmentation. That is going to be much more complex after GDPR; third party data is going to cost much more money and it will be trickier as well to ensure compliance throughout its use as well.
There is an answer though, and that is to use technology to make better use of first party data.
"If an operator wants to move into addressable TV they will have to rely more on their first party data and extract more insights from it," he told the audience. "This is where I think data science, artificial intelligence, and machine learning can help: they will help operators gain better insights and produce better targeting.
When will Addressable TV Take Off?
There was broad agreement to Stephane Bismuth's statement that Addressable TV won't be truly significant until it gets a 10% share of the market.
In the US that could already be happening, way in advance of the marketer figures mentioned earlier. In a May 2018 report from the Association of National Advertisers and Forrester, TV Advertising Resists Technological Change -- Until Now, 15% of respondents said they were already incorporating addressable and advanced TV advertising into their media plans. And a further 20% to 30% noted that they planned to test approaches to the channel in 2018. The sample size was small, only about 130 ANA members, but they were taken predominantly from the director level and it will be interesting to see if they are reflected in further figures as the year progresses.
Elsewhere, sifting through various audience comments and responses, the UK is seen as marginally ahead even of the US with pay-TV rivals Sky and Virgin Media forging an addressable TV partnership (a great example of rivals pooling resources), and free-to-air national broadcaster ITV rolling out its own solution; France is nowhere at the moment and will take three years to hit 10%; the roll out is starting to happen over digital terrestrial in Germany; and Spain will maybe start down the addressable path next year. Indeed, 2019 is seen as the key year by all the panellists for the technology.
"2019 will be the year of the explosion of new business models surrounding addressable TV," said Guzman.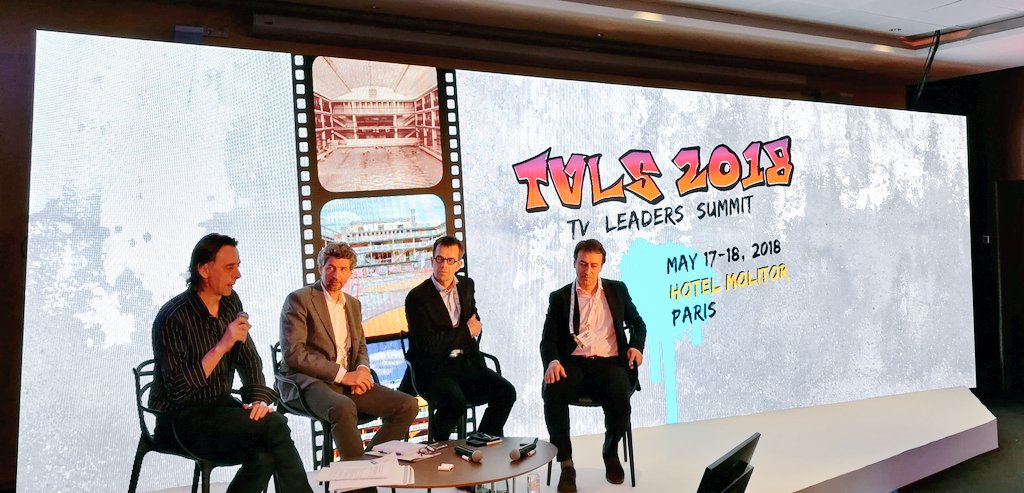 Addressable TV: The Roadmap Needs Standards
One of the problems when it comes to monetization of addressable TV, however, is standards. And while there has been plenty of work in the area based around the SCTE 35 ad insertion standard, the problem the industry faces is that it has been around for over twenty years now and we have arrived at the situation where hardly no two providers use the same signaling markers. Hulu even disabled SCTE 35 on some channels last year because "it was just too broken."
"If there is no standardization then you have to expect that TV ads will not be on every platform," said Bismuth. "Maybe it will be on a device, but not STBs: it's at different levels between devices and operators."
"It's not too complex to put in place but it's not a matter of focus and priority for operators," he added. "They are looking at ROI so it depends on how TV channels are going to push and sell addressable TV to bring Euros into the ecosystem."
The consensus on the panel was that growth will eventually come from both sides, as both pay-TV and OTT pull together to make things happen. And Guzman pointed out interestingly that, in the age of first party data being preeminent, the STB is even a superior data collecting platform.
"I would change the phrase 'content is king to 'data is king.' . The collector is the person most positioned to take advantage, and I think the OTT devices are less rich compared to what can be collected via a wider service."
Final word though goes to Fabian Birgfeld. Earlier on he'd drawn laughter by using the phrase 'Let's Make TV Great Again' in an ironic nod to American political sloganeering. Here, towards the end of the discussion, he repeated it a bit more seriously, adding: "There is urgency on both sides to make sure that content and data work together."