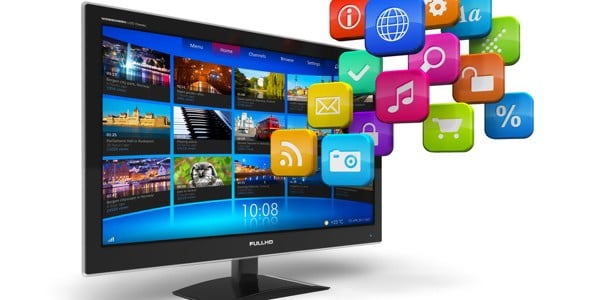 The release of Apple TV has confirmed one rather uncomfortable fact for the established broadcast industry: normal television is just another app on a screen that is becoming full of them.
The idea of an app-centric future for television has been gaining currency in the industry for a couple of years now, but no one has really managed to envisage precisely what that means. Partly the problem has been that the User Experience of connected TVs has been fairly unimpressive over that period, especially when compared to some of the interfaces introduced by broadcasters via their set-top boxes. Connected sets have also suffered from fairly impressive fragmentation.
But as Tim Cook said at the start of Apple's September event that introduced the fourth generation Apple TV: "We believe the future of TV is apps". And now that the units are shipping everyone can see exactly what he means by that.
In much the same way as national public broadcasters once valued the first channel button on analogue television sets and all broadcasters will fight to be towards the top of the listings of an EPG, the new battle is over HDMI 1. If you can be that first box of electronics connected to the television you become an effective gate-keeper, and if you can just click on a separate app to suddenly access Netflix, Hulu, BBC's iPlayer or any broadcaster catch-up service, how less likely are you to pick up another remote and click through to HDMI 2?
Where Apple seems to have made the breakthrough is first in leveraging its incredibly successful App Store over to the new tvOS operating system which it is using to drive the platform. Then it threw the doors open to developers.
The third gen Apple TV would let you run iTunes as a media streamer and had a moderate selection of content from approved partner channels. Now, this is Apple, not the digital wild west, so the same limitations on and curation of app content will hold within its tvOS-based app store as do in the iOS-oriented one. But it's also knocking down the bricks of the walled garden. Prominent — and very slickly implemented — among the new, free apps for instance is the Plex media client. You can move that up to a prime position in the UI and thus never use iTunes again as long as you live.
This is a big change of strategy: Apple wants control over HDMI 1 and it's far more relaxed about who else is part of that ecology than it used to be. And with such features as Universal Search implemented that will roam contentedly across all supported apps, it's never been easier for it to just sit there and be the channel through which all OTT content flows. And it's never been more obvious that conventional television is in danger of becoming just another app among a growing number of others all competing for attention.
Cupertino is not going to have it all its own way, however, as the broadcasters are fighting back. Recently, UK broadcaster SKY unveiled its UHD-ready Sky Q box, an astonishingly capable unit that welds broadcast television and the internet together and really maximises the promise of TV Everywhere. Viewers will be able to watch shows from the box anywhere around the home; pause viewing on one TV screen and pick it up on another; carry their content round with them on a tablet; and watch different programmes on up to five screens simultaneously in the house while also recording four other channels.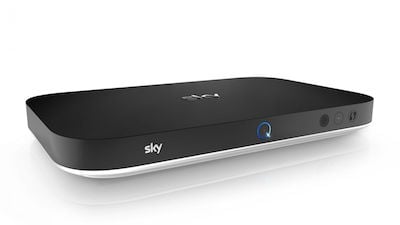 The Sky Q box is a fantastically specced device, but it represents a very different approach. There's no Netflix, there's no Amazon Prime, in fact it's a closed ecosystem that is trying to propel viewers to downloading paid content that Sky has already purchased the rights for, and will probably cost more than £100 a month when it launches at the start of 2016.
Back in 1994, the novelist Umberto Eco penned a column for Italian news magazine l'Espresso in which he famously characterised Mac and Dos as Catholic and Protestant respectively; one leading its congregation step by step towards salvation, the other being markedly less user friendly. It's almost tempting to think of the same sort of battle being waged once more — traditional broadcasters vs OTT, closed ecosystems vs open ones — the irony, of course, being that everyone has a decent UI nowadays and that Apple seems to have swapped faiths.
Check out the Guide to Voyage, our leading TV Everywhere solution: