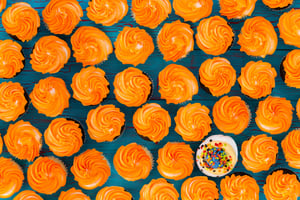 After the rise of the skinny bundles in the US market, broadcasters with access to large libraries and archives are following a different path with entertainment technology: the Fat Channel.
Skinny bundles have been an increasingly important part of the US market since their launch a little over three years ago. Debuting in April 2015, Verizon's Custom TV was the first; a subset of its FiOS TV service that offered the US consumer the previously unprecedented option of choosing between 10 to 17 channels, as opposed to the customary 100-200, at a much lower monthly price of $55.

Within a year the company said that it was getting a third of its FiOS Video revenues from the service. More companies have entered the fray since. Dish's Sling TV is now probably the market leader with 2.3 million subscribers, followed by AT&T's DirecTV Now, while Hulu introduced live TV channels to the concept. The upshot of all this activity is that by July 2018 a report from UBS confidently predicted that 25% of all US Pay-TV subscriptions would fall into the skinny bundle category by 2022.

Skinny though is not the only game in town. Analyst firm IHS Markit held its own Media & Technology Conference back in June where it introduced the concept of the Fat Channel to the industry. Essentially these are online services that curate vast catalogues of content but only surface a relatively modest amount of it to each individual, using powerful data analytics to discern exactly what that content should be.

And for broadcasters looking to monetize archive, it represents another way of dealing with the threat of Netflix, Amazon and their compatriots.

The OTT TV Service Goes Fat
The slight irony here is that the man that introduced the concept, Dan Cryan, Executive Director, Research and Analysis at IHS Markit, lists Netflix and Amazon as prime examples of OTT TV Service Fat Channel operators.
"Everyone has a different version of Netflix because of the way content is individualized by algorithms," he is quoted in a Videonet report on the conference. "But the volume of content that goes into Netflix is far larger, in aggregate, than with traditional linear TV channels. It is a fat channel that gets stripped down and made manageable by data processing."
According to third party Netflix search engine Flixable, the US Netflix catalogue (traditionally the largest) at time of writing contained 4051 movies and 1689 TV shows. The overall number of titles is down from the company's early years as it has pivoted towards television series away from the film library, but it is still an extremely appreciable volume of content. Estimates for exactly how many hours of content that represents vary wildly depending on the methodologies and assumptions used in the calculations, but normally come in between 30,000 and 40,000 hours.
Netflix, of course, uses advanced recommendation engines to surface a tiny fraction of that content to its worldwide viewers. It might not be quite so granular that all 130 million of them will see something unique depending on their tastes, but it is heading in that direction. Anyone with different user accounts set up on the service will, for example, see a different home screen based on their previous viewing experiences and other data points.
The point is that this is a level of service that is potentially implementable by many broadcasters round the world. Rights issues notwithstanding — and yes, we are aware that some of them can be deep and intractable — many broadcasters with a decent archive can start to consider adding a Fat Channel play to their arsenal.
Broadcasters and Fat Entertainment Technology
The BBC's iPlayer, for instance, is Dan Cryan's third example of a Fat Channel because of the sheer amount of content it aggregates in the same place.
It is something of a phenomenon. In 2017, iPlayer viewers streamed 272 million programs per month on average, with total requests growing to 3.3 billion — an 11% increase on the previous year. More to the point, that success was also partly due to the fact that it has diversified its offering and starting to offer a more full fat range of services.
Primarily initially a catch-up service, in 2017 it added boxsets to its offerings— i.e. whole series in a binge-compatible one after the other format — both current shows and archive material. It also greatly expanded its archive monetization efforts, with a new category, From the Archive, allowing viewers to delve into what it likes to refer to as classic content.
This has been aggressively marketed with different campaigns targeting different audiences. Classic dramas have resurfaced, all of the modern episodes (post 2005) of Doctor Who have been made available, cult comedies are being promoted, and it is starting to experiment with high profile curated collections of genres such as documentary.
This activity is over and above the normal iPlayer recommendation activity too, though it may well also be driven by it in turn. We have written about the power of TV business analytics several times before, and understanding what parts of your catalogue your viewers are engaging with and why is a powerful way of ensuring that it is being worked to its maximum ability. Though the BBC maintains a very light touch when it comes to harvesting data from its users, with 3.3 billion requests a year it has a lot of figures to crunch through to produce correlations.
And here perhaps is the difficulty in implementing this: it needs a decent level of technology, and certainly a powerful recommendation engine married to big data analysis, to succeed. As Videonet concludes: "The required combination of data prowess and large catalogues limits the number of media owners who will offer 'fat channels' but, as illustrated by iPlayer, this is not a concept that is limited to the international digital-native giants."
Creating Fat Over-the-Top Solutions
With an increasing number of high-profile media companies investigating their own direct to consumer services — Disney's highly-anticipated service launches at some point next year, while Discovery CEO, David Zaslav, has also teased an offering — the Fat Channel could well be another route to market that ticks a lot of boxes. Acquiring a catalogue of the size to make it work will never make financial sense, but if that catalogue already exists then the main challenge lies in being able to understand it and understand the way that viewers interact with it.
Foregrounding the right content at the right time is a technological challenge, but it is not an insurmountable one. And there are differing levels of surfacing that can be offered, from a simple recommendation to carry on watching the remaining episodes of a series to more complex ones that incorporate third party data sets such as the weather. Either way, the Fat Channel offers another roadmap for media owners that are wondering where their place might be in the future of an entertainment technology that seems increasingly dominated by the FAANG grouping of Facebook, Apple, Amazon, Netflix and Google.
Fat is the new skinny.