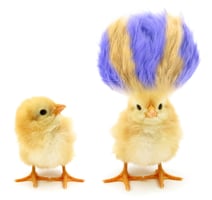 One of the consequences of the increased amount of content flooding the market is that it is becoming more and more difficult for viewers to find what they want to watch.
While this is often being referred to as a new Golden Age of television, for the viewers this is rapidly becoming the Frustration Age. Netflix alone is working on 700 original shows for 2018 and broadcasters are re-presenting back catalogues as the realisation that they can be monetized spreads. Catch-up television windows are extending to 30 day periods and beyond, and the growth of social television is providing even more platforms competing for attention.
But while there might be more hours of content available at any one time than ever before, there are, of course, only the same, limited amount hours available to watch it all. And the amount of data highlighting this is growing, since it is an increasing pain point for customers.
Churn and the Importance of Customer Retention
It is alarming to chart the increase in churn rates that has occurred in the OTT sphere in the last year. Figures from Parks Associates surveys of the North American market suggest that over recent years this has remained roughly stable at 20%. However in 2017 something changed.
"With the exception of Netflix and Amazon Prime, OTT services are experiencing churn rates exceeding 50% of their subscriber base," stated Parks at the end of the year.
Quite why the sudden increase over the course of the year is unknown. But the OTT space has become increasingly competitive and one of the consequences of removing the pain points for new customers — contract lock-ins in particular — has been a new elasticity of demand. While hard data is difficult to come by, apocryphal evidence suggests that it is not uncommon for people to sign up to a service to binge watch a single show.
But while companies pay an understandably close attention to expanding numbers, especially in the growth phase of the business, it is equally important to keep those customers as part of a long-term strategy that moves beyond establishment into expansion, maturity, and hopefully renewal. When customers can be footloose, to adapt the old adage "you are only as good as their last experience with you".
The CDP and the User Experience
Of course there are many factors that contribute to an overall user experience, but one of the reasons why we are concentrating on the Content Discovery Platform (CDP) is because of a survey released by consultants PricewaterhouseCoopers late last year. How tech will transform content discovery detailed the high levels of dissatisfaction customers have with finding content at the moment. If you want a genuine pain point in the overall OTT experience, this is it.
First off, it confirms that the volume of content is increasing, with 72% of consumers saying that they are consuming more video content than they were a year ago. What's more, 46% of them also saying that they are paying more for it than they were a year ago. When contrasted against the other single type of media that has gone through a significant alteration in the digital age, music, the numbers are roughly 10 percentage points higher.
There are a lot of different stats to pull out of the report regarding how people use and relate to CDPs, so here are the highlights:
55% of consumers find themselves looking for something new to watch every week
62% struggle to find something to watch
80% say what they watch is largely driven by their mood
87% regularly pick a TV show or a movie to watch they have not heard of before
And here are a couple of slightly more uncomfortable ones:
60% believe personal recommendations reflect shows that the OTT service is trying to promote rather than a choice tailored to their viewing habits.
74% of people know within a few seconds if they'll like a piece of content.
The latter of these two figures implies, more than ever, that OTT providers need to get their recommendations right. New shows are not auditioned over the course of several episodes with the feeling that, if they have been personally recommended, then the viewer will stick with it and see what happens. A disliked show is skipped very speedily. And too many of those experiences in a row is not going to be good for viewer retention.
The fact that 60% of people believe that the provider is prioritizing promotion over personal recommendation shows that something else needs to be established. In this soon to be post-GDPR world with data use under the microscope, issues of trust need to be addressed.
Building Trust and More
There are several ways of doing this, but one of the keys is sharing information. As the pwc report puts it: "Consumers are smart. They know when they're being pushed content that is not in their best interest. Today's audience wants to understand the "why" behind the "what."
This means explaining the reason behind the recommendation. Why does the show rate highly? It it because it is exciting, is it because of good characterisation or great cinematography? According to pwc's data, this is the top criteria that attracts people to personalized recommendations, with 83% saying being able to interrogate the reasons behind a high rating will make them more likely to take notice of them.
This subdivides into further nuanced points of view too. In an era where consumers are used to quickly scanning reviews of products as part of the process of online shopping, 75% want to access other people's reviews directly from the platform. Below this comes the desire to have their likelihood of enjoyment quantified, with 72% posing the question what do other viewers like me that enjoyed Show X, for example, think of this one?
Interestingly, the same percentage of people want to see the justifications for a poor rating or a poor match, while 68% want to know what established critics think of it.
There are some other criteria consumers would like to see as well, but interestingly those relating to their own social circle — direct recommendations from people they know, being able to see what other people are watching — score much more lowly. One can speculate that this is because they feel that the personalization service is straying too far into private areas that they may have ring-fenced as being for social media, if at all. It will be instructive to see how this attitude evolves over coming years.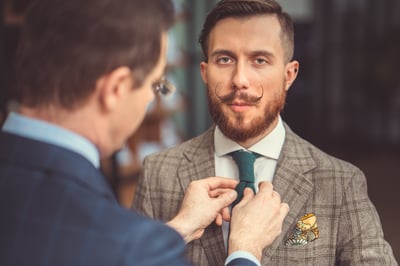 The CDP of the Future
While we have more content and more platforms to watch that content on, one resource in steadily shorter supply is viewer patience. Whether it's in the EPG or in Google search rankings, everyone understands the value of being on that first page. When it comes to offering content to consumers, the key to success lies in making sure those first six or so items they see are the ones they will be most interested in.
To do this, the CDP needs to take a holistic view of the consumer. If 80% say that what they watch on any given day is affected by their mood, the CDP needs to analyze multiple data points to provide the contextual content that can place a consumer's mood on a scale and alter the offering accordingly. How's the weather? What's in the news? If there's a big space launch occupying the news agenda, offering space-themed content would be a good idea.
And, when the consumer is browsing — and they spend 42% of their time looking for something to watch according to pwc — it needs to take a holistic view of the consumer's media consumption, offering the ability to search across different OTT and pay TV providers to offer up the content they want.
The idealized near future CDP for all operators will deploy AI routines to intimately understand every piece of content on its servers via a vast cloud of metadata tags, and then be able to apply that knowledge to each and every consumer on a personal level. It doesn't work in isolation, of course, providers also have to have the right content and be offering the correct services to their identified audience. But when it comes to keeping increasingly footloose consumers happy, it is an increasingly important part of the equation.
As the OTT space continues to be increasingly competitive, OTT Providers continue to look for new ways to keep their customers engaged. A CDP that takes a holistic view of the consumer's media consumption and explains the reasons behind its recommendations will go far to serve the needs of its consumers.