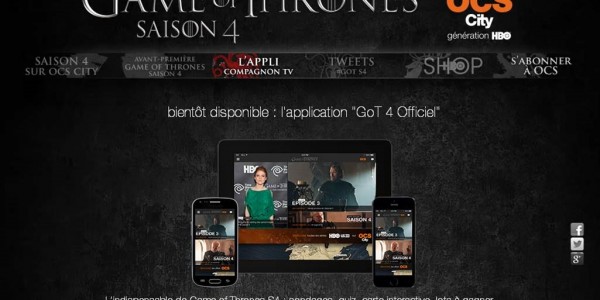 DEEP is set to play its part in the television event of the year. In its first commercial deployment with Orange Cinema Series (OCS) our award-winning DEEP (data enrichment and engagement platform) solution has been selected to enhance its subscribers' experience of the not-to-be-missed fourth season of "Game of Thrones".
There has been much fanfare in the run-up to the start of the latest series of the Golden Globe and Emmy-winning drama, which chronicles the violent dynastic power struggles in a fictional kingdom. With DEEP featured on OCS's interactive second-screen app, viewers will from, April 3rd, be able to access automatically generated, rich, informative and entertaining content related to the hit drama.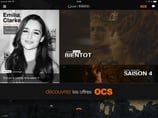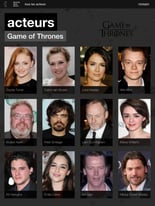 Delivered on tablet devices and branded as Le Mag for iPad, DEEP's user-friendly, intuitive user interface, magazine-style format will enable subscribers to view multi-media features offering a wide range of in-depth background and context as well as profiles of its characters and actors. In essence, DEEP is designed to allow the viewer to delve deeper into whatever programme or film they are watching; before, during and after the show.
L'application "GoT4 officiel" : votre compagnon...
by OCS
http://www.dailymotion.com/video/x1jnat9_l-application-got4-officiel-votre-compagnon-tv-indispensable_tv
Serge Laroye, Executive VP for Orange's Content Division and Chairman of the Board at OCS, pointed out that in today's multi-screen world, subscribers are increasingly using second-screen devices to enhance the traditional television experience. He said DEEP – which can be deployed either as a standalone application or easily integrated within an existing app as in the case of the OCS "Game of Thrones" app – would provide both "dramatic" cost- and time-savings and an immersive second-screen content experience, helping to better engage users.
Increasingly, the TV industry perceives the second screen as a means of creating new ways to engage with content. During the last five years, in particular, it has dramatically enhanced the content experience.
According to our research on second-screen usage, 62% of adolescents and 65% of adults older than 55 use their tablets while watching television. Indeed, with so much focus on the second screen, many observers are beginning to wonder if it is replacing the first screen in significance.
Content service providers need to employ the right strategy to provide their subscribers the ultimate content experience on multiple screens. Viaccess-Orca's vision for shaping the ultimate content engagement starts with protecting premium content, continues with enabling the smooth delivery of content to users — at any time, on any device and personalized according to users' preferences — and ends with an immersive user experience.
DEEP provides this immersive experience on a second screen. It delivers the ultimate end-to-end entertainment experience by supporting content consumption during the discovery phase prior to viewing, the engagement stage when a program is being viewed, and lastly in the exploration phase when viewers might want to know more about what they've just watched. This is facilitated through DEEP's unique functionalities, such as an intuitive user interface; the ability to aggregate compelling data from a growing set of data sources; and its use of semantic algorithms to extract relevant data about and from content, as well as transform data into content.
In addition, DEEP closely monitors user interaction throughout the viewing process, and with the meta data generated during the exploration phase, it enables service providers to deliver targeted and contextual advertising content to viewers.
Our CEO François Moreau de Saint Martin sums it up more succinctly: "DEEP makes it easy and cost-effective for content owners and service providers to increase viewer engagement."
We're delighted with DEEP's first commercial deployment; stay tuned for future deployments and innovative enhancements of this immersive second screen platform.
To discover the OCS "Game of Thrones" app and discuss it with our experts, drop by the Orange stand (R8C14) at MIPTV, April 7-10, in Palais des Festivals, Cannes, France.