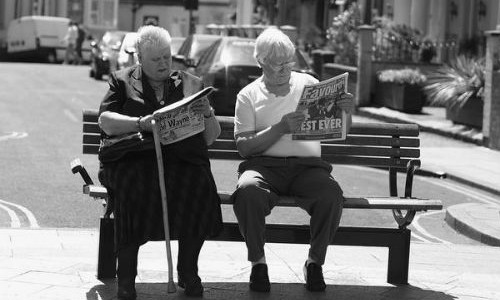 It's all about social and engagement these days, as second screen engagement opportunities are continually developed and released. While we expect to see new apps for television, there is something for the movie industry too. This week Fandango launched an app that predicts which films will connect with fans at the weekend box office, and Netflix goes social after turning on Facebook integration for U.S. subscribers. There's also a new opportunity for advertisers to buy Promoted Tweets according to TV schedules. Take a look at the news below and join the discussion by following us on our social media channels, or leave us a comment here.
And if you're attending TV Connect London (19-21 March), visit us at Stand #125 to learn how VO is shaping the ultimate content experience in the TV Industry.
SXSW: Fandango Launches Web Series, Fanticipation Movie Buzz App (Rapid TV News)
The Fandango movie information and mobile ticketing app debuted Fanticipation, a movie buzz indicator, "which gives movie-goers a snapshot of the most anticipated films each weekend" according to its fans. Fandango is also launching a new original digital video series called Weekend Ticket.
Twitter Approaches Holy Grail of Interactive TV Advertising with New Partner Ad Tool (Lost Remote)
After the release of Twitter's advertising API, a partner announced a new product called "Calendar Live", which gives marketers the ability to buy Promoted Tweets in sync with TV shows.
Netflix Goes Social, Turns on Facebook Integration for U.S. Subscribers
U.S.-based Netflix subscribers can now connect their Facebook account to the video service, enabling them to see what their friends are watching, as well as share what content they are watching on the service. Viewers can see what their friends have been watching on Netflix's website, as well as through the company's apps on mobile and connected devices.
"Zero TV" Households Now At 5 Million, Says Nielsen, Up From 3 Million In 2007, But Still Just 5% Of Market (TechCrunch)
According to Nielsen's findings, there are now more than 5 million cord cutters in the U.S. this year, up from 3 million in 2007. This is only a small percentage of the market, and Nielsen found that more than 75 percent of the cord-cutting group still has at least one TV set.