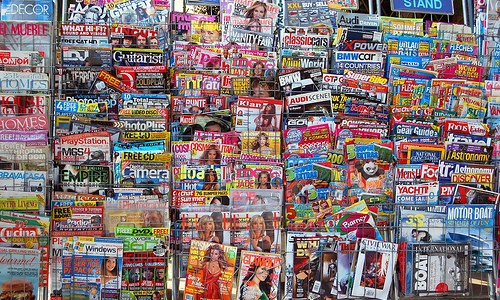 We at Viaccess-Orca make it our business to stay on top of industry news and trends every day, and we'd like to share our findings with you. Every week we'll share links to news that range from Pay TV discussions on industry news outlets to social TV trends on some of the leading technology sites. Visit our blog every Friday for the news round-up, and of course you're welcome to follow us on our social media channels where we share these links daily, and join the discussion.
Mexico's Ultravisión launches TV Everywhere (Rapid TV News)
The Mexican MMDS operator Ultravisión – owned by Grupo Ultra Telecom – has launched TV Everywhere Fox Play and Moviecity Play services. The content available will vary with subscriber packages. Whether demand was the reason behind the TV Everywhere launch, or increase of subscribers' second screens, it was a great thing to note that this service is now available to all subscribers.
Accedo Powers Orange Live Box Play (Digital TV News)
Orange has partnered with Accedo to enable an end-to-end solution for the upcoming Orange Live Box Play set-top-box, which uses Accedo's leading and flexible application management solution, Accedo Application Sphere™.
Social TV Startup Kwarter Raises $4 Million To Help Broadcasters And Brands Build Second-Screen Apps (TechCrunch)
Social TV startup Kwarter has raised $4 million from Deutsche Telekom venture arm T-Venture, as well as Kinetic Ventures, to help grow its platform and expand the number of partners it works with. What's interesting to note is that instead of building its own second screen apps for viewers to use instead of checking emails in between commercials, Kwarter is partnering with broadcasters and brands to enable them to reach their viewers and customers more directly.