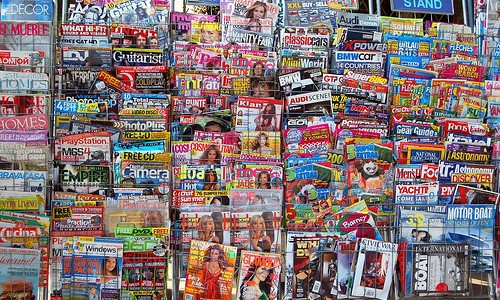 There was a mix of interesting Connected TV news making its rounds this week. For this week's "Hot Industry News," we figured it would be best to feature the buzz that made us raise our eyebrows.
Germany is loving the taste of Connected TV, to the point that it is becoming the new standard. Speaking of standards - Sony pulled a fast move on the industry to break new grounds: they created an online version of pay TV. While we're on the topic of innovations, PayPal developed a special payment system for HbbTV. It looks like this could be the start of a major game-changer in OTT.
Learn more about the news by reading below, and share your thoughts by leaving a comment here. You can also find us on our social media channels: Twitter, Facebook, and LinkedIn.
Connected TV on the Rise in Germany (Rapid TV News)
Media consumption habits are changing in Germany, as TV sets with Internet access are increasingly becoming the norm. Most of the smart TV owners are putting the online functionalities into good use, while only a small minority use it exclusively for technical features. Interestingly enough, video games, social media services, and online shopping are not used nearly as much as video and catch-up portals. Do you feel this would increase the turnover for content providers?
Sony Grabs Lead in Race for Internet Pay TV (The Wall Street Journal)
Sony is officially the first company to have created an online version of pay TV. They went on to strike a deal with Viacom Inc. to carry popular channels such as MTV and Nickelodeon. There will, of course, also be the option for consumers to expand their array of video selections through on-demand services such as Netflix and Amazon. Do you think Sony is on the road to competition with cable and satellite companies?
PayPal Service for Connected TV Viewers (IP&TV News)
The online payment service provider PayPal, developed a new payment system for HbbTV. This could prove to be a trailblazer for the future of OTT. Viewers will be able to make payments directly through the remote control of an HbbTV-enabled receiver or TV. The customer must have an existing PayPal account in order to use this service.