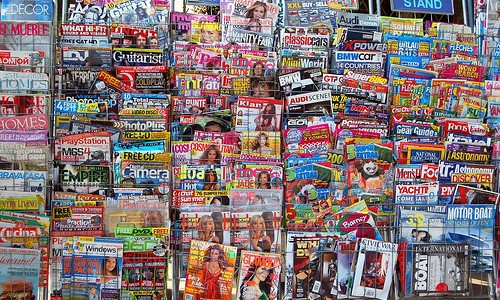 There are exciting developments in the world of 4K high definition right now, especially in the OTT arena. But, it's by no means over for live TV and a study of Facebook's social TV data has thrown up some interesting findings too.
Learn more below and share your thoughts by leaving a comment. You can also find us on Twitter, Facebook and LinkedIn.
Amazon, Netflix and co lead the way with 4K (TBI Vision)
The OTT players are stealing a march on the traditional broadcasters with their commitment to 4K Ultra HD, argues TBI Vision. Amazon Studios has promised to shoot all its new programming in the format and is already working with Warner Brothers, Lionsgate, Twentieth Century Fox Television and others on 4K projects. Similarly, Netflix has confirmed that the next season of House of Cards will be shot in 4K and the show's distributor, Sony, is working to ensure its new Ultra HD sets will support 4K streaming of the Netflix service.
Samsung is another manufacturer that's been striving to harness the technology, partnering with Comcast, DreamWorks, DirecTV and Technicolor, as well as the aforementioned Netflix and Amazon. Meanwhile, Google's YouTube is also in on the game, presenting at CES its VP9 codec program that promises to reduce buffering and give a smoother viewer experience of 4K content.
Talking to the BBC, Netflix CEO Reed Hastings claimed 4K will be "the first format that is internet-only," adding that broadcast, cable and satellite were "not going to have Ultra HD, at least not in the next five years."
That's because, so far, the traditional broadcasters are taking a more considered approach, not least because of the prohibitive cost to consumers of the new sets. Discovery's director of new media distribution, EMEA, Alberto Horta has said fully adapting to 4K would take up to five years and while Henry Webster, the BBC's executive product manager, media service, has been even more forthright, commenting "I think we've got a long way to go before 4K becomes really important."
Only time can tell here. Will consumer demand force the broadcasters to play catch up or are the OTT operators jumping the gun in their favoring of 4K?
Live TV holds its own – for now (TTV News)
Before we get too carried away with OTT, time shifting and the ever-growing availability of on demand content, it's worth reflecting on the latest piece of research from Nielsen in the US. Last year viewers in America watched an average of 134 hours of live TV per month compared to just 13 hours of time-shifted content. Time-shifting is on the up – on average by two hours a month – but that's not surprising in a territory where the average consumer has no less than four devices to consume television on, including tablets, computers and smartphones, while half of them own PVRs and games consoles. However, it can be argued that live TV is on a slow decline – viewing fell on average by three hours a month. Is this gradual trend one that's likely to continue?
Mobile TV chatter fuels Facebook (Broadband TV News)
We once hoped the telephone wouldn't ring during our favorite TV shows. Now we can't put our mobiles down while watching the box. That, at least, is what social TV analytics provider SecondSync is saying in a report that reveals a massive 80 percent of TV-related chatter on Facebook is generated from mobile devices.
Having studied connected consumers in the US, UK and Australia, SecondSync has issued a number of headline findings in what it says is the biggest release of Facebook social TV data to date. Among them is the observation that while Posts tend to take place during real time broadcast, conversations take place within their Comments sections and that there is a long tail of Likes.
NBC Universal's Julie DeTraglia, Senior Vice President, Digital and Broadcast Marketing Research, certainly sees the potential here. "Having access to this new data will allow us to plan our social strategy more effectively and potentially help us understand how social conversations may affect ratings," she says. How might it affect your plans?
Photo credit: RobW_ / Foter / CC BY-NC-ND)