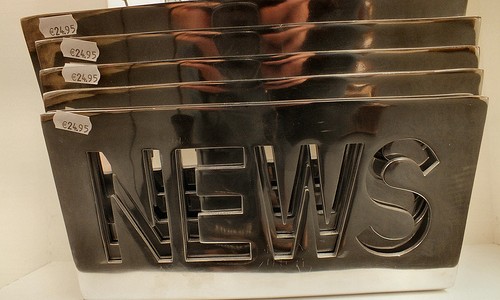 Demand for applications on set-top-boxes appears set to rise, while broadband and telecommunications company Verizon is looking to partner with content companies for a new online TV service. And the Oscars continue to work their magic, with record TV viewers and rental demand for award-winning films.
Learn more below and share your thoughts by leaving a comment. You can also find us on Twitter, Facebook and LinkedIn.
TV Viewers Up for Apps (Broadband TV News)
There's some interesting new industry forecasting on the viewing habits of Pay-TV households. The proportion of those with access to applications on their set-top boxes could rise from an estimated 10 per cent last year to 40 per cent by 2019, according ABI Research. Given consumers' preference for OTT video, video products are likely to remain the most popular applications. Other favourites include news and information services, service provider specific apps, games and music services. The market for applications on set-top boxes is currently led by the Telco TV operators, but cable and satellite players – such as Comcast and Liberty Global – are beginning to catch up.
Verizon On The Trail of Content Partners (The Verge)
Content companies have not been too keen on internet-based services, preferring cable industry deals which have served them well for some time. But this, seemingly, is not deterring Lowell McAdam, CEO of Verizon, the broadband and telecommunications company. Verizon recently acquired Intel's Oncue service, which is said to have struggled to find content partners. And now McAdam has reportedly revealed that he's in possible partnership talks with CEOs of large content companies for an online TV service. There does appear to be some grounds for McAdam's optimism. A new deal between Dish and Disney/ABC will enable the satellite provider to stream content via an OTT multichannel TV service.
Oscars Set New TV Audience Record (USA Today)
And finally, the Oscars are good for business no matter what platform you are operating on. According to Nielsen figures, the international film awards show drew 43.7 million TV viewers, the highest number for 14 years. Just as impressive a statistic was the 13.9 million people who read Oscar-related tweets. The marketing power of the star-studded event was underlined by Wuaki tv, a leading film and TV series streaming service, which revealed enormous rental demand for film releases featured in the show. On the first day of its release, rentals of Gravity, which won seven Oscars, were 273% higher than the average day one sales for new releases, the company said.
Photo credit: Gerard Stolk (vers le Midi-Carême) / Foter / CC BY-NC