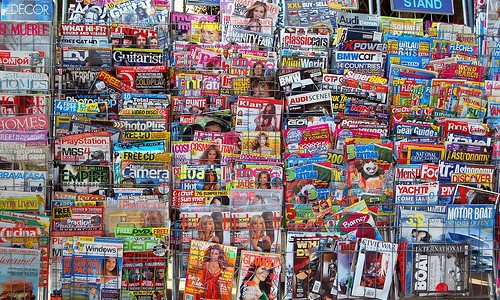 There has been a mix of interesting TV industry news making the rounds this week. A survey by Verizon reveals 16-34 year-olds' strong preference for on-demand TV, as the BBC makes headlines with plans to move a popular young adults channel online. Meanwhile, in Australia, the government is hinting that it may scrap laws restricting TV channel ownership and audience reach.
Learn more below and share your thoughts by leaving a comment. You can also find us on Twitter, Facebook and LinkedIn.
Survey Reveals Millennials Preference for Video On-Demand (VideoNuze)
According to new research by Verizon, millennials, people aged 16-34, the largest population demographic in the US, have markedly different video-viewing habits than those aged 35-64 – with 59 % of the former opting for on-demand and the same proportion of the latter preferring live TV. Verizon found that 64 % of millennials subscribe to an OTT video source, compared with 33 % of non-millennials. Verizon says millennials are watching three times as much TV online as non-millennials. It found that 87 % of 16-34-year-olds reported subscribing to some sort of Pay-TV service, and that 40 % of those who don't say that it is because they can get all the programming they need online. The company believes TV Everywhere applications need to be a strong priority for media companies as millennials "demand access to TV on their own terms". Do you agree with Verizon's contention that millennials will change the TV industry by consuming content online?
BBC Moves Youth Channel Online (BBC News)
In a surprise development, the BBC is set to move its young adult TV service, BBC3, online. The service will now only be available on iPlayer, the BBC's own internet television and radio service. The move is being driven by the Corporation's attempt to make substantial budgetary savings. But some industry commentators say transferring online would make sense for the station's target audience of 16-34 year-olds. "Increasingly, it's thought the youth audience are switching to accessing content online. They're watching in their bedrooms and watching on tablet devices," said one media correspondent. The controller of BBC3, Zai Bennett, said the channel will become an online-only offering from autumn 2015. "It will definitely be smaller originator than it used to be, with about half of its current budget, but that money can be focused on being the best in class rather than filling a linear schedule," he said. Do you think the BBC might be tempted to move other channels online?
Australian Government Mulls TV Industry Reforms (C21 Media)
The Australian government is reportedly considering reforms of laws governing the ownership and audience reach of TV channels. In an interview with Foxtel's Sky News, the communications minister Malcolm Turnbull hinted at a relaxation of rules that limit their reach to 75% of the population and prevent ownership of a TV channel, a radio station and newspaper in the same city. The Nine Entertainment Co and Ten Network Holdings have been reportedly pressing for the scrapping of both restrictions. Turnbull, who has been meeting media bosses, said in his view there should be less regulation and more freedom now that the internet offers such diversity and competition. "We are committed to a lot less regulation right across the board, including in the telecom and media sectors that I'm responsible for," he said, stressing that the government has yet to decide on the two issues. In the age of the internet, do you think such laws are anachronisms?
Photo credit: (Mick Baker)rooster / Foter / CC BY-ND