There will soon be one billion people streaming video services. Meanwhile a new EBU report highlights the potential of 5G and the PlayStation 5 raises the bar.
A new landmark will soon be reached with the news that the total number of global subscribers to streaming services will top one billion at some point this year.
This all according to a GlobalData report, Thematic Research: Internet TV, which says that 2020 will see subscriptions rise to 1.1 billion, driven in part by new entrants into the market in the shape of high-profile SVOD platforms from the likes of Comcast (Peacock), AT&T (HBO Max) and Disney (Disney+).
"Internet TV will be the single most important technology driving earnings in the film and TV industry over the next two years," commented Danyaal Rashid, thematic analyst at GlobalData in a Rapid TV News piece. "The increased competition in this space has led to a content war. Players are building up their content libraries in an effort to outperform the rest, but this has come at a high price. For example, Netflix spent $15bn on content in 2019."
There's been some interesting analysis of all this content too from streaming aggregator ReelGood. It looked at the content libraries of the six major players in the market and found out that for sheer volume Amazon Prime comfortably beat out the competition, with over 3x the movies of its next closest rival, Netflix, and around 10 % more TV shows.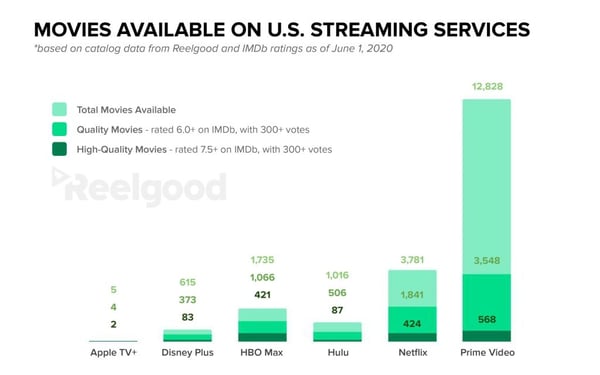 However, there is a real quantity vs quality argument here when you match the titles to any form of review index (in this case, IMDb ratings of 300+ votes). According to that data, the difference between the two is much flatter, with Amazon carrying 568 movies classified as high quality compared to Netflix's 424.
With TV Shows, the figures are in fact reversed, with Netflix's 370 comfortably beating Amazon's 232, which ends up in third place behind Hulu which has 293. The newly launched HBO Max also makes a strong showing in the movies category.
The upshot of the research is that Amazon is the clear leader in the movie department, but when it comes to TV, the choices become more complex, with over a billion people will be making those sorts of choices soon.
Realising the potential of 5G [IBC365, EBU, Nevion]
While the momentum behind the rollout of 5G has understandably stalled a bit in the face of the current pandemic, there is a steady ramping up of interest in the technology among broadcasters. More devices will be released this year, more network nodes will be built, and the industry is getting ready for it while also acknowledging there are challenges that remain to be dealt with.
That is the gist anyway of a new EBU report, 5G for the Distribution of Audiovisual Media Content and Services (Tech Report 054), that looks in detail at the applicability of 5G to the delivery of curated linear broadcast; on-demand non-linear services and the sort of "enhanced media services" that combine complimentary linear and non-linear services. Its main focus is on delivery to mobile devices, phones, tablets and in-car, but the report also looks at the relevance of the new technology for delivery to modified TV sets in the home.
We wrote about 5G network slicing a while back, and the EBU concludes that technically 5G Broadcast will be able to fulfil many broadcaster requirements for the distribution of linear services to portable devices, especially as — and very much unlike 4G — the new standards accommodate the idea that media organisations can operate dedicated 5G Broadcast networks independently of mobile operators.
As IBC365 details, 5G Broadcast network architecture is based around single frequency networks with inter-site distance of around 15km. Providing near-universal coverage for portable devices would require Low-Power Low-Tower transmitters to supplement conventional High-Power High-Tower and Medium-Power Medium-Tower broadcast transmitter sites. This would increase costs but that could be facilitated by collaboration between mobile and broadcast infrastructure providers. Dedicated spectrum will also need to be secured.
Another slice, 5G Mobile Broadband, also looks to be a good fit for the delivery of nonlinear services. It's going to provide improved latency and reliability compared with the 4G services that are already driving various on-demand and catch-up services. However, cell sizes are currently small and concentrated in urban areas of high population density, partly as European deployments are based on the 3.5GHz band. Universal coverage is a way away yet.
Broadcasters are enthusiastic though, with a Nevion survey suggesting that 92% expect to adopt 5G within two years. However, measured against that only 46% have currently tested its capabilities within their organisation, so it looks like being a busy few years ahead for the format.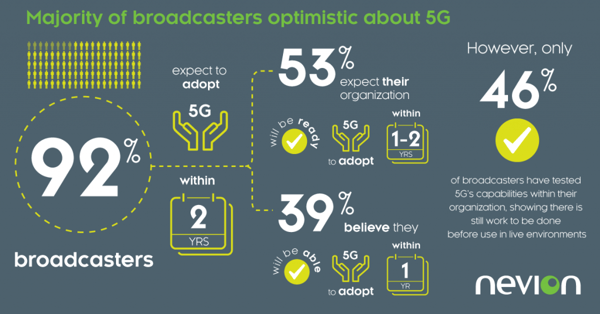 Sony unveils the PlayStation 5 [The Verge]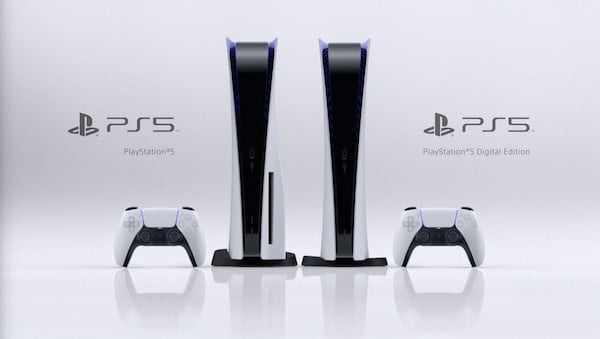 After an extremely long gestation period, Sony eventually took the wraps off its new games console, the PlayStation 5, last week. There has been a steady but slow drip of information about the console over recent months, and now we know what it will look like.
We still don't know when it will arrive and how much it will cost, but best guess estimates are in time for the holiday season this year and around $500.
And the reason why this matters is that it raises the bar quite considerably for picture quality in the domestic environment. The PlayStation has a bit of previous form for this — the PS2 is widely credited for accelerating the worldwide uptake of DVD when it was launched in 2000, and the new console will support 8K graphics and run 4K ones at an impressive 120Hz refresh rate.
The visuals that will produce will be stunning. Demo footage released last month showing live CG running developmental code of the forthcoming Unreal Engine 5 on an equally developmental PS5 hardware platform showed that realtime graphics are now as good as movie VFX were not so very long ago [below]. And that is before the inevitable optimisation and improvement in quality that comes once developers really know what they're doing when they're driving the hardware and software to its max.
Two models will be available; one with a 4K Blu-ray drive and a Digital Edition with no drive at all. There's a nice synchronicity about all that too; whereas one PlayStation introduced the world to a new physical media, its descendant is announcing that physical media as a whole isn't really necessary any more.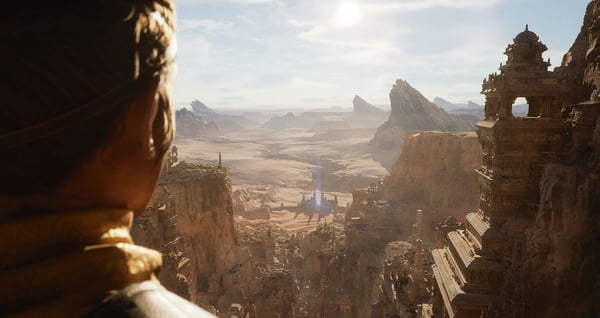 Pic: Epic Games