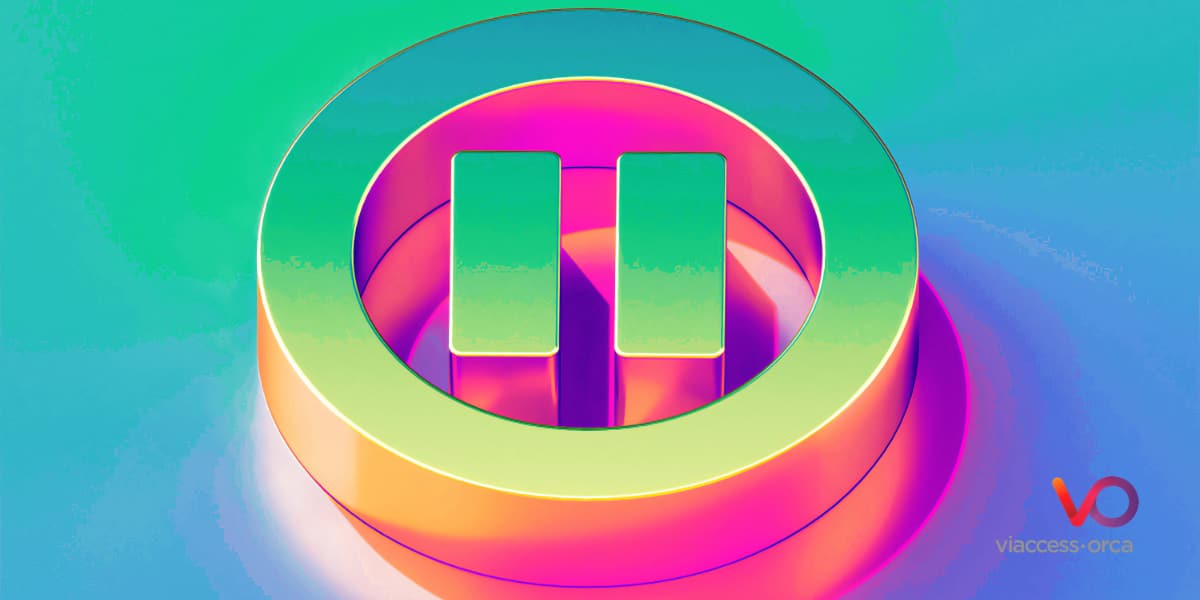 Industry insights: Growth in spending on content is slowing for 2023 but SVOD figures are still substantially ahead of the rest of the industry.
Global content growth slows down
Analysis from Ampere indicates that content spending in the streaming market is still increasing, but at a lower rate than in previous years. As the economic headwinds predicted in 2023 start to blow, the researcher predicts that global content expenditure is set to increase by just 2% year-on-year in 2023. This is in comparison to a 6% growth rate last year when the total figure topped $238 billion.
The numbers are still going up, however, and at the top end remain impressively large, especially for SVOD services. If we separate them out of the total figure, they spent a combined $26bn on original content in 2022. And while they are seeing the same two-thirds contraction in spending, growth is still higher than the industry average.
As Hannah Walsh, Research Manager at Ampere Analysis commented: "SVOD services will still see an increase in total content investment in 2023 but a lesser 8% year-on-year growth compared to 25% in 2022.
Impressively, even at a lower 8% SVOD growth in 2023 will still be higher than the global industry growth of 6% was in the less fiscally cautious 2022. Ampere anticipates that Disney will reach $10.5 billion in original content spend this year, while Warner Bros. Discovery (WBD) will not be that far behind at just over $9.5 billion, both overtaking Comcast, the long-term incumbent at the top of the spending tree.
"Services will continue to focus on original content to compete in a crowded, cost-sensitive market," continues Walsh, "but we are already seeing a shift in content commissioning to incorporate a greater volume of cheaper unscripted formats."
There's no doubt that 2023 will bring its challenges. Media stocks of the major players were some of the hardest hit during 2023. But the opportunities for others still very much exist. In our preview of 2023 our experts gave an average 8/10 score for business confidence — but the prime directives for 2023 look to be very much centred around sound investment, both in content and the technology stack., as well as exploring new possibilities for new revenue streams and service monetization.
Streaming into 2023: five big questions for the New Year
[Variety]
With that in mind, Variety published a list of five key questions the industry needs to address during the course of 2023. "The battle tactics in the streaming wars in 2022 shifted from outright land-grab mode toward building sustainable and defensible positions," it said.
As a result, the 2023 focus is on profitability and free cash flow generation. There is also a potential pivot point coming up where large media companies need to either double down on their D2C offers or admit that it won't be as large a market as they hoped.
The first of the questions Variety wants answers to is how returning Disney CEO, Bob Iger, will change the company strategy. Signals are that he will pull back from the aggressive content spend detailed above and concentrate more on profitability. Will that mean concentrating on its core Intellectual Property at the expense of an expansion into general entertainment or sport? And what will it do with its Hulu investment? Comcast's 33% ownership of the streaming platform can be sold to Disney in January 2024, but does complete ownership make sense anymore?
Elsewhere, how aggressive will Netflix be with its quest to end password sharing. Can that alone move the needle for the company? How much FAST-er will FAST get (their pun, not ours) and how much can it grow the low end of the streaming market? What will the combined HBO Max-Discovery+ platform look like and how will the media giant manage the merger of its properties? And to what extent will YouTube's NFL Sunday Ticket Deal change the game? Google paid the NFL $2bn a year for the rights and estimates are that it will need to sell 2.25m subs to break even on the deal. Will it do that? Or will it take a leaf out of the Amazon playbook and use it as a loss leader to bring more people into the fold?
We'll get the answer to most of these questions as 2023 pans out and their resolution will go some way towards shaping the medium and long term future of the industry.
ATSC 3.0 marks deployment milestone
Also significant for 2023 is the continued roll out of the ATSC 3.0 broadcasting standard. ATSC 3.0, also branded as NEXTGEN TV in the US, enables a whole host of features for over the air broadcasters that have previously been the domain of OTT services, such as 4K UHD, the ability to offer targeted advertising, and more.
With CES in Las Vegas this week, the Advanced Television Systems Committee that gives the standard its name has revealed that a whole new slate of consumer accessory receivers are now available and that ATSC 3.0 is now live in 66 markets nationwide.
As Rapid TV News reports, among the products on display by ATSC at CES are both integrated NEXTGEN TV receivers as well as upgraded accessory devices that are next for certification with the NEXTGEN TV mark. ATSC members are also showing additional options for integrating ATSC 3.0 into future devices: home antenna products that can be used to receive next-generation broadcasts, and automotive applications for over-the-air IP datacasting.
"US broadcasters delivered 26 new NEXTGEN TV markets to reach 66 by year end 2022," said ATSC president Madeleine Noland. "We are looking ahead to another year of continued deployments across the US and sales of new consumer receivers. We're expecting launches soon in both Miami and Boston, with broadcasters expected to continue their aggressive market launch schedule this year."