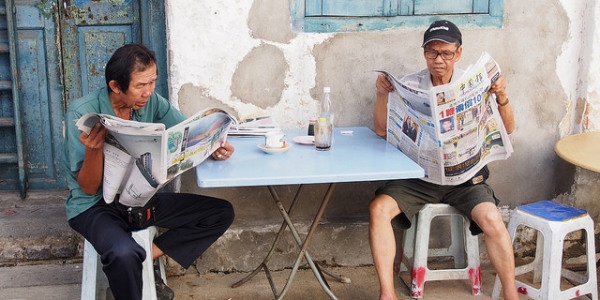 While the broadcast industry has long been subject to sometimes unwelcome regulation – one thinks of the ongoing difficulties of spectrum allocation reform in Europe – the current debate over net neutrality in the USA is an uncomfortable reminder that, for all the lure of OTT and IPTV, the industry is effectively playing under someone else's rules.
The debate is over whether the internet should stick to its current single one-size-fits all-model, or, whether a new, premium fast lane needs to be developed for video streaming services such as catch-up players and OTT providers like Netflix.
The principle of net neutrality is a simple one, namely that all data should be treated equally, whether it's a handful of bytes that make up an email or a torrent of them that make up a movie. And the cost of carrying them should be equal too.
However, the growth of video traffic on the internet has been phenomenal. According to the Cisco Visual Networking Index, by 2018 nearly a million minutes of video content will cross the global internet every second and IP video traffic will be 79% of all consumer internet traffic in 2018. The fact that it already accounted for 66% of traffic in 2013 gives a glimpse of the scale of the problem, and with 4K services waiting in the wings it's only going to get worse.
It's against the background of those stats that the big US ISPs want to be able to charge the likes of Netflix and Hulu a premium to ensure a quality-assured service with no drop outs, and it increasingly looks like they will get their way.
The legal situation is both complex and still fluid, but a DC Circuit Court determined in January that US regulator the Federal Communications Commission (FCC) has no authority to enforce Network Neutrality rules as service providers are not identified as "common carriers" in the same way that telecoms companies are. Thus, it is now free to propose entirely new rules that would allow companies to pay for faster access to their websites and services, as long as they are sold on 'commercially reasonable' terms.
Campaigners want to see ISPs reclassified as utility companies and brought firmly under FCC control, while Congressional Democrats have introduced legislation to ban fast lanes outright (the Online Competition and Consumer Choice Act). The spectre they're fighting is neatly summed up in this viral image: ISP services reimagined as cable services. You want access to the BBC iPlayer? That will be an extra $5/month.
Even the White House is not impressed. "Absent net neutrality, the Internet could turn into a high-priced private toll road that would be inaccessible to the next generation of visionaries," the Obama administration said in a statement in February.
At the moment, no-one knows how the arguments will eventually conclude, especially now that they are being expanded in the US to embrace mobile operators following a dramatic stateside increase in mobile internet usage. The OTT providers themselves are not hanging about though: Netflix has already signed deals with both Comcast and Verizon to ensure more guaranteed bandwidth for its services.
This should be an end to the problem really, but according to a report in Ars Technica the Comcast deal was a success but the Verizon one actually led to a drop in average data speeds for consumers (though likely only to be short term). And, it turns out, the FCC now wants to investigate the deals itself to see exactly what the consumer is paying for.
OTT may not have an easy ride over the next few years and business models may have to adapt to match the increased costs of getting content to consumers.
For a simple and fun illustration of the problem, check out John Oliver's 13 minutes rant on Net Neutrality:
Photo credit: Ѕolo / Foter / Creative Commons Attribution-NonCommercial-ShareAlike 2.0 Generic (CC BY-NC-SA 2.0)