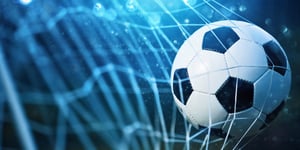 Every two years new records are set as the major sporting events on the calendar grow their streaming audiences. And with Russia 2018 about to start, now it is football's turn.
Very few events in the calendar can match the impact felt across the TV industry by football's World Cup on the one hand and the Summer Olympic Games on the other. On the consumer front, both events drive sales of new sets and see a significant proportion of viewers make the leap to the next technological level.
For broadcasters, it is the same, only amplified. Since Beijing 2008 and the first Olympics of the HD era, new technology waves have been pinned to these events. These have not always been successful: In South Africa 2010, 25 matches of that year's Cup were captured in Stereo 3D; by Rio 2014 that number had shrunk to zero. Nevertheless, Russia 2018 marks the first time that all 64 matches from the month-long tournament will be captured in Ultra HD, alongside a substantial VR presence and ongoing trials with 8K.
But while the industry concentrates on capture devices and formats, and the rest of the world debates the introduction of Video Assistant refereeing, there has been an arguably even bigger revolution underway in the distribution side of major live sports events. And that is in streaming.
Sports OTT Increases Streaming Stats
In our piece Sports OTT: The Future of Sports Broadcasting? we pointed out that few genres of programming can deliver a reliable tentpole audience in the same way that sports can, even with all the well-publicized weakness in Millennial viewing. Even so, the increase in the sheer volume of data that crosses the Content Delivery Networks of the world is impressive.
Here are some interesting traffic milestones relating to the amount of data one major CDN provider, Akamai, is seeing across its servers every second.
2004 US Election Day - 21 Gbps

2008 Major Golf Tournament - 444 Gbps

2009 TV Everywhere - 1 Tbps

2011 Royal Wedding - 1.3 Tbps

2012 Super Bowl - 1.4 Tbps

2014 Sochi Coverage - 3.5 Tbps

2014 FIFA World Cup - 6.9 Tbps

2016 Euro 2016 - 7.3 Tbps

2017 Trump inauguration - 8.7 Tbps
The glaring omission from that list is the Rio Olympics that hit a peak of 'only' 4.53 Tbps. Even so, Akamai still states that the Rio Games drove 100x more live streaming than London and Sochi combined, at twice the speed and three times the traffic peaks.
For broadcasters, streaming is becoming an increasingly important part of their overall offering, as more and more viewers move to mobile devices to follow such events. While in the US, the 2018 Winter Games from Pyeonchang were a comparative disappointment as far as network viewing goes, NBC Sports Digital delivered 1.85 billion streaming minutes. That is quadruple what it streamed from Sochi 2014. In the UK, meanwhile, the BBC saw the Games streamed 22.2m times across BBC Sport and BBC iPlayer, over 3x the volume of the 6.2m streams it delivered in 2014.
For the record, the all-time traffic peak (as opposed to single event) was set on September 12, 2017, with Akamai saying a 60 Tbps spike was "driven by several major events taking place concurrently on top of the normal day-to-day traffic." The record for concurrent viewers, meanwhile is held by cricket, India's Hotstar streaming the first qualifier match of 2018's Vivo Indian Premier League cricket between Sunrisers Hyderabad and Chennai Super Kings to an audience of 8.26 million peak concurrent viewers tuning in simultaneously.
It is well worth pointing out here that, while streaming of video is commonplace to the point that it accounts for the majority of internet traffic, streaming major live events is still a challenge. Hyperscale OTT services such as the world football cup place huge amounts of strain on the distribution networks and that IPL peak is probably an order of magnitude below what will be witnessed from the major global sports events in the coming years.
Discover how to deliver premium video experiences anywhere, anytime with premium OTT services.
The Impact of UHD Streaming
One of the factors that will no doubt help push the 2018 streaming figures to new heights is the presence of 4K HDR streams. As Cisco's latest Visual Networking Index put it: "This technology has such an effect because the bit rate for 4K video at about 18 Mbps is more than double the HD video bit rate and nine times more than Standard Definition video bit rate."
There are more 4K sets than ever before with analysts IHS Markit estimating that 100 million 4K TVs will ship worldwide this year. Getting 4K content to all those screens is more of an issue, the UHD Forum estimating that there were only 70 4K TV channels in operation at the end of 2017. That will change in the future — indeed, with regular announcements about pop up 4K services aimed specifically at Russia 2018, it's changing more rapidly now than many forecast. Nevertheless, most of the 4K content from the tournament is liable to be streamed.
The BBC's approach in the UK nicely illustrates the quandary this puts broadcasters in. While it is using its iPlayer streaming service to stream its matches in 4K HDR, not to mention at 50 frames per second, it is limiting the number of screens that will have access on a first come, first served basis. Final figures have not yet been revealed beyond the fact that each match will be available in the format to 'tens of thousands of people', so it will be interesting to track back after the tournament and see what the take-up actually was and if the Corporation managed to scale to match.
Broadcasters can of course use the cloud to quickly scale up when demand peaks, but the BBC's caution suggests that with live delivery the extra bandwidth may cause issues. Certainly it will want to avoid the bad publicity that the collapse of streams during the Super Bowl earlier this year brought to both Hulu and Vue.
Sports OTT: A Question of Scale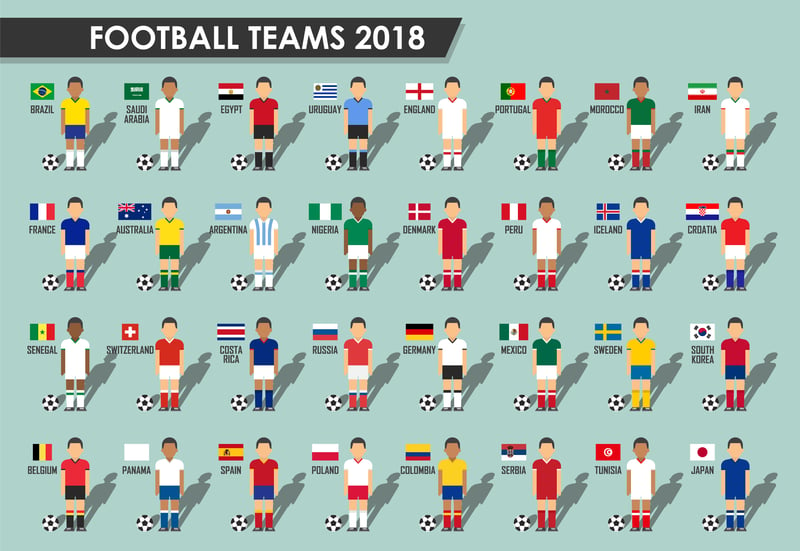 Live Sports OTT has the defining characteristic of requiring both low latency and high redundancy. This is often three layers deep — fibre, satellite and IP — and requires constant monitoring. Meanwhile the delivery needs to be undertaken from extremely well-connected data centres that already host a community of carriers, CDNs and ISPs to ensure a high-quality video feed is maintained as the end-user experience of streaming is absolutely vital.
The trend is ever-upwards too. The Cisco Visual Networking Index suggests that live Internet video will account for 13% of all Internet video traffic by 2021, growing 15-fold from 2016 to 2021. That means that, in a mere three years, close to 30 million terabytes of live video will pass over the internet every month.
For now though, and providing the CDNs can scale effectively to meet demand, Russia 2018 is probably going to break all previous records for streaming. Of course, much will depend on which teams make it through the group stages, how the matches evolve, and how all that aligns with the peak-time viewing slots in the relevant teams' home countries. FIFA figures say that the most streamed game from Rio 2014 was the round-of-16 match between Belgium and the United States with 5.3 million unique viewers.
The USA failed to qualify for Russia 2018 following a shock loss to Trinidad & Tobago, and that will undoubtedly hurt figures. But all the same, and given the massive rise in mobile TV viewing that has taken place in the four years since the last tournament, the real winner will be streaming as Sports OTT takes another leap forward into uncharted territory.