From SVOD to AVOD and Pay-TV, the opportunities for video growth in Sub-Saharan Africa are plentiful though piracy is an ever-present threat.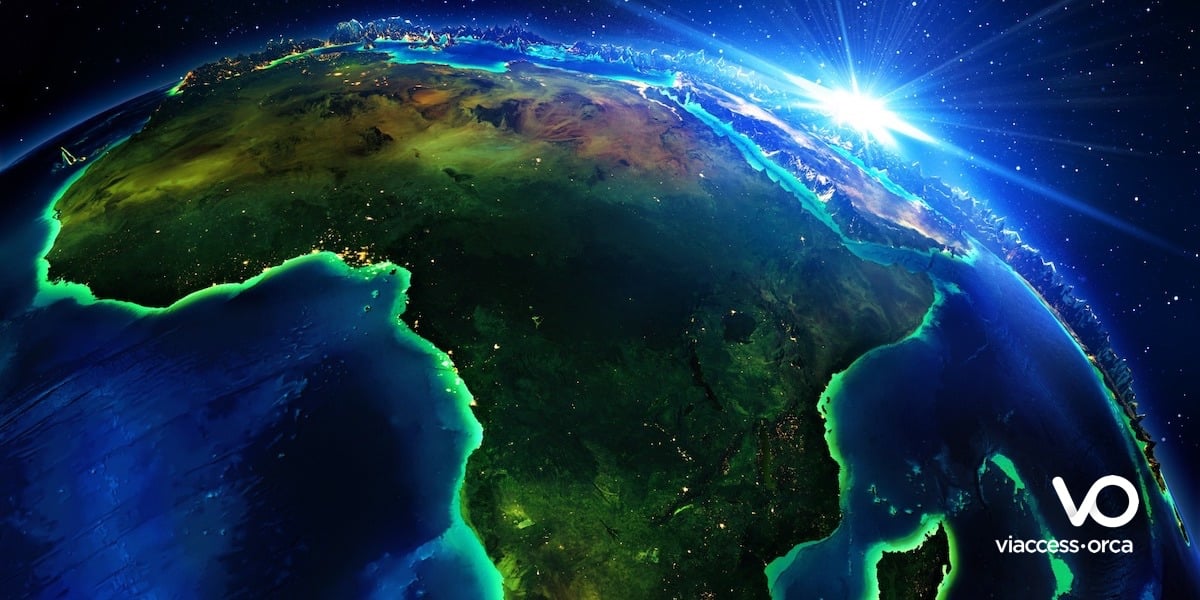 For broadcasters and operators, Africa faces many challenges, which can be loosely summarized as its sheer size, its diversity, and its relative poverty. Indeed, Sub-Saharan Africa, which is the region we're concentrating on today, comprises an incredibly diverse market of a billion people living in 49 countries, some of which, Cameroon for instance, have as many as 200 different language groupings.
It is also an area of immense opportunity. Eight of the 20 fastest growing economies in the world were found in the region in 2018. And while the pandemic has had both an impact in 2020 and an ongoing one in 2021, the hope is that a rebound is already in sight. The Africa Development Bank is currently predicting 3.4% growth for this year.
The forecasts specific to the video industry are positive too. Digital TV Research predicts that 17 million pay-TV subscribers will be added in Africa between 2020 and 2026 to take the total to 51 million. The two largest economies, Nigeria and South Africa, will dominate these figures, with 11 million and 9 million subscribers respectively.
The same analyst also predicts 12.96 million SVOD subscriptions across the region by 2025, an impressive increase on the 2.75 million counted at the end of 2019. OTT movie and TV episode revenues meanwhile will reach $1.7 billion by 2026, up from $392 million in 2020. That is a massive 340% increase.
Sub-Saharan Africa - by the numbers
Let's look at some of the details here. Here are some of the region's key facts and takeaways, based on various data sources.
There are 61.7 million TV households in the region, representing only 32% of total households. Key takeaway: While there are probably significant hurdles for new subscribers in terms of both connectivity and affordability, the growth potential is very much present.
Given the geographic diversity of the region, Pay-TV is dominated by cross-border operations. 22.6 million Pay-TV homes are subscribed to international operators, with just 2 million attributable to national operators. Key takeaway: the market is dominated by a handful of major players
Nigeria and South Africa are Sub-Saharan Africa's two biggest economies. Unsurprisingly they are also the leaders in terms of Pay-TV subscriber generation, representing almost half of all homes between them, with respectively 23% and 25% shares of the regional total.
Mobile devices and networks — based on 3G and above — accounted for 60% of connections on the continent in 1Q20. Key takeaway: Mobile-first strategies are going to be of key importance in the region.
3G subscriptions accounted for 48% of the continent's mobile subscriptions. 4G connections account for 12%. Key takeaway: Infrastructure build-out is not only a challenge for ultra-fast broadband provision.
The near future for video in Sub-Saharan Africa
So, what is the best guess for the ways that the viewing landscape going to change in the region over the next few years?
Apart from the general background of growth across the region mentioned by Digital TV Research, there are some interesting trends to pick out. One is that Netflix's market share is projected to fall, even though subscriber numbers will triple over six years up to 2026.
Netflix currently has 57% of the region's SVOD market and 1.99 million subs. In 2026, this will have fallen to 44% while rising to 6.26 million. Part of that fall in market share will be due to the projected arrival of Disney+ in 2022, which is expected to expand to 3.13 million subs by 2026 (though it is worth pointing out that Disney+ projections have tended to under index in the face of consumer demand, so it could well be more).
Simon Murray, Principal Analyst at Digital TV Research, also adds the following, which highlights other changes in the market. "Local player Showmax will add more than a million paying subscribers, partly due to the launch of its Pro platform and its lower prices for mobile subscribers. It will reach many more homes as a free extension for its Pay-TV subscribers."
This is an interesting point, as there is a definite movement for Pay-TV operators in the region to establish their own SVOD platforms, which are emerging as brands in their own right. It is also important to note that globally, lower prices are being offered for mobile content. India serves as the current model for this, where lower ARPU as the result of the cheaper offer is balanced by the sheer weight of numbers.
Mobile is indeed a critical part of the future development of video in the Sub-Saharan market. Low broadband penetration continues to hinder the development and adoption of IPTV and other IP-based VOD services in the region, so offering mobile-first services makes a lot of sense. And while even 4G penetration is low, there is already talk of a 5G future. Inside Telecom points out that the continent bucked predictions for the rollout of 2G, and it expects history to repeat itself. "The advent of the 5G era in the region is a question of 'when' rather than 'if'," it writes. "This view is supported by the GSMA 5G Market Readiness Index and the GSMA Intelligence 5G in SSA Survey…By 2025, it is expected that there will be commercial 5G services in at least seven markets, including Kenya, Nigeria, and South Africa, with around 28 million 5G connections (equivalent to 3% of total mobile connections) between them."
To make the most of this, operators will need to adopt a holistic mobile-first policy; one that includes a mobile-friendly back-end, including methods of payment, as much as content delivery.
This will be especially important as AVOD and its sibling FAST (Free Ad-Supported TV) make inroads into the region over the course of the coming year. Data so far suggests that AVOD managed to buck the trend of the Covid-fuelled advertising downturn in 2020, proving not only resilient but even exhibiting growth in some territories. "The CPMs are higher now for AVOD than linear TV, meaning that in some markets the value of AVOD could eclipse that of broadcast," Omdia research director Maria Rua Aguete recently commented. Indeed, AVOD revenues already exceeded SVOD revenues in APAC and the USA in 2020, and there is plenty of indication that it is poised for a significant take-off in Africa now as well.
The constant threat of piracy
One other thing well worth mentioning here as a potential issue is video piracy, - a huge problem across the continent. It is especially bad where there is a thriving Pay-TV industry, such as in Nigeria and South Africa, where consumers actively seek out ways to access premium sports channels in particular. And, while the expectation is that piracy will decline due to more affordable legitimate Pay-TV packages, DTT multichannel availability, and improved content (local and international) on free-to-air, there is no room for complacency, and entrants to the market are strongly advised to ensure their content is protected securely with the latest anti-piracy strategies.
Sub-Saharan Africa is poised for growth in all sectors of the industry. As the continent looks to bounce back following the ravages of Covid, it will be good to ensure that none of those hard-won new subscribers are paying money into the pockets of the pirates.