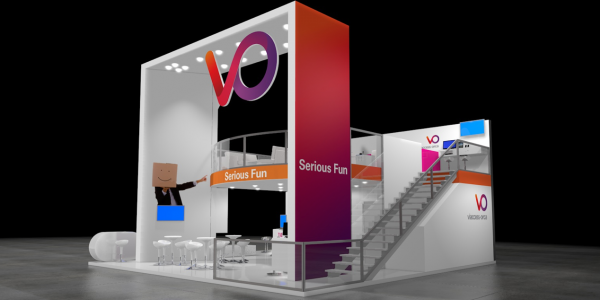 In his hit song "On the Road Again", country singing legend Willie Nelson states that he can't wait to get on the road again. Well, we here at Viaccess-Orca share Mr. Nelson's sentiment so we are happy to announce that we are headed for Amsterdam to attend IBC 2012.
As stated on its website, IBC is the premier annual conference and exhibition for professionals engaged in the creation, management and delivery of electronic media and entertainment content worldwide. While the first IBC conference was held in a small London hotel in 1968, the event has since grown and transformed into a "must" event for all those involved in the electronic media content industry. Last year, IBC attracted more than 50,000 participants from 160 countries, living up to its reputation as the industry's most influential international conference.
During IBC 2012, Viaccess-Orca will showcase two new content service provider innovations: Data Enrichment and Engagement Platform (DEEP) – a new second screen content engagement platform; and P2P Tracker – a service to address new levels of web piracy that operators now face. In addition, VO will present its award winning service delivery platform, including TV Everywhere, HbbTV and embedded Conditional Access solutions.
Visitors at the Viaccess-Orca booth (Hall 1, A51) will be able to view the following demonstrations:
● Data Enrichment and Engagement Platform (DEEP) – a brand new family of services providing smart aggregation of second-generation metadata – introduces rich content to the second screen as part of the content service provider offering. Rich content related to what viewers are watching is available from various sources. This includes news and gossip, images, trailers, games and more.
DEEP engages the user on the second screen, before, after and while watching TV as a way to monetize this content, reduce churn and offer a truly interactive experience. Viaccess-Orca has already partnered with leading technology and content vendors and services, including Tversity, to send content from the second screen to the main screen, and with Audible Magic, using Automatic Content Recognition (ACR) technology to synchronize the second screen with the content shown on TV. These partnerships demonstrate the strong ecosystem Viaccess-Orca is creating for operators to control the second screen market.
● P2P Tracker is a new service that allows content service providers and content owners to monitor and measure illegitimate peer-to-peer redistribution of live content, the fastest growing form of web piracy. The service enables content service providers to assess the threat, by providing geolocalization data of peers, samples of the measured streams and a list of available channels. With this information, as well as additional analyzed data, service providers can measure risk levels and take appropriate actions to manage this business threat.
Additional solutions showcased are the end-to-end TV Everywhere solution, which includes a unified backend with a suite of multi-screen applications for smartphones, tablets, PCs and TVs, as well as embedded Conditional Access and HbbTV solutions.
Lastly, on September 8th at 11:30 a.m., Mr. François Moreau de Saint-Martin, CEO of Viaccess-Orca, will participate in a panel discussion entitled "Will the Same Players Shoot Again in the OTT World?". The panel discussion will focus on the impact of OTT development on the traditional broadcast vendors, and discuss whether OTT is an opportunity or a threat to traditional vendors.
Want to learn more about Viaccess-Orca and its innovative solutions? Visit us at IBC (Stand 1.A51). To make an appointment with us at the show, please email us