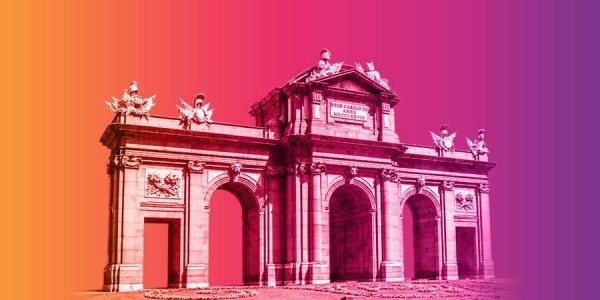 In the run-up to this year's TV Leaders' Summit in Madrid, scheduled for May 15-17, we are running a number of interviews with key speakers on significant industry issues. In the first of these pre-TVLS features, we speak to Alex Terpstra, the CEO of Civolution, who will take part in a panel discussion on new content security challenges amid the growth of multi-screen services worldwide and the increasing diversity of connected devices.
What do you see as the biggest disruptor in the TV industry today?
"From a content protection standpoint, I would say Broadband. A growing number of people around the world have enough internet bandwidth to stream quality video, both downstream and upstream. This has a fundamental impact on content piracy as anyone can now be a pirate by streaming video from a PayTV service or device to the internet, without needing much specific technical knowledge. Unfortunately, it's become easier to pirate content."
What is the most significant change in users' content consumption, and how are you addressing the change in viewing habits?
"Related to content protection, clearly mobile content consumption represents a major change in consumer behaviour. In order to address this, we have developed Forensic Watermarking solutions – which make illegal content copies traceable to the source of such copies. These can be integrated seamlessly into TV Everywhere architectures, including support for the popular adaptive bitrate protocols and CDN delivery, in conjunction with the DRM system. Our technology has already been used by the major Hollywood studios to help them protect their pre-release content and in all digital cinemas around the globe to help identify where camcord copies have been made."
What's the one thing you want the consumers who pirate content to know?
"Consumers will start to understand that, while it's easier to pirate content, it's getting harder to remain anonymous as you distribute content over the internet. Internet monitoring services, such as Eye on Piracy by VO, will automatically identify any suspicious streams being delivered via the internet. In the meantime, content delivered to you will increasingly carry your identity like a license plate on a car or an IP address on the web. NexGuard Forensic Watermarking is such a persistent identifier. It safeguards consumer privacy. And in case piracy occurs, it can reveal the identity of the pirate. Forensic Watermarking acts as a deterrent against piracy as much as a forensic tool. Combining internet monitoring and forensic watermarking removes pirate impunity. If anyone engages in piracy, internet monitoring will detect the illegal stream while watermarking will precisely pinpoint the source, allowing media owners to take appropriate action. The result is a powerful deterrent which significantly reduces piracy. This approach has already been proven for many years in TV and film production and in digital cinemas."
What one show, one device, one app could you not do without? What makes them so special?
"In our home, 'The Voice' is a true family experience, including 'The Voice Kids', where we enjoy following the competition and playing along with the Home Coach app. Although, I switch frequently between PC, smartphone and tablet to manage my work communications, I could not do without my smartphone, especially while on the road. In terms of apps, I totally rely on my Tripit app to know where I'm going while traveling. I'd be lost – literally – without it."
What event, trend, product, or company has been the biggest surprise to you over the past year, and why?
"The Sochi Olympic Games, when I was both surprised (and pleased) to see the Dutch Olympic Team completely dominate speed-skating and impressed by the production of this gigantic media event, including the creative opening and closing ceremonies and all the technical facilities, such as the high quality video streaming services I used."
About Civolution:
Civolution is the leading provider of technology and solutions for identifying, managing and monetising media content. The company offers an extensive portfolio of cutting-edge applications for digital watermarking and fingerprinting, which enable media protection (content filtering and forensic marking of media assets in pre-release, digital cinema, payTV and online), media interaction (accurate and real-time video synchronisation for second screen and SmartTVs) and media intelligence (audience measurement and media monitoring for television, radio and internet). Civolution offers the most comprehensive solutions to manage and facilitate profitable content distribution and use. Follow us on Twitter: @Civolution.
Photo credit: Yuri Yu. Samoilov / Foter / Creative Commons Attribution 2.0 Generic (CC BY 2.0)