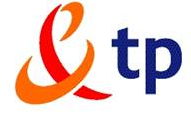 It really is a season of new beginnings in the PayTV industry. Orange Poland joins a select group of innovative players in the PayTV industry, and is now offering customers IPTV and DTH services on one common, award-winning platform with Viaccess-Orca. With the new "Orange TV" service, Orange Poland can easily deliver a successful multi-screen content strategy, and provide a more personalized and consistent TV-centric end-user experience on all devices. And with the system up and running in just a matter of months, this is now the most technologically advanced TV platform within the Orange Group. In addition, Orange Poland also offers the only universal STB in the group, and with a dramatically customized user interface, the company has given additional functionalities to its DTH customers.
In this whitepaper from Eutelsat and iDate, case studies of successful hybrid solutions are given to illustrate the shift to advanced TV services powered by hybrid solutions. Orange Poland is one of the solution case studies outlines in this document: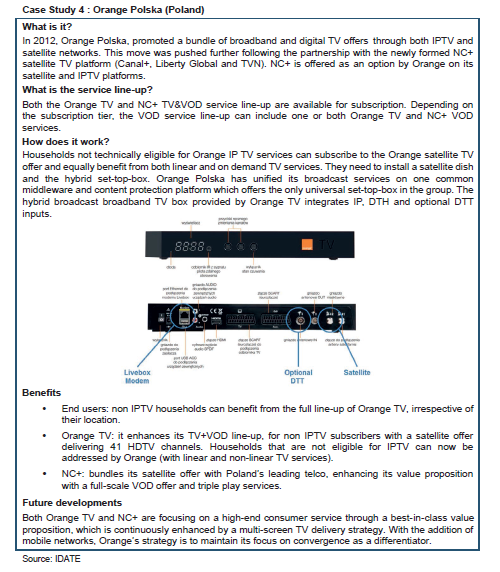 The Poland deployment follows our deployment earlier this year with France-Telecom-Orange of the award winning IPTV/OTT service delivery platform, which serves as the core of their "New TV" service. This is considered the largest-ever IPTV migration in the world. During 2012, Orange will provision 3.8 million subscribers on this platform from their three legacy platforms (ADSL, FTTH and Hybrid Satellite-IP). ''New TV'' supports a VOD catalog of 20,000 assets and 200 live channels, which are discoverable through our content discovery and recommendation platform.
We are excited to see the aftermath of these deployments and look forward to learning how they will affect the industry.