As sport fills the world's TV screens once more, the battle to ensure that sports video piracy does not destroy revenues needs new anti-piracy strategies.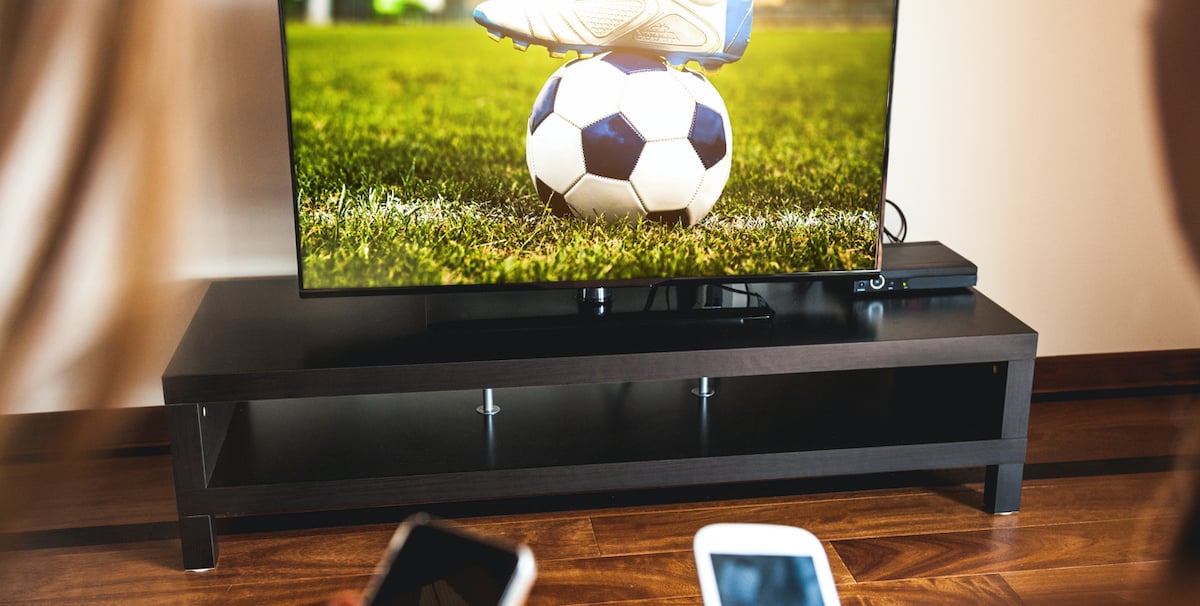 After a difficult few months where events were cancelled, leagues halted worldwide, and Pay-TV companies were even forced to temporarily suspend subscriptions, sports, and sports broadcasting has restarted.
Having shrunk to historic lows of a mere 3% of streaming viewing during the height of lockdown, it was back up to its more typical 30% share by mid-June. The first global sport, Formula One, restarted on 5 July, albeit on selected circuits and with no spectators. And while the Olympics has been postponed to a — hoped-for — date of July 2021, the summer schedules are full of leagues either debuting new formats or finishing off postponed matches.
There may still be no fans in attendance and the games may be taking place in unaccustomed silence, but the autumn will see sport back to its normal place in the TV schedules. And, unfortunately, the restreaming of sports by sophisticated piracy outfits is back too. A 10-country survey of more than 6000 sports fans published in June revealed that only 16% said they never watched sports using an illegal service.
A global problem
Illegal streaming is an issue around the world, no matter where the sport originates. On Friday 19 June, the Singapore High Court granted an order sought by BBC Studios, Discovery, England's Premier League, Spain's La Liga, and TVB for Singapore's internet service providers to block access to 17 domains associated with popular piracy streaming sites and 41 domains associated with popular illicit streaming device (ISD) applications.
Announcing the action, the Asia Video Industry Association (AVIA) also revealed the results of a survey that said that 17% of Singapore consumers, and 32% of 18 – 24-year-olds, access streaming piracy websites or torrent sites.
It is not a situation that stays still either. A Wired piece titled Twitch Has Become a Haven for Live Sports Piracy describes how the esports gaming service has been hijacked by pirates. 70,000 viewers watched a soccer match over three live streams in January, 86,000 watched a boxing bout in December, and three of the services' Top 10 streams were devoted to a December 21 FIFA Club World Cup match with 100,000 viewers spread between them.
Taking action against live streaming is vital, now more so than ever as businesses start the long road to recovery from the loss of income during the pandemic period.
Time is of the essence
With live events now as vulnerable to hacking and streaming as movies and tentpole TV shows, so the ability to combat them has had to shift into a real-time mode as well. There is little advantage in sending takedown notices to the three Twitch streams that were streaming the FIFA Club World Cup the day after the match or even minutes after it.
This is why dynamic watermarking solutions such as VO's are the best solution to combat modern sports piracy. Watermarking enables speedy detection as it is vital to identify the source of the illegal stream in the modern environment. Links can of course be taken down, but web cleaning on its own is not enough nowadays as links can proliferate again via bots on social media networks with astonishing rapidity.
Couple watermarking with our Eye on Piracy service and you have a full E2E solution that provides all the tools required to combat piracy for live events swiftly and reliably. Together they allow broadcasters and operators to protect their revenue by offering the following key features that need to be considered for any effective anti-piracy strategy:
Robustness: In this instance, resistance to collusion which is the main attack to remove the watermarking
Legacy support: An anti-piracy strategy must encompass as many devices as possible. As it is a software-based solution, supporting legacy devices is not an issue
Imperceptible: A watermarking solution needs to be transparent so that it does not impact the quality of the video and the video itself
Scalable: VO's Watermarking as a Service features a cloud deployment so that it can swiftly scale to monitor a huge number of devices and users
Resolution independent: Not only must the solution be able to accommodate future increases in resolution, it must also be able to operate at low video resolutions to identify individual users as the source of piracy
All of this makes for an ideal solution to tackle live sports piracy. It is robust enough to withstand the pirates' increasingly sophisticated attempts at obfuscation; it is software based so that it can reach the huge range of devices that sports fans watch games and matches on; it is undetectable to the viewer (and the unwitting pirate); it is cloud-based and so swiftly scalable, not to mention the possibilities for deployment on an 'as you go' basis; and it can extract watermarks even from poor quality pictures.
Watermarking and sports piracy
Watermarking is not a cure for sports piracy on its own. While a powerful tool and a key enabler for real-time action, it needs to be seen as part of an overall anti-piracy strategy. This is increasingly something that sports leagues and content owners are looking for; a quality of service that protects their valuable assets and can combine several technologies together to take the fight to the pirates.
By way of illustration, our Eye on Piracy service already examines 1.5 billion links a month; a combination of web crawlers and human intelligence monitoring more than 1 million sites to provide comprehensive anti-piracy protection. Furthermore, watermarking can be automated with web crawler solutions to manage anti-piracy in real-time.
And real-time action is just what is needed. As sport returns to our screens experience says that piracy is not far behind it.