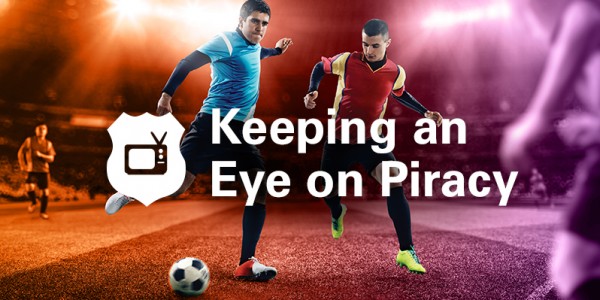 Live streaming piracy is posing a major threat to both content service providers and content owners, leaving them competing with illegal services that offer the same content at a much lower costs. This worrying trend in the way pay-TV is pirated is the focus of Viaccess-Orca's upcoming webinar on June 5, which will assess its impact on our industry, particularly the sports content business, and demonstrate how it can be combated with VO's Eye on Piracy security service.
Unlawful, live redistribution of content has become an increasing headache over the last five years as technological advances have made possible the streaming of high-quality video content over the internet, making it simpler and cheaper to consume.
Pirates today have been quick to capitalise on the development, paying for one legal subscription to a content service and then distributing it illegally through multiple retransmissions.
Consumers are turning to pirated services for two primary reasons: content may be unavailable in some areas due to blackout or rights issues; and rising subscription prices driven by content service providers' need to invest in high quality programming.
The pirates have exploited the greater availability of bandwidth and the technology that facilitates retransmission to such an extent that now premium live sports events can be viewed illegally across much of the world without much loss of quality.
Consumers often have little idea that they are signing up to illegal content services, as they are promoted on professional, legitimate-looking websites with advanced programming guides, credit and card payment facilities and even season tickets.
Zona.ru, for example, offers a dedicated football section (read more about the "New Pirates" in our recent white paper):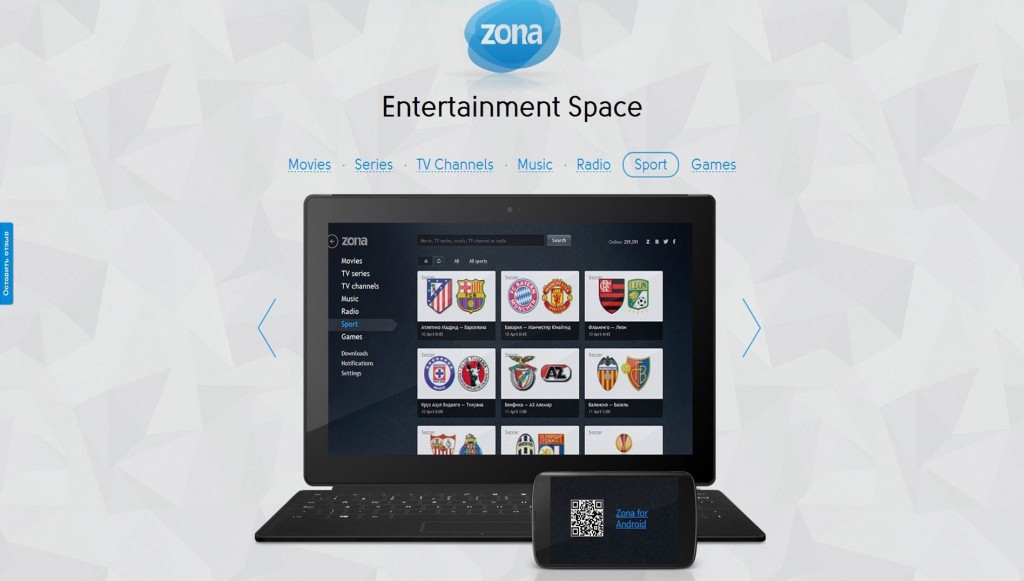 This poses a particular danger to the sports content business, as the proliferation in the number of people watching live pirated footage undermines the value of official broadcasting rights, the legitimate sale of which is a major source of the revenue for sports rights owners.
An illustration of their concern about the scale of the problem came recently when the English Premier League – whose rights to England's top football league are worth 2.4 billion US dollars – drastically limited the number of matches that international broadcast partners could show live, in order to stop viewers in the UK accessing pirated footage.
Last year, VO demonstrated the severity of the threat by running a set of dedicated security services for a major pay-TV operator during 30 major football games televised in EMEA. The services stopped illegal transmissions reaching hundreds of thousands of illegitimate end-users.
Specially created to prevent the illegal distribution of live content – with a focus on sport – VO's Eye on Piracy solution offers a three-stage approach, enabling customers to understand the scale of the piracy problem they are facing by monitoring illegal sites; warn off the pirates by sending take-down notices or use electronic methods to block retransmissions; and gather legal evidence to identify and stop those behind the pirate activities.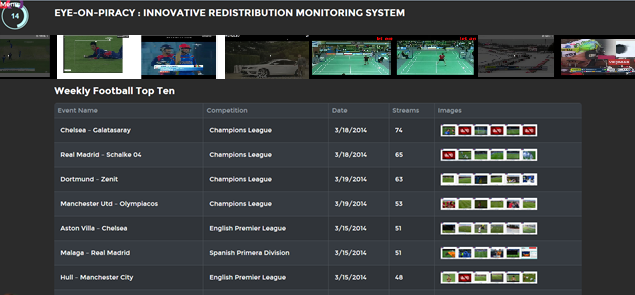 Eye on Piracy - Monitoring Pirated Streams
To find out more about how to combat live streaming piracy, see our full webinar