The fact that the Tokyo 2020 Olympics happened at all is a minor miracle, never mind that it ended up being such a success. Here are 10 things we learned.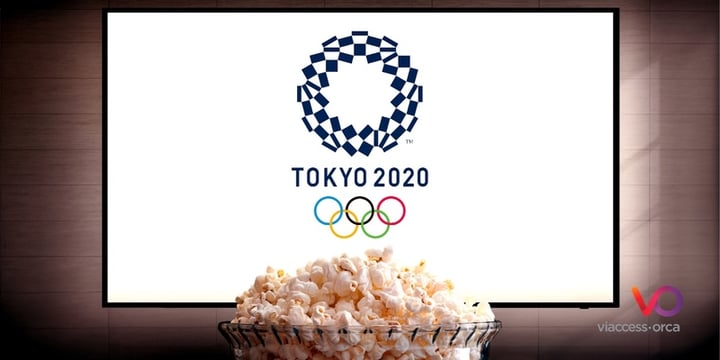 Few major events have had such a difficult journey as Tokyo 2020. Postponed from its original date in Summer 2020 due to Covid-19, it was under continued threat of cancellation up until it started as the pandemic has continued. The fact that it was held at all is something of a minor miracle; the fact that it moved the bar for the large scale broadcast coverage of a global event upwards once more is a major one, and testament to the incredibly hard work put in by thousands of people around the world since Tokyo was awarded the games in 2013.
So, here are 10 things we learned from the Tokyo 2020 Olympics from a broadcast perspective.
1.

The amount of content keeps growing

The coverage of the Games (Summer & Winter) is produced by peripatetic host broadcaster Olympic Broadcast Services (OBS), which was established ahead of Athens 2004 to provide continuity of coverage for the event, as well as reducing the need to rebuild the broadcast operation every two years.

For Athens 2004 it produced 3,200 hours of content. That has steadily risen every Games since, to the point where it produced over 9,500 hours for Tokyo 2020, almost 3x as much.

That, though is nothing compared to the increase in hours broadcast worldwide. Data from Tokyo is still coming in, but 35,000 hours of TV broadcast from Athens 2004 had evolved to 357,000 hours by the time of Rio 2016.
2.

Streaming is having a huge impact on consumption

The big pivot point in those figures is, of course, the rise of streaming. That 35,000 hours of linear TV from Athens 2004 had evolved to 357,000 hours of linear and digital TV by the time of Rio 2016, in an approximately 30/70 split. The growth of the digital side of things has been nothing short of phenomenal, from nothing to roughly 250,000 hours over the course of two Summer Games.

Viewers are now accustomed to being able to watch what they want when they want, no matter how niche (see below for more on this). This is also leading to a change in consumption patterns, with an increasing number streaming via mobile video so that they can watch live, especially in the younger demographic.

However, it will be highly interesting to see the total hours of content broadcast from Tokyo 2020, because rights deals are changing and content is disappearing behind paywalls
3.

Rights deals are changing

The next few observations are quite interlinked. First, rights deals have largely been renegotiated to reflect the new importance of streaming. In the first wave of streaming games, effectively London 2012, Rio 2016 and associated Winter events, the main Rights Holding Broadcasters (RHBs) tended to have the full streaming rights as part of the package. That is no longer the case.

In Europe, Discovery won the European television rights to the Games from 2018 to 2024 in a $1.45bn deal and confined live access to all events to Discovery+ and its Eurosport outlets. With the International Olympic Committee (IOC) keen to also offer a minimum amount of 200 hours of live free to air coverage across the continent, a confusing patchwork of sub-license deals emerged. In the UK, the BBC was allowed to show one event live on linear TV and one online; in Italy, RAI had no streaming deal in place and had to cut between events live; in Germany, there were 350 hours shown across public broadcasters ARD and ZDF; while France Télévisions had the free-to-air rights to 650 hours across three different channels, and as many as 3,600 hours of programming on digital, including up to 30 simultaneous live streams.

The net result was that many events on free-to-air channels were shown delayed and/or in edited highlights. The impact in Europe was mitigated by the time difference to Japan but will be far more noticeable for Paris 2024.
4.

Linear viewing figures are shrinking…

The result of all this is to drive audiences further online, which, of course, has implications for advertisers. The US is an interesting example as NBC has the linear and online rights until 2032. There, ratings have fallen dramatically, down 45% from Rio 2016 and 51% in primetime for a complicated patchwork of reasons including the time difference, covid-driven ennui, lack of US success, and sheer competition from the SVOD players. As such, even in the first few days of the Games, there was talk about the necessity for the channel to implement 'make goods', ad inventory given to sponsors where a program fails to meet its original viewership guarantees.
5.

…while online figures are rising

However, against that should be set the fact that NBC's Olympic viewing figures still represented a bigger audience than that of its rivals. And, crucially, add in online viewing and the numbers look much better. Audiences are 25% larger on that metric — from an average of 13.5 to 16.8 million — and NBC says it has had the biggest digital event yet, with 5.5 billion minutes streamed across its various platforms.

Indeed, the IOC also says that Seven in Australia has had its biggest digital event ever while in Europe, it says that Discovery has reported record audiences and engagement across its digital services. "RHBs' streaming platforms are breaking records, with Tokyo 2020 being called 'the Streaming Games'," it comments.

Worldwide, the numbers will take a bit of crunching yet. But it looks that, when you examine overall numbers, the increase in online viewing has not quite matched the loss of linear TV audiences. In that, the Games reflects wider trends within the media and entertainment industry, and it will be interesting to note how advertisers react to that in future events.
6.

Piracy keeps evolving

One group reacting very positively to the number of streams out there are the video pirates. The removal of many events from free-to-air television has made the Olympics an increasingly valuable target for them, and the availability of high-quality broadcast streams gives them the tools to work with.

Not that the IOC is taking this lying down. It has a long history of fighting digital piracy — the Pirate Bay torrent site trolled it by renaming itself The Beijing Bay in 2008 — and has been active in the run-up to these Games.

"We are extremely concerned of the impact that online piracy could create during the next 12 months," the IOC wrote in a submission to the US Trade Representative asking for action to be taken against Saudi-based illegal streamers at the start of the year.

The organization is yet to release numbers on its anti-piracy efforts for these Games (we'll update this section when it does), though given that one of the high-profile individual cases to emerge so far is that of Chen Chien-chou, the CEO of Taiwan's first professional basketball league, mistakingly sharing a photo of himself watching illegally streamed Olympic content on a Ubox, it might have its work cut out for it.
7.

UHD HDR is the new standard

Tokyo 2020 was always meant to be the 8K Olympics, but, whether progress was delayed by the pandemic or a simple lack of consumer takeup, that has not proved to be the case. NHK only broadcast 200 hours of 8K in total from the event; a similar amount of coverage to other experimental formats from recent games, including stereo 3D and VR.

However, apart from a few tennis matches and the feeds from a couple of specialist cameras, everything else was captured in UHD HDR and 5.1.4 audio. Of course, not every RHB took that feed, most opting for a downconverted HD signal, but as that was derived from the UHD HDR one in the first place, the picture quality from these Olympics will have been the best yet landlocked in UHD HDR as the de facto standard for major events.
8.

There are a host of new production technologies

The Olympics is a well-known test-bed for new production methods, and Tokyo was no exception. In terms of the overall workflow, OBS did some experimentation with 5G (though there will be more of that in the Beijing Winter Olympiad next year where each venue will be fully 5G enabled), introduced a new end-to-end cloud-based workflow for any interested broadcasters, and worked to implement AI into various workflows for tasks such as athlete recognition for generating metadata.

Elsewhere it experimented with multi-camera replay systems in several sports, that let directors spin round the action in scenes reminiscent of The Matrix; 3D athlete tracking; True View 360º replays, biometric data reading heartbeats via cameras; Virtual 3D graphics; and 2D image tracking.
9.

Sustainability is the new black

Perhaps one of the most important initiatives at the Olympics though has been an increased focus on sustainability. OBS states that the pandemic has allowed it to rethink several things regarding the way that the Olympics is produced, with three main goals. These are:
Reducing the footprint through space optimization, energy efficiencies, and digital transformation

Combating climate change through sustainable sourcing, recycling, and waste prevention

Creating a positive legacy in each host city by educating the next generation of broadcasters through the Broadcast Training Programme (BTP)
Space required by the RHBs at the International Broadcast Centre (IBC) is down 21% on Rio and, whenever possible, OBS now uses re-purposed materials from previous Games. Following Rio 2016, nearly all overlay materials such as power panels, ceilings, lighting, carpets, and air ducts were dismantled, collected from the IBC, and transported by sea freight to PyeongChang for reuse in the IBC for the Olympic Winter Games in February 2018.
For Tokyo 2020, the stated goal was to re-use 90% of the materials from PyeongChang. Material too worn to use after three Games' service, was planned to be donated to UN agencies and other organizations for redistribution to those in need.
10.

Beijing 2022 is only 6 months away

Even with all these efforts, however, the Games remains a mammoth operation. OBS uses over 1000 camera systems in its coverage, 31 OB vans, 22 fly-away systems, and needs over 8,100 personnel to ensure that close to 10,000 hours of content is produced safely and reliably. There is nothing else on this scale in the industry; we talk about Olympian efforts for a good reason.

And it all has to be done again in six months. Rather than the typical 18 months, OBS has between a Summer Olympiad and a Winter one, the year's delay that afflicted Tokyo means that the Beijing Winter Games are coming up fast — February 4, 2022, to be precise. The net result is that we are unlikely to see any major changes from here to then, with the next Summer Games in Paris being the one where we may see further leaps in technology or evolutions in viewing behavior.

Tokyo first held the Olympic Games in 1964. OBS in its potted history of the Games refers to Tokyo 1964 as 'the TV Olympics' and the first event that introduced live sport to a global audience via Syncom 3, the world's first geostationary communication satellite. 57 years later, Tokyo 2020 has been 'the Streaming Games', and you cannot help but wonder what nickname in broadcasting circles Paris 2024 will eventually be called.