From holistic discovery to unified billing, how VO Super Aggregator enables operators to set up sophisticated aggregated services that can increase subscriber numbers and reduce churn.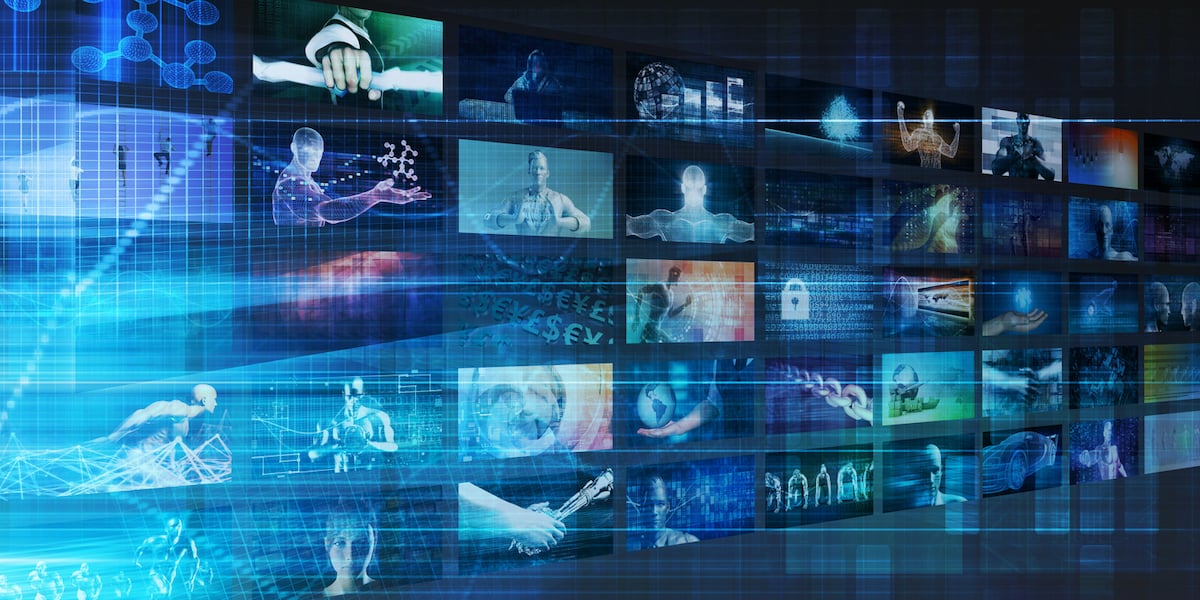 In part one of this post, we looked at the benefits of super aggregation in general to operators through the lens of why it is such a powerful proposition for consumers. We examined how holistic content discovery and a genuinely seamless experience are important differentiators in the current market and can lead to increased subscriptions.
In this post, we switch things around slightly and look at VO Super Aggregator and some of its key functionality in detail. We go 'under the hood' to examine how it can enable operators to launch sophisticated aggregated services quickly and simply, and how it provides operators with the features — universal content offerings and holistic discovery across all platforms — that can drive engagement and reduce churn.
Working with content
Metadata
One of the main barriers facing operators in trying to establish their own aggregated services is not only that content comes in many different formats but the crucial metadata it is tagged with that enables unified search is often non-standard as well. The smooth onboarding and ingest process is crucial to the efficient downstream operation of the consumer service, but this can be a resource-heavy process that can incur significant time and cost penalties.
Experience is useful here. At VO we are already familiar with the different standards and formats used in the industry; we know what metadata is missing and where to complete it from, and what is accepted by each OTT company. VO Super Aggregator also manages metadata in one centralized place with specific definitions for each source, knows how to define the SSOT (Single Source of Truth), and cleanses and optimizes the data. It works with each content provider's authentication system to normalise and thus unify content.
It takes it a step further as well, by adding enrichment to the process. This allows us to supplement missing data and/or enrich it with additional data to provide a comprehensive metadata profile for each piece of content in your library. This is a crucial part of offering an aggregated service, as rich metadata is the basis for a rich customer experience in turn, and it's from this jumping-off point that many of the services that customers are demanding in the current market are realised, from universal search to powerful contextual recommendations and more.
Front-end management
We have used our experience in helping launch many different OTT services in different tiers and in different markets to ensure that customer-facing component of your service is optimised and refined to be just what your customers are looking for. We allow smart catalog management through tags management that allows users to create multiple creatives and promotions with an impressively short time to market. The Key is the personalization that we offer; by creating a unified profile of the user from all OTT services and internal operator services, the UI and the surfaced products and content proposes the very best out of everything the user can access.
Working with data
Analytics
One of the key attributes of any broadcast operation nowadays is the adroit use of analytics, and VO Super Aggregator leverages our expertise in the field to provide operators with exactly the range of first-party data they need to deepen their offering to their customers and ensure continued business success within the industry.
Coupled with advanced AI analysis, easy-to-use, comprehensive dashboards provide important insights into user behaviour, uncovering content consumption preferences and user motivation. All customer touchpoint events are tracked, giving unparalleled insight into how and why users are accessing their content across the multiple OTT services they are being offered in their aggregated bundles.
This gives operators invaluable data that they can use for affiliate marketing campaigns or to strengthen their position with the OTT providers when it comes to renegotiating contracts as they have direct insight into which individual services provide the greatest ROI.
As well as allowing them to constantly refine and optimise their offering, it also allows them to produce ever more sophisticated and granular segmentation data for use in Targeted Advertising campaigns.
Accelerated Time to Market
Because VO has already done the heavy lifting behind the scenes, a new aggregated service can be rolled out with VO Super Aggregator with impressive speed. We also have established relationships with most of the major OTT service providers in territories worldwide, meaning that individual services can be quickly and easily integrated post-paunch into the overall package you offer your consumers depending on demand.
This allows your catalogue to remain fresh and up to date. Changes can be made and promoted within the overall service swiftly, responding to market needs and even external events such as major cultural or sporting occasions. In a market that is evolving rapidly and at times in unpredictable directions, companies need to be increasingly agile in order to respond, and the ability to bring new content libraries into the holistic search field at speed is an important differentiator.
Pain-free operation
In terms of the way the service functions, a lot of thought has gone into making the experience as pain-free for operators as possible.
Direct Playback creates a seamless unified watching experience of all content from both operators and external content providers inside the operator's own user application. When allowed by the content owners, that means that the end users have consistent and seamless flows no matter if watching operator-owned content or content which is managed and streamed from the OTT's CDNs.
In cases where direct content playback is not allowed, the next best thing is to allow the user to reach the desired content in as seamless a way as possible by offering redirection to the relevant specific content page from inside the OTT application. This Deep Linking allows the user to see additional content information and to initiate playing of the content without having to perform separate login processes.
We manage the required playback operation and logic through the different steps and components such as players, identity management, and authentication systems, to keep a high level of protection during the playback. VO Super Aggregator allows for Integrated Digital Identity and Single Sign On, ensuring that the authentication and security needs of content partners are maintained throughout the experience, whether in the content provider's own app or the integrated, aggregated environment.
And finally, VO Super Aggregator also provides centralised billing, allowing operators to flex their business models and introduce new products and services in response to market fluctuations at an attractively lower price tag than the cost of maintaining indecent subscriptions.
The five pillars
There are five main pillars of VO Super Aggregator:
holistic discovery
playback
access
insights and analytics
billing
Together they make a compelling structure that allows operators to roll out sophisticated new services quicker than ever before, with footprints that scale up to the global, and services that can engage customers with new features and access to ever larger libraries with universal content offerings and holistic discovery across all platforms.
Aggregation is an increasingly important business strategy in a competitive OTT market, but contains multiple technical complexities and can require significant investment on behalf of operators to realise and provide the level of seamless user experience that customers are increasingly drawn to. VO Super Aggregator provides a ready-made solution to the R&D challenges it represents, providing a world-class, continually iterated service in a cost-effective, opex-based manner.
Is cord-cutting keeping you awake at night? It really doesn't have to anymore.