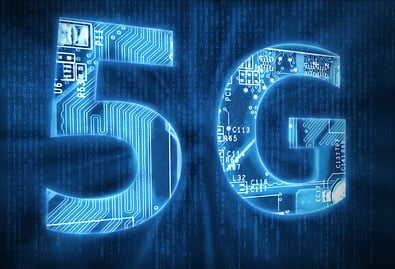 5G technology is set to have a serious impact on all fields of mobile communications, content delivery and more over the next few years.
This article sums up some of the recent tests and trials that have been undertaken in the area, starting with the Winter Olympics in PyeonChang, South Korea, and examining other broadcast field trials in Europe and elsewhere.
Some highlights include the quite stunning statistics from Cisco, the GSMA and others regarding 5G's deployment and the effect it will have on the growth of video traffic over the mobile internet. It also looks at the barriers that stand in the way of the deployment of a network that is forecast to be 14% of all devices, and 1.2 billion connections, as soon as 2025.
These are especially relevant as Release 14 of the 3GPP specification positioned the technology as a key part of future broadcast industry transmissions.
Olympic experiments
The Olympic Games are always benchmarks for innovation in the broadcast industry, but this year's Winter Olympics from South Korea were notable for also driving forth technology in other areas as well. So, beyond the highly exciting experiments in 8K pictures (around 90 hours in High Dynamic Range is being captured), and expanded OTT, VR and social media video offerings, PyeongChang 2018 also marked perhaps the most mature deployment of 5G to date.
In fact, you can comfortably label this a broadcast innovation too if you want to, as the 5G deployment in South Korea was all about using the technology to carry live video. Indeed, in partnership with Olympic sponsors Intel and Samsung, it is widely assumed that the 5G base stations installed around the bobsleigh track by Korea Telecom (KT) helped produce the first live to air 5G video application.
Tiny fixed lens cameras were fitted to the front of Olympic bobsleighs to offer a driver's eye view of the descent down the twisting Alpensia track which were then cut into the live HD production.
"These real-time links are only possible with the low latency (almost zero delay) of 5G," Sotiris Salamouris, Chief Technology Officer, OBS told IBC365. "This is a very important proof of the value of 5G technology not just for distribution to mobile but for contribution links. We are very interested in exploring the use of 5G further with a view to replacing traditional contribution solutions over Radio Frequency."
There was plenty more 5G innovation going on in South Korea as well, both aimed at broadcasters and consumers, who are being offered new kinds of experience at the Gwanghwamun KT live site.
Amongst other things, one hundred cameras around the Olympic Ice Arena captured video in realtime and transmit it to nearby edge servers. That information was then sent over KT's Olympic 5G network to its data centre, where time sliced views of the athletes were rapidly generated. These were then transmitted over Intel's 5G Mobile Trial Platform which provided gigabit speed connectivity.
Meanwhile, multiple 5G-connected cameras triggered by GPS sensors were set up along the cross-country course in Alpensia, providing views of the athletes in motion around the course personalized to individual viewers' settings.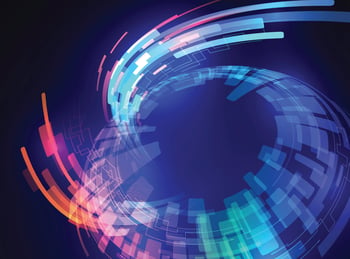 5G: Bigger, better, faster and a lot, lot more
All this makes an interesting point: it's not just an increase in the sheer volume of content that the much fatter pipe of 5G enables, but it also changes the nature of the content that can be carried along it. It opens up new possibilities for content creators to use video in interesting new ways to increase engagement with the audience. And this could be as much location-based as broadcast judging from current demand, Verizon pointing out that its network served 18.8TB of data to its users in and around the stadium for Super Bowl LII last month, a 58% increase over the year before.
Nevertheless, it is the volume that captures many of the headlines. And while we wait for new figures to emerge, it's worth recapping the last projections recorded by Cisco's Visual Networking Index in 2017.
Those suggested that 5G phone users will consume 4.7 times more data than the average 4G user, who in turn will consumer double the traffic per connection of 3G. By 2021 the company reckons that each 5G phone will be consuming 30GB of data per month, 23.4GB of which will be video.
The crumb of comfort for mobile network operators in the Cisco figures is that the company estimates that there will be only 25 million users of 5G phones worldwide in 2021. However, the very latest GSMA data from MWC18 projects that that number will rocket to 1.2 billion by 2025, 14% of all global connections, putting a huge amount of strain on networks. Back of the envelope calculations suggest an extra 25 exabytes per month, over three times more alone than the size of the entire mobile internet at the end of 2016.
Broadcasters get active, so do regulators
While the Olympics concentrates a lot of attention, there is plenty more activity taking place amongst the world's broadcasters and mobile operators in the area too. Much of this has taken place since Release 14 of the 5G spec by the 3G Partnership Project (3GPP - the international body charged with developing its standardization) which highlights a new spirit of cooperation between broadcasters and the mobile industry. Indeed, Release 14 even goes so far as to enable free-to-air reception for broadcast content delivered over mobile networks.
A field trial of 5G Fixed Wireless Access (FWA) technology has been underway in London since last July. Staged by UK communications infrastructure company Arqiva and Samsung Electronics, it's small scale but shows how 5G could be rolled out in an urban environment, with compact access units mounted on street furniture to provide reliable gigabit-per-second service to neighbourhoods and businesses alike.
Vodafone and Ericsson have also successfully tested standalone pre-standard 5G using a prototype device in a central London 3.5 GHz spectrum field trial. German broadcast technology institute IRT is undertaking a research project to see what extent the new mobile network standard 5G is suitable for the large-scale transmission of TV channels. And Verizon, Ericsson, and Qualcomm recently combined to deploy a 953Mbps network in the dynamic, real-world environment of Boca Raton in Florida.
In many ways this shows how far we still have to go. While close to 1Gbps is an impressive speed, the promise of 5G is that it will routinely deliver 10Gbps, and no internet speeds near that have yet to be achieved outside the laboratory. Nevertheless, Qualcomm also demonstrated last year what it claimed to be the first 5G mobile net connection to a smartphone using a 5G chip, and with the first specification for what will form the basis of commercial 5G products, the Non-Standalone 5G New Radio (NR) standard, ratified at the end of the last year progress is well underway.
5G Technology: The Near Future
There were several interesting developments at MWC18. Qualcomm unveiled the results of some simulated real world tests modelling the environments in different cities that suggested 5G network speeds would be up to 490Mbps for browsing to 100Mbps for download in Frankfurt, and 1.4Gbps for browsing and 186Mbps for download in San Fransisco. And, Huawei was showing off its new 3GPP standard 5G chip, claiming downlink speeds of 2.3Gbps.
The next important event in 5G's long gestation will be the launch of the full Release 15 later this year (current betting is September, though slippages are common) which will freeze the technology in place and allow people to legitimately claim that what they are working on is 5G as the world will consume it.
In terms of trials, while everyone digests the implications of the large-scale Olympic tests the world will swiftly move on to the next landmark event in the global sporting calendar, the FIFA World Cup in Russia. However, in an indication of some of the battles perhaps to come in the establishment of 5G networks, operator Megafon has been the only Russian company to date to be granted the spectrum to carry out 5G testing. Rostelecom (who, slightly confusingly, plan to jointly develop a Russian 5G network with Megafon), MTS and VimpelCom all had their individual spectrum requests turned down, with the regulator stating that allocating the additional spectrum would interfere with the operations of space agency Roscosmos and the Federal Protective Service.
No surprises really that the GSMA, the mobile operators' industry body and the organization that stages MWC, sounds a few notes of caution in its positioning document titled The 5G Era. Amongst other things these cover:
Spectrum

5G needs spectrum within three key frequency ranges to deliver widespread coverage and support all use cases: sub-1GHz, 1–6GHz and above 6GHz.

Fragmentation

As the GSMA says: "An important lesson from 2G, 3G and 4G technologies is that the

mobile industry

is more successful when it avoids fragmentation in spectrum, technology and operator services. For 5G, the GSMA is supporting the industry to ensure that fragmentation is minimised and that operator services are included in the standards from the onset to achieve maximum scale benefits.

Regulation

Given the scale of investment needed to get 5G networks up and running, policymakers need to deliver a "predictable" policy framework to accommodate operators' long term interests.
Nevertheless, it also remains bullish about 5G's future, estimating that it will help contribute to overall operator revenues growing at a CAGR of 2.5% to reach an astonishing $1.3 trillion in 2025. It won't be only video that drives this as industry use cases include everything from energy and utilities through automotive and agriculture. Network slicing ensures that the design, deployment, customization, and optimization of different networks aimed at different users, runs on a common network infrastructure.
But video will account for the lion's share of data passing over a future network. Indeed, Release 14 suggested that video and 5G are increasingly heading towards a future that is inextricably linked. And some of the technology demonstrations in PyeongChang and elsewhere, both in terms of producing television and in the way that people are consuming it, indicate that that future might involve a lot more than just more of the same down a bigger pipe.
As to the date when all this will happen, the GSMA expects commercial 5G technology networks to be 'widely deployed' from 2020 onwards and accountable for 14% of all mobile connections by 2025. In other words, the time of maximum opportunity, for television operators and other stakeholders alike, is approaching rapidly.