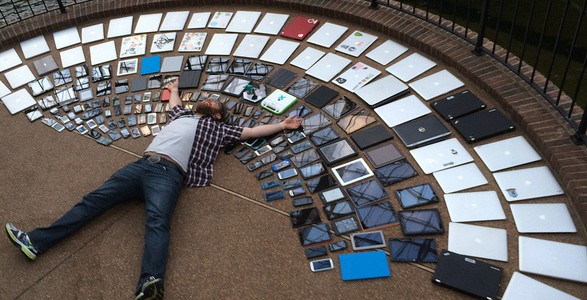 Google's Android platform is notorious for fragmentation. If you're trying to understand what Android Fragmentation is, think 18,769. According to OpenSignal's 2014 report, that's the number of distinct Android devices seen in 2014 – compared with 11,868 devices in 2013. This fragmentation makes it extremely difficult for developers in all fields of technology, and in particular for the TV industry, where developers rely on the native Android API's to deploy a premium video service which includes secure streaming.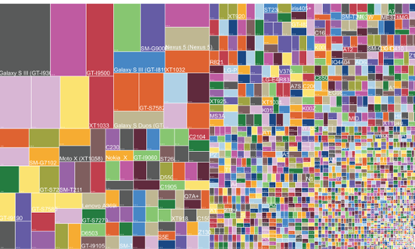 An illustration provided by OpenSignal showing Android Fragmentation in 2014
So, the report puts a number on a market we know well as consumers and as innovators. Android devices come in all shapes and sizes — with a camera or without, with different screen sizes, with GPS or without, with humidity sensors or temperature sensors — it's a five-figure cellular jungle out there.
Before diving into the core of the problem, it's important to understand the size of today's mobile market. According to the United Nations' telecommunications agency, almost 97% of the world's population has a mobile cellular subscription. In the developed world the figure is 120% – 120 subs for every 100 people. How many of those are using Android? Last month at Google's developer's conference, I/O 2015, Sundar Pichai, Google's SVP, said that there are currently 1 billion Android users, adding that 8 out of every 10 phones worldwide are operating on Android.
So one billion people are using almost 20,000 different types of cellphones — why are these figures so intimidating?
The comparison with Apple devices could be a good start to understand the scope of the challenge. According to Dice, in the case of Apple's devices, developers have to build their apps for a limited number of devices and screen sizes, and most users run the latest major version of the operating system thanks to Apple's control over updates. Google's Android, on the other hand, demands that developers build apps that work on thousands of devices. Furthermore, handset manufacturers have their own control over software updates. According to a report in the Guardian there are 15 different versions of Android in circulation, while most Android users are not running the latest version.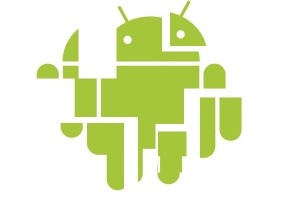 And the complications continue. Google says 600 million out of China's 850 million smartphone users have Android handsets without their Android versions. In an effort to gain a tighter control, re/code reported, Google has significantly stepped up its effort to get device manufacturers to adopt its set of services in addition to the core Android OS.
This multi-layered fragmentation is making it extremely challenging and time consuming for developers to launch apps. This is true also for the TV market, where operators are launching TV Everywhere and OTT apps, for Android and iOS. On top of the fragmentation challenge for apps' development, there's also a need for secure streaming of content. Taking care of content protection and Digital Rights Management (DRM) in a fragmented environment is a difficult task.
To tackle the Android fragmentation issue, Viaccess-Orca's VO Player, a secure player SDK, allows VOD and live delivery on all types of connected mobile devices and has been tested and validated on many Android-based smartphones and tablets. With its unique Android Client Software Architecture, the player allows common experience across all devices with a quick integration — while enabling secure streaming and content rights management.
VO Player's ability to adapt to a large number of devices is particularly important for Android-operated smartphones and tablets. It addresses the fragmentation of smartphones and tablets by providing a single SDK — allowing a secure playback of video content in various streaming protocols such as HLS, SmoothStreaming and MPEG-DASH.
The fragmentation of mobile devices' sizes, sensors, Android version — to name a few issues — makes creating Android-based apps an attractive challenge. Connected Sentinel Player is therefore a suitable solution which can help with reducing complexity and shortening the time to market for any vendor.
To learn more about how you can solve the fragmentation problem for your TV service, read more about VO's secure video player.
Photo credit: Brad Frost / Foter / CC BY-NC