With both Netflix and Disney+ cancelling their OTT free trial periods, is it the end of this highly popular marketing strategy and common industry practice?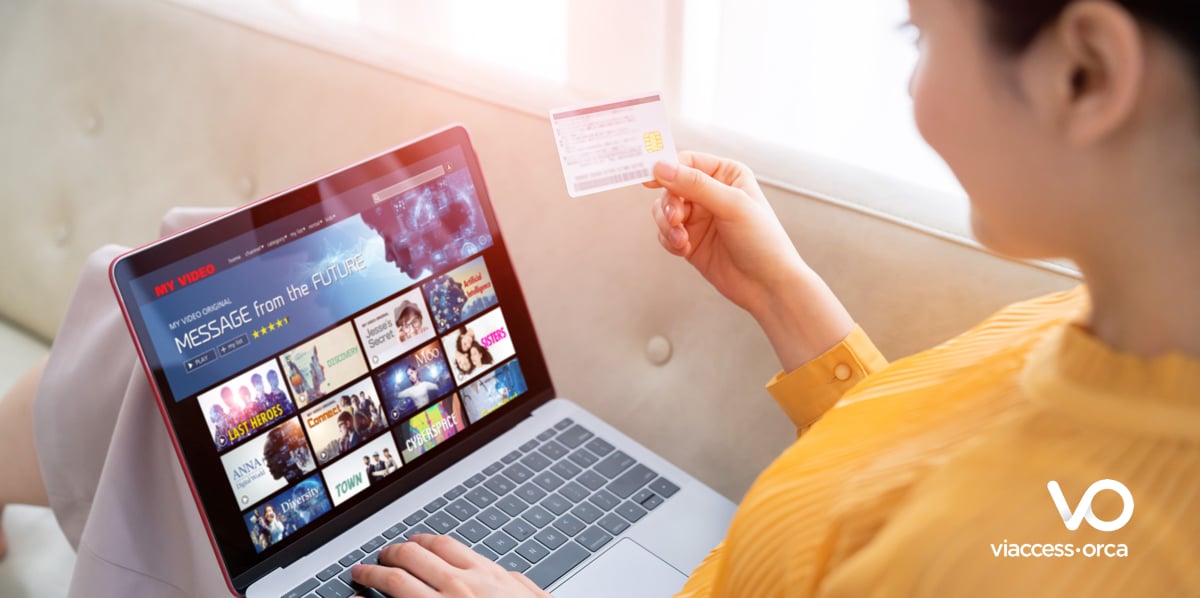 For consumers, several key elements are important in any OTT service. Content is one, convenience is another; both combine into allowing viewers to watch what they want when they want it. But one of the other key attractive virtues for the consumers of SVOD in particular has always been the option of joining for a limited period at no cost, and it now looks increasingly like the golden age of the free trial is coming to an end.
The OTT industry — and many others! — has been built on the basis of the free trial: sign up, get a certain amount of days or weeks for nothing, and then the subscription kicks in. But as a blanket offer, it is starting to look less and less attractive. Among the major players, Disney+ stopped offering its 7-day free trial in June, while Netflix started phasing out free trials in many major markets in October.
What is going on? And should all operators consider ditching the free trial option for their OTT services? The picture is actually quite complex and shows how our maturing industry is starting to get a lot smarter about the way it onboards new subscribers.
The free trial alternatives
For a start, it's worth pointing out the obvious; that Disney+ and Netflix have ended their free trials from a position of considerable market strength. Between them, they have over a quarter of a billion subscribers and enormously attractive content libraries.
Disney+'s ending of its offer seems to have been precipitated by the online debut of the film Hamilton. Originally planned for a theatrical release in 2021, Disney made a big financial gamble (around $75 million) to showcase the movie first on Disney+. This is not the sort of investment that any company wants to see consumed by non-paying subscribers on a free pass who then simply disappear once they've watched a single movie. And with other promising releases such as Pixar's Soul forthcoming, which drops on Christmas Day, it is unlikely the Disney+ 7-day free trial will come back soon.
Indeed, the company has even doubled down on this strategy in recent months by pivoting towards a TVOD model, offering movies like Mulan for an extra fee over and above subscription (though that title starts streaming as part of the usual Disney+ subscription from December 4 onwards — and it seems unlikely that this strategy will persist for long post-Covid).
Netflix, meanwhile, has been pursuing alternate subscribed onboarding strategies for a while now. As TechCrunch details, Netflix Original movies and TV shows, including "Stranger Things," "Murder Mystery," "Elite," "Bird Box," "When They See Us," "The Two Popes," "Our Planet" and "Grace and Frankie" are offered to non-paying subscribers across nearly all the 200 nations and territories where it is operational via a special portal. Only first episodes of the shows are available for free viewing, though, after which there follows a swift prompt to become a subscriber. Movies are available in full-length, however, with just a 30-second pre-roll ad to deal with — and even this can be skipped.
Other than that, Netflix is also active with its own YouTube channel, which reaches beyond the usual trails, promos, and behind-the-scenes content for specially commissioned pieces such as themed documentaries on black actors or watching videos of horror shows with Drag Race alumni.
The nuanced OTT free trial
Elsewhere, the free trial seems to be alive and well. As of late November 2020, Disney-owned Hulu offers a month, Amazon Prime Video 30 days, and Peacock 7 days, while Apple offers year-long free access of Apple TV+ with a new product (though technically that makes it hardly free) and even extended that offer for many subscribers by two months.
These are strange times, however, and once business gets back onto a normal footing through 2021 and into 2022, it's hard to see the picture remaining the same. Perhaps what will emerge is a more nuanced and progressive take on the free trial.
Roku, for example, tends to maintain a standard 7-day free period that it flexes to 30-days for special promotions such as the Home Together one it did at the start of this year's lockdown periods in March.
"The idea is that it's special," commented Jon Goodstadt, Roku's director for ad sales, media, and entertainment at FierceVideo's Stream TV Show. "You don't want to train the users into thinking that if they just wait three more months, they'll get a free 30-day trial."
Topicality is also a decent strategy, implementing promotions around seasonal events or landmark content, or just creating your own. Netflix in India, where it is aggressively trying to grow its user-base with a mobile-first strategy, for example, is hosting a completely free access event it has called StreamFest over two days in December.
Key takeaways
So, what can we conclude? Probably that huge media organisations such as Netflix and Disney+ can bend the rules to their own advantage and can quite happily still onboard subscribers without OTT free trials. What's more though, they are investigating some interesting new ways to onboard new customers and continue to grow the business. Providing exclusive access to Triple-A titles such as Hamilton as Disney does to entice new viewers is not something that too many other companies can do, but some of the Netflix strategies are perhaps more achievable and are likely to be increasingly mirrored across the industry in the coming year. The notion of flexing free access periods and tying them in with distinct marketing campaigns seems to be a potentially successful tactic for many local and regional providers.
Perhaps the key takeaway though for operators is the importance of paying attention to what happens any and every time they have in front of consumers. The best metaphor for all this is perhaps that a free trial is like a date; you have a limited window in which to prove yourself worthy of another meeting and you don't want to blow the opportunity by heading somewhere cheap, being distracted all night, and then arguing about the bill.
Whether 7 days or 70, make your new subscribers feel wanted, use analytics to work to understand what they are looking for, build relationships, show that you can listen, and treat them as valued individuals whom you hope will introduce you to their friends.
After all, attracting new subscribers is only the first stage in the process. Keeping them is the long-term goal.