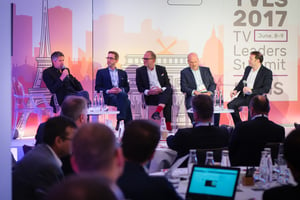 The media industry was an early adopter of data, beginning in 1950 when Nielsen began measuring TV audiences.
In the ensuing years audience measurement now captures video viewing across computers and mobile devices, in addition to traditional TV sets. But it's more than the devices that are of interest now; determining what has the strongest engagement and impact is key to the industry.
While much of Nielsen's focus was in assisting companies effectively allocate their advertising budget, the field has widened far beyond advertising considerations. As the amount of available content available continues to rise, content owners and deliverers must understand what their current and potential audiences want to consume to be able to attract and engage existing and new viewers. But revealing how to discover relevant content, then personalize and monetize it are not simple tasks.
In addition, as pointed out at VO's TV Leaders Summit by Moderator Bruce Tuchman, the new OTT players such as Netflix, with 100 million subscribers and growing, are not supported by ads and they are not sharing their data with anyone. How can the industry compensate for this source of data that is no longer available?
Courtney Williams, European Regional Director, Parrot Analytics, was first to address methods in audience measurement at VO's recent TV Leaders Summit, noting that valid measurement must take into account more than viewership, which only provides partial information. To provide an accurate picture, data must be collected from additional platforms such as Wiki sites, torrents and other peer-to-peer file transfers, especially for popular shows that are heavily downloaded. Game of Thrones is a classic example of content whose real value would not be apparent unless additional (and unfortunately illegal) sites are taken into consideration.
Crunching all these numbers and extracting the correct conclusions would not be possible without integrating machine learning and artificial intelligence. Serious computing power enables integrating audience measurement data with data from other sources, such as social media analysis and focus group research. This information can also be correlated with contextual information such as time of day, weather, and geolocation. But only when this data is analyzed and weighted carefully does it provide an accurate picture of viewer preferences.
Armed with accurate data, businesses can customize their offerings, designing content packages that speak to user preferences and content consumed. TV Personalization is critical in retaining viewers and attracting them to subscribe and consume additional content. One way to attract viewers is by offering them niche packages, such as detective films, or translated TV series from specific countries.
While the big global players such as Netflix, Amazon, Google and Facebook can each collect enough data to draw conclusions on their own, Olivier Obecassis, CDO of TF1, pointed out that the rest of the world is going to have to cooperate and begin to share data. This will be a first for an industry that has always kept a tight hold on its data. Telcos and TV channels will have to cooperate and share data about subscribers and panels and sales figures.
Niko Waesche, SVP Digital Products and Sales, GfK noted that they are already obtaining point of sale data from numerous retailers. In turn they provide the market view to the retailers, which allow them to adjust how they sell. This aggregated data platform enables TV studios and operators to make smarter strategic decisions.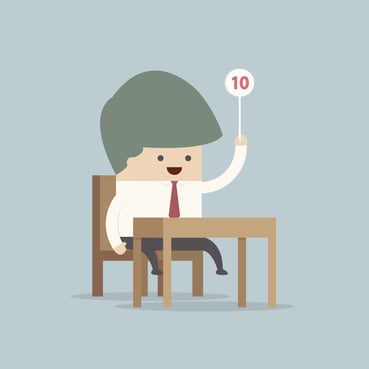 Personalized advertising and monetization
As cord-cutting continues, subscription revenues are declining. New methods of monetization are required. One, targeted advertising is currently used almost exclusively in the US, but it is likely to expand globally. Businesses utilize targeted advertising to direct their ads based on geographic, demographic, and other personal data. Since people will watch ads to be able to watch premium content, ads that are tailored to their needs are even more likely to be viewed. But ads have to be more interesting and companies are looking at different ways of getting their message across, such as telling stories to keep viewers engaged.
Stefan Lager, VP Sales, Zenterio, sees a future for targeted ads but noted that some brands still want to build their brand with various types of ads. He advised that TV operators study their data to truly understand which ads are most relevant to their customers, then utilize machine learning to predict what these audiences will watch in the future. But the ways that ads are delivered is also evolving, and therefore linear ads are not the only form of delivery; interactive ads are a new way to engage, for example with a call to action button that can be activated even on 'regular' TVs.
When ads are truly relevant and personalized, Waesche believes that people will then see ads as useful, providing them with pertinent information. He prefers using 'personalization' instead of 'targeting' which can have negative connotations. As an industry, the challenge is how to change perceptions so that ads will truly be seen as a service.
However, with so much ad blocking technology available, how many people are actually watching ads anymore? It is estimated that half of video ads are not viewed. Advertising has not been effective for millennials, who as a group have almost no tolerance for ads. Snap Inc., whose Snapchat app is favored by millennials, is trying to attract smaller businesses to advertise, primarily with the vertical full screen video format of ads that are 10 seconds long. Recently they rolled out their self serve ad manager, designed to broaden their range of advertisers. Will they succeed in getting millennials to actually view ads? Will millennials become more accepting of ads as they mature? It remains to be seen.
Discover actionable insights for your products, marketing and content strategies here.