2020 was meant to be the year of AVOD, but then the coronavirus kicked in. Is it a bump on the road for AVOD growth or perhaps a potential opportunity?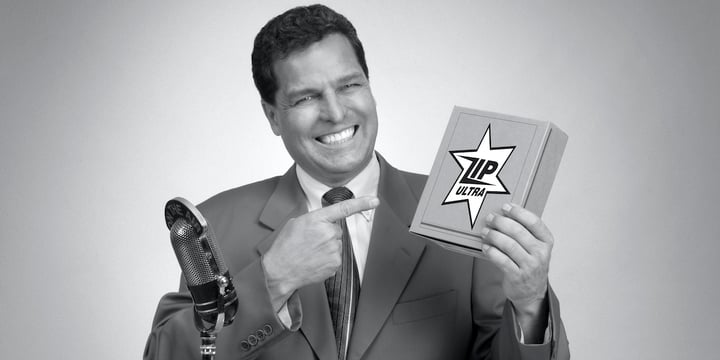 For a long time considered to be the poor relation of its SVOD cousin, a change may be on its way for AVOD, as many operators now seek its comfort to increase ARPU and reduce the pressure on their heavily-consumed SVOD services throughout the recent Covid-19 viewing spike.
Earlier this year the growth in the AVOD sector was starting to accelerate. As consumers were increasingly required to stack OTT services, so the ability to add content without adding cost was becoming more important.
And for operators there was an even more compelling argument: according to our analysis of the global market, AVOD models contribute 2.5 times more revenue than SVOD.
Then, of course, the WHO declared a global pandemic and the wheels fell off the wagon.
First though, let us look at where we were only a few short months ago and the increasing success of AVOD in the global market.
2020: The Year of AVOD?
We had looked at AVOD before. Last year we wrote a piece called Why AVOD Solutions Are Becoming Increasingly Attractive which examined the different audience acceptance of advertising around the world, and the way AVOD was having an increasing effect on the markets in the USA, APAC and elsewhere.
As we pointed out then, companies such as Crackle, Roku TV, Tubi, Vudu and Pluto could use licensing deals as a comparatively low cost method of building up a large library.
It's worth using Tubi as a brief example of the sort of growth the AVOD sector was experiencing at the start of the year: In January 2019, Tubi had around 12,000 titles and 40,000 hours of programming. By the end of the year it had spent a further $100m on licensing, had a library of 20,000 movies and TV series, and a monthly active user base of 25 million viewers. And over the course of 2020 it planned to invest another $100m in building that library out further too.
Speaking to IBC365, Tubi chief content officer, Adam Lewinson, referred to premium content such as The Crown or House of Cards as the 1%. "It's amazing and is truly some of the best that TV has to over. But it is just a fraction of what viewers want to watch," he reasoned. "That is where AVOD fits in. We have amassed a very deep library. We're not focused on this 1% of content that SVOD is focused on. We're focused on everything else."
For Tubi, Reality TV is a very popular genre, as are (older) mainstream Hollywood titles and growing niche areas such as black cinema, anime, LGBTQ and Latinx
Ampere Analysis was one of several pointing to 2020 as a growth year for AVOD: While at the start of the year it only accounted for around 3-6% of US households, the analyst saw a surge on the way, driven in part by the attraction of older, long-tail content in the AVOD catalogues. Indeed, around 80% of the main services' catalogues feature content over five years old, while on Crackle 70% of content is a decade old as it mines increasingly deeper archive for content.
As to that growth, NBC Universal is releasing its much trailed streaming service, Peacock, in several forms over the coming months; the wholly AVOD-supported Peacock Free and the AVOD/SVOD blend of Peacock Premium, which features premium content and where users can pay an additional $5 to go ad free. Meanwhile, elsewhere Viacom bought Pluto TV for $340 million last year and this year, Comcast bought AVOD specialist Xumo in February for an undisclosed sum. And then of course, after several months of rumours Fox bought Tubi for $440 million in March.
The coronavirus impact: Can Lockdown actually be an opportunity?
One of the keys to the newly found success of AVOD is that it features a reduced ad load. Overall ad loads in the US market, for example, are over 11 minutes of advertising per hour of television, while an AVOD broadcaster such as Tubi can feature one as low as between 3 and 6 minutes, the Roku Channel maxes out at 8 minutes, and so on.
Viewers see less adverts and the way the AVOD channels manage to serve them less and remain effective - is via targeted or addressable advertising. By using the return path to create segmented data regarding their audience, operators can target relevant audiences far more closely with their advertising and thus reduce the scattergun approach and associated advertising fatigue that comes with serving adverts to the entire audience.
While we were experiencing an advertising downturn when the pandemic burst, provocative headlines such as Digital TV Europe's Will AVOD outlast coronavirus? have added a certain amount of heat to the debate.
However, it appears that with the majority of TV consumers willing to watch targeted adverts in order to access free video content, and with viewing consumption exceptionally high under lockdown, meaning a significant number of viewers, this may prove to be a potential opportunity: A recent Rakuten survey has shown that, for the UK for instance, 60% of consumers were likely to sign up to an AVOD service, although only 37% said they were currently aware of AVOD offerings.
And the advertising groups are fighting back too. Sky's AdSmart for instance is planning to offer 100 businesses up to £10,000 each to produce 30 second commercials on the platform.
"We know that although there are economic slowdowns, people are still spending money and we want to help brands connect to these audiences," commented said David Sanderson, Director of AdSmart Local & Development at Sky Media. "This initiative is about giving businesses confidence in advertising and their ability to succeed no matter the situation."
Is AVOD the answer?
As viewing numbers surge to an all-time high for both AVOD and SVOD during this global lockdown, the increased consumption is weighing down on SVOD operator's resources and shrinking their ARPU, while AVOD actually allows them to leverage on the experienced eye-balls peak and increase revenue, rather than wearing down their resources.
While SVOD services like Netflix and Disney+ were the initial beneficiaries from the situation, they may be facing a problem soon, as consumers will be disappointed once the production line of new programming comes shuddering to a halt. That is when AVOD could take the lead.
Netflix has roughly 200 shows in post production at time of writing but is going to have to space them out far more than it is used to, and has suspended production on most of its marquee titles such as the next season of Stranger Things. Likewise Disney with Loki and The Mandalorian.
That could well be the time that the depth of the AVOD back catalogue comes into play: where there are viewers - there are advertisers.
"AVOD is coming, and it's going to make its mark on the Video on Demand landscape rapidly," commented Guy Bisson, director at Ampere at the start of the year. "It's impact will be felt not just by the entertainment industry, but by advertising too as the shift that has already disrupted the subscription television market sweeps across the free-to-air sector."
I believe this is not a misguided prediction: Albeit a fairly large one, the coronavirus pandemic may just be a bump in the road for AVOD growth, and the inevitable structural change that was underway before it hit may actually gain momentum for it now, as mass viewing is driving operators towards leveraging AVOD to increase their ARPU and decrease the overload on their current services.
Image by K. Kliche from Pixabay