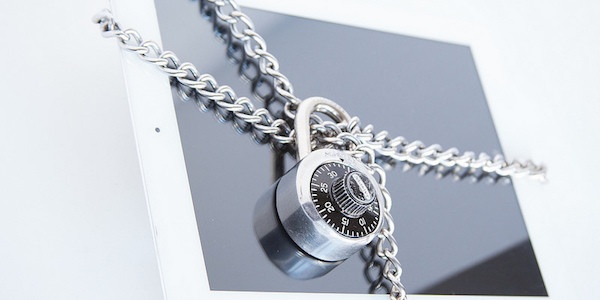 One of the factors that is often referred to when accounting for the electronic entertainment industry's comparatively slow movement towards the cloud is worries about content security. When it comes to the production of its content, the industry has quite rightly insisted on powerful Content Protection protocols being established to make sure that increasingly sophisticated video piracy operations cannot intercept and steal its material.
Unsurprisingly, as we move into the realms of offering an increasing number of TV channels in the cloud, the importance of content protection in CloudTV is becoming a matter of increasing concern. And there is plenty of recent statistical information available to back up quite how bad the situation can be.
The difficulty is that the pirates are moving away from Bit Torrent and sites such as the Pirate Bay and into real-time streaming. One survey last year illustrated nicely the size of the problem, saying that out of 78.49 billion film and piracy site visits nearly 74% of them in 2015 were to streaming sites.
It's worth repeating that number again: 78.49 billion visits— over 10 for every single person on the planet.
As a result, it is little surprise that video piracy is a multi-million dollar industry in its own right, one that is even supported by legitimate business via the mechanism of online advertising networks. These have been making the headlines recently, with disquiet about networks serving advertising to accompany extremist videos and a YouTube boycott by big brands gaining momentum as a result. In fact, though, it has been a problem for much longer, the Digital Citizens' Alliance 2014 report Good Money Gone Bad estimating that the largest BitTorrent portal sites were raking in over $6m in annual income from advertising alone, with even small sites turning over a six figure sum.
Content Protection in Cloud TV: Other Fronts
The problem of piracy is not going away soon and any operator looking to launch a Cloud TV service needs to be very aware of the potential perils it entails. Robust content protection in Cloud TV needs to be implemented, ideally using a form of multiple DRM that acknowledges the increased fragmentation in the marketplace.
However, while such anti-piracy technologies need to be at the centre of any operators plans, there are also other measures that can be taken. One, of course, is enforcement. A Cisco blog posted at the start of 2017 detailed a snapshot of this effort, pointing to high-profile cost cases including the prosecution of Terry O'Reilly in the UK for selling illicit IPTV devices, the decision by an Australian court to order major ISPs to block five big pirate video sites, an Israeli court ordering local ISPs to block streaming site SdarotTV which redistributed content without rights-owner's permission, a Spanish ruling against Rojadirect for offering links to pirated soccer matches, a UK initiative for ISPs to send 'educational letters' on the subject to customers who have been using their connections for P2P file-sharing, and more.
For the curious, there is also a Google site here that details the number of sites that the search giant has delisted due to copyright issues. Since July 2012 that number has risen to an astonishing 2.26 billion and, as the graph below shows, this is an accelerating trend.
All this effort can reap rewards. A recent study by Médiamétrie suggested that the number of internet users in France who accessed digital video content illegally in 2016 fell 8% to 13 million, a factor that it put down to "judicial actions".
So, what to do about the 27% of France's 48 million internet users that it reckoned had still engaged in the practice last year?
Education is one of the main initiatives. One survey of 25,000 adults across 30 countries suggested that while a high proportion of consumers watched pirate content (45% in Europe, 32% in the US, 61% in APAC and 70% in Latin America) 48% of them on average would stop (or at least watch less) illegal content after being informed that piracy damages the media industry.
The suggestion is that if that educational outreach is expanded to include the knowledge that piracy can often support organised crime, can be a vehicle for malware, and also damage the investment in further creative content, then the impact could be dramatic.
Finally, there is the theory that the problem of piracy is largely a one of access rather than an unwillingness to pay. This is one of the main driving forces behind a new Hollywood initiative to shrink the domestic release window.
Check out our cloud TV solution for more details.
As the chart below shows, this process has already been underway for over a decade, but what is notable is that it took over 10 years for the DVD release window to shrink by half, while the digital download window shrunk by almost two-thirds in three years.
Now it is accelerating, with six of the seven biggest Hollywood studios pushing to offer movies in the home mere weeks after their theatrical debuts. As Variety reports there are considerable differences in opinion about how best to go about this and price it, with some studios suggesting streaming a $50 rental 17 days after release, others wanting to charge $30 between 30 to 45 days later.
And where Hollywood leads, broadcasters and SVOD vendors will follow, with initiatives such as global release dates for marquee programming becoming increasingly commonplace. It is never going to be a complete panacea against piracy, there will always be die-hards that either can't or don't want to pay for content, but ensuring that viewers have a legal option within easy reach is being shown as an increasingly effective way of minimising the amount of piracy that takes place.
There are many different ways to help ensure content protection for CloudTV. It is only slightly ironic that one of the most effective ones might be to launch a secure Cloud TV service in the first place and go OTT to provide viewers with what they want to watch when they want to watch it.