Sammer Elia, VO's Business Development Director for the MENA Region on the challenges, opportunities, and growth in this vibrant market.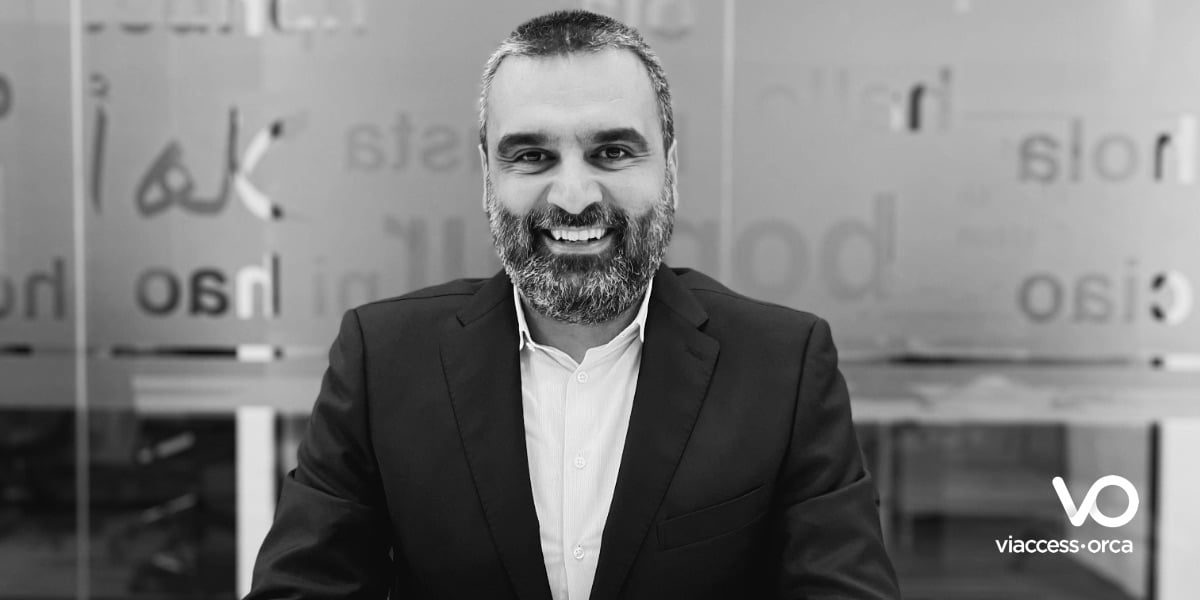 Like the rest of the broadcast industry, the MENA region is undergoing significant change as the pivot towards streaming services seen across the world takes hold. That makes it a time of great opportunity for operators in the region.

Figures from Digital TV Research indicate that growth in SVOD subscriptions in the 20 countries that make up the Middle East and North Africa region will be impressive over the next five years. Subs will more than double their 2020 figure of 14.16 million, reaching a figure of 32.65 million in 2026. And there is plenty of room in that market for regional operators too, the analyst estimating that Netflix, Amazon, and Disney+ combined will account for around 57% of the total figure.

Indeed, thanks in part to canny content deals with Disney+, HBO, and Paramount, one of the biggest winners in the market over the next five years looks set to be OSN's streaming service, which will grow to reach 8% of the market by 2026.

There is a lot happening in the region. So, just before CABSAT 2021 kicked off in Dubai, we sat down with Sammer Elia, our newly appointed Business Development Director for the MENA Region, and asked him about trends, issues, and how the increasing amount of VO's customers in the region are responding to the challenges in front of them.
Fireside chat: Sammer Elia, VO Business Development Director for MENA

Q: What are you looking forward to most about CABSAT?

A: First of all, it is great to get back to in-person events. I'm looking forward to interacting with our customers in the post-Covid era after all the disruptions to the multimedia and video delivery landscape. MENA is seeing an accelerated shift towards digital entertainment and the show also comes almost a year before the next Soccer World Cup, which is going to have a big impact across the region. Besides ongoing discussions regarding anti-piracy matters during the tournament, I look forward to hearing from the telcos and ISPs in the region about their plans to cater for the traffic, the QoE, the latency, and more.

Q: What do you see as being the main trends in the MENA market at the moment?

A: Mainly an accelerated shift towards digital entertainment with online video viewership still being largely driven by YouTube. On the whole most media organisations with large asset libraries and sizeable audiences, from TV companies down to individual journalists, are looking at creative monetization business models. That always leads to talks about content security. Piracy remains a trend and anti-piracy is one topic that returns ceaselessly. It's also interesting to note that Arabic Originals on MENA OTT services grew by 383% in 2020.

Q: It's a huge area. What are the main regional differences?

The region is one of most populated and culturally diverse in the world yet, with a few exceptions, one that is also tied together by the same history, tastes and language. One of its key attributes is that it has a very young demographic. The median age across MENA is ~27 years and it also has a high levels of education, which all helps explain the YoY rise in YouTube watchtime of 90% and a relatively high penetration of social media. Studies are predicting mobile Internet to account for more than 50% of total internet traffic and a rise of mobile data usage to 19GB a month by 2024. All of which makes it fertile ground for successful monetization strategies.

Q: Unfortunately, it is also a region that often makes headlines for video piracy. What can be done to combat it there?

There is a saying that we need two hands to clap. In this case, technology is one hand and the legal framework is the second.
At VO we have developed a best-in-class suite of products and services to fight piracy to support broadcasters, operators and content owners in tracking and tearing down illegal streaming with the introduction of advanced AI and self-learning algorithms into various modules of our security portfolio. This covers watermarking, account sharing, VPN detection, and Web monitoring and enforcement.
On the legal framework side we are part of several anti-piracy associations, such as AVIA in APAC and the AAPA in Europe. In Europe, AAPA is fighting audiovisual piracy, by creating awareness and is lobbying at EU level to boost adequate legislation. For INTERPOL, for instance, AAPA has produced online training in several languages for its officers.
In MENA, we understand that an effort in GCC was initiated on that front supported by operators and rights owners. From our side we have also initiated some actions with local administrations to participate and share our experience in defining legal frameworks that would encourage a coalition of rights owners to pursue actions in fighting piracy. The latest news of the Alliance for Creativity and Entertainment (ACE) taking down a pirate IPTV service in Morocco — and having done the same last year against an Algeria-based pirate service — is evidence of the effectiveness of the approach we have been advocating for.

Q: What do you see as the current major challenges and opportunities for broadcasters and operators in the region? And how can VO help?

There are three main ones. The first is the adoption of the Android TV platform. VO has developed a native, embedded rights management and encryption module in Android TV boxes to enable the adoption of Widevine CAS with key rotation and allowing an enhanced customer experience (fast zapping, parental control, etc.) This helps slash the CAS costs for IPTV operators and gives their legacy IPTV networks a new lease of life by enabling them to offer high quality and low latency 4K and live sports content to their subscribers.

Interactive Multiviewing is an on-point trend and I predict that MENA will be one of the earliest adopters of this technology not only in sports but also in offering some interactivity in watching originals. We are at the forefront of this cutting-edge technology not only in terms of QoE but also in terms of security as the content protection umbrella needs to be expanded to account for all the feeds.

And lastly, monetizing services is always an issue. With our unique Targeted Advertizing platform we are able to create a personalized experience for every customer on every device they are watching from and provide the operators with levers to propose hybrid monetization models. VO, alongside other parts of the Orange group, is working on a framework/vehicle that will operate across MENA to allow content owners and independent productions to maximize their viewership and revenue streams. Watch this space…