Following a successful Broadcast Asia, it is a good time to investigate the state of play for OTT and more across APAC — and the signs are looking good.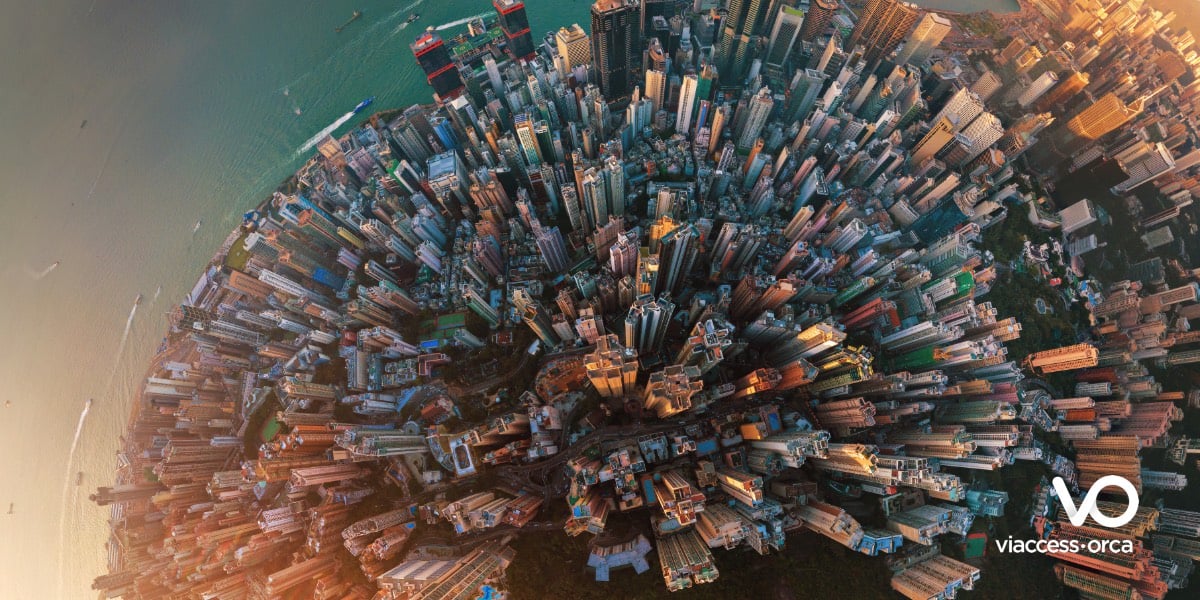 Featuring economic powerhouses and some of the most populous nations on earth, few regions of the world are as large, diverse, and dynamic as APAC. The same could be said of its video industry, which is evolving at an extremely rapid pace to keep up with consumer demands.
We have had recent success in the region, providing an innovative end-to-end IPTV solution for Mongolia's Univison. And with a successful Broadcast Asia just concluded, it is a good time to paint a quick picture of the APAC market and examine some of the drivers that are behind its growth and current success.
Revenues on the rise
According to the latest data from Digital TV Research, revenues from OTT are climbing impressively. OTT TV episode and movie revenues for 22 Asia Pacific countries will reach $52 billion in 2027; up by 62% from the $32 billion recorded in 2021. From this $20 billion in additional revenues, China will add $3 billion, India $3 billion, South Korea $3 billion and Japan $5 billion. Indian revenues will more than double.
This is interesting because it looks like the historic engine of growth in the area, China, is suddenly stalling. The country has previously been responsible for a large percentage of APAC's overall OTT revenues — as much as 37% — but this is now in decline. Simon Murray, Principal Analyst at Digital TV Research, puts this down to "The Chinese government's clampdown on fan-based culture [which] hit reality productions hard, resulting in SVOD subscriber growth deceleration."
Luckily, there is plenty of growth elsewhere. Drilling down into the figures a bit further comes up with some interesting data points.
Asia Pacific SVOD revenues will reach $28 billion by 2027, up from $18 billion in 2021. That's a 56% increase. [

Digital TV Research

]
AVOD will grow by $8 billion to $19 billion by 2027. This is an even more impressive jump of 137.5%. [ibid]
The pandemic accelerated the importance of larger screens in the region, and 110 million additional Pay-TV subscriptions are expected to be observed in the next 5 years

[Dataxis data]

.

Despite this, cable and DTH are forecast to lose respectively 35 and 6 million clients in the next 5 years [ibid]. As an example, in 2021 Disney closed 18 of its linear cable channels in South East Asia, to promote Disney+ in the region.
A 65% growth in IPTV subscriptions is expected by 2026 [ibid] with much of the impetus in the region coming from aggregation and super aggregation.
It is worth pointing out that, despite the jump in Pay-TV subscriptions, the region is going to remain mobile focussed for quite some time yet. Fixed broadband account penetration will only reach 21% of the population by 2026.
And finally for the figures, a good illustration of how important the region is on a global scale comes from Disney, which has ambitions to green light over 50 APAC originals by 2023.
"With over-the-top services going mainstream, emergence of world-class content from Asia Pacific and rising consumer sophistication, we believe that this is the right time for us to deepen our collaboration with the region's best content creators to deliver unparalleled storytelling to global audiences," said Luke Kang, President, The Walt Disney Company Asia Pacific at an event late last year.
The battle against piracy
Despite all the positive news it remains impossible to write about the region without touching upon the subject of video piracy. True, it is a worldwide problem, but its impact on APAC has been particularly profound as viewers have switched to streaming services and piracy in turn has shifted to a live-steaming platform.
Anti Piracy services are therefore something that is often highlighted in meetings and RFPs, and they do seem to be having an impact. The Coalition Against Piracy is an initiative set up by AVIA and it has been highlighting how site blocking is a particularly effective tool in the region.
A recent survey in Indonesia undertaken by CAP reported back that 50% of Indonesian consumers say they have stopped or rarely access pirate services as a result of site blocking. Perhaps more importantly, 76% of Indonesian consumers say they are now accessing more legal content and pirating less, and 26% say they have subscribed to legitimate sources as a result of illegal streaming sites being blocked.
Such shifts in consumer behaviour tend to be long term projects, but they are welcome ones. As we noted in our report Fighting Piracy Across the Globe #3 Spotlight on Southeast Asia, taking action against individual websites and services is important, but the effort is similar to cutting one head off a Hydra; chances are that soon you will discover that the service is up and running again under a different domain name, or located on another network or in another country. Establishing the source of the piracy and taking action against that root remains the best option of closing down a pirate service.
Back to the new normal
Talking to people around the region there is a real sense that 2022 is the year where things start to get back to normal after the pandemic. Tradeshows are back, RFPs are being worked on in earnest, and there is a sense of buzz and anticipation all the way across its vast expanse.
There are huge opportunities in APAC. More viewers are watching more content all the time, but as always these viewers are being careful of their budgets and broadcasters and operators are having to work harder to gain new subscribers and limit churn. That means there is more interest than ever in using the power of using data analytics to present truly personalised outcomes, of super-aggregating services, and in using targeted advertising to maximise revenues in a competitive market.