Industry insights: AVOD is increasingly seen as a win-win, as it both saves consumers money and potentially increases streaming ARPU as ad revenues rise.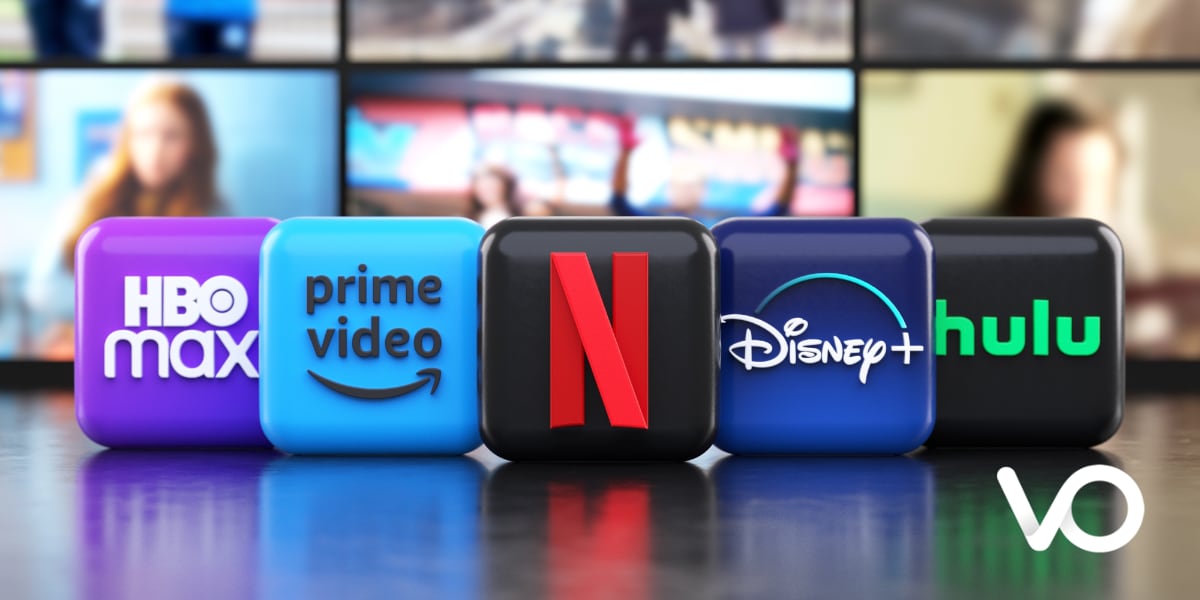 US consumers could save $366 annually on the same AVOD tiers that increase ARPU
Data from Parks Associates shows that not only does the average US streaming household subscribe to 5.6 streaming services, but it could also save $366 per year on average by switching from premium to ad-based tiers.
This is because so many companies have launched AVOD services in the past few months. Netflix, Prime Video, Hulu, Disney+, Max, Paramount+, Peacock, and Discovery+ either offer or plan to provide ad-based options. On average, these are $5.44 cheaper than the basic service. Add those up across the services and times by 12, and you get $366 annually.
"The move to ad-based services provides more options for consumers, especially as they seek a balance between costs and the desire for multiple content options," said Jennifer Kent, Vice President of research at Parks Associates. "Not everyone's favorite streaming service offers a cheaper ad-based service tier yet, and many subscribers will choose a mix of ad-based and premium options, depending on household preferences."
It is worth adding that there are more differences between most tiers than simply ads or no ads. Streamers also differentiate their offerings via HD and UHD availability, downloads for offline viewing, number of concurrent streams, and so on. These factors all help consumers decide on a hybrid mix of services rather than going for the ad-driven option all the time.
The streamers will be looking to make AVOD more appealing over the next year. The simple reason is that, with ad revenue climbing, the ARPU on the AVOD side of the business is also increasing.
"When we apportion Netflix's US ad sales on a per-subscriber basis and add it to the $6.99 cost of the ad-tier subscription, the total per-subscriber revenue is $1.84 higher than the $15.49 value of a standard monthly subscription," Richard Cooper, Research Director at Ampere Analysis is quoted as saying in Rapid TV News.
That currently works out at $22 per year per subscription, a potentially significant amount given the company's 77 million subscribers in North America.
Netflix's Q3 results: good news for the streaming market?
Despite global economic headwinds, Netflix is looking to close out 2023 in a good position and its Q3 2023 results were impressive. The company added nearly 9 million new subscribers globally, 6.6 million more than it did in Q3 the year before. In fact, according to Ampere Analysis, in terms of net subscriber additions, it's the strongest Q3 the company has ever posted. Netflix added 1.8 million new subscribers in North America and nearly 4 million in Europe. Coupled with ARPU growth across almost all regions, it's a positive outlook for the company and for the streaming industry in general; when Netflix does well, the sense is that everyone does well.
One of the biggest drivers for these gains has been the success of its password-sharing crackdowns. The company was expecting a wave of cancellations in the wake of its account-sharing countermeasures, but so far, that has yet to occur.
It's been aided in this by having a strong content library. Ampere estimates Netflix has added 700 new original titles in the past year and has also been active in licensing longtail content. The impact of the writers' and actors' strikes has yet to be fully felt through the entire production chain, but Netflix is one of the best positioned to weather any future content cramps. It has a robust global production base, and with two-thirds of its subscribers outside of North America, it has an active market for that globally produced content.
It's worth mentioning the company's ad-supported tier as well. While it still offered its ad-free basic tier alongside it, the AVOD service accounted for around 10-15% of new signups. Now that the ad-free basic service has been shuttered, AVOD signups have jumped to 30%. And as service prices are increased in some of its key markets (US, UK, and France), we might see that number rise further.
Live sport drives SVOD subscribers
The growing sense that sport is playing an increasingly important role in the SVOD market has been backed up by the results of a new tracking data survey from data analysts Kantar. According to its figures, 19% of new streaming signups result from new and expanded sports catalogs.
In the last quarter in the US, Disney+, Paramount+, Netflix, and Apple TV+ experienced significant growth in their subscriber base. However, Kantar says that Paramount+ and Apple TV+ have been successful in attracting more new subscribers than the other streaming services due to two factors: marquee titles such as Yellowstone and Ted Lasso, respectively, and sports: Paramount+ benefited from the return of the NFL, while Apple TV+ has scored with the MLS.
The company also points out that VOD services are increasingly emphasizing sporting documentaries, appealing beyond the traditional live sports fan. Indeed, Netflix is preparing to host its first-ever live sports event as it brings together two of its most popular sporting documentary series, Drive to Survive (Formula One) and Full Swing (golf), in a one-off golf tournament from Las Vegas on November 14. If it is successful, expect to see more programming like this.