The latest round of analysis and predictions from Digital TV Research shows SVOD still surging forward with a predicted 39% growth over the next five years.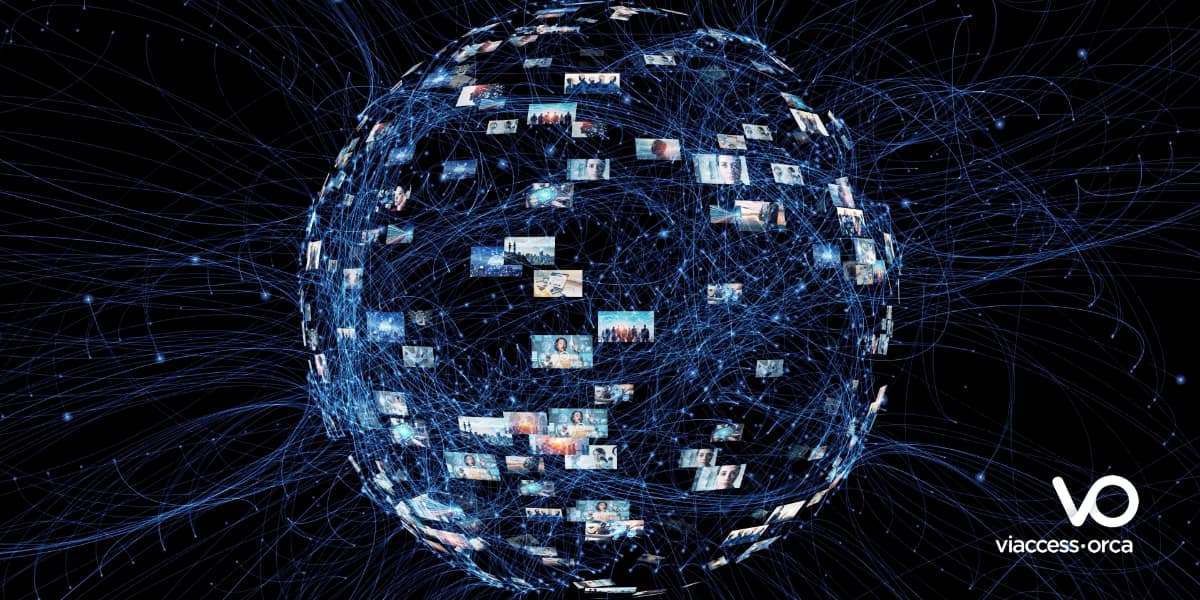 One of the most reliable industry forecasts for the global market in all things television and video is maintained by Digital TV Research. The latest figures for the SVOD market are based on its June 2022 analysis and make interesting reading as it moves its focus across the different continents and markets.
The big picture is one of growth. Global SVOD subscriptions will increase from 2021's 1.21 billion by 475 million to reach 1.68 billion by 2027, an impressive growth of 39%. Global revenues, meanwhile, will reach $132 billion. And Netflix will remain the biggest individual service, but only just edging out Amazon Prime Video by 251 million to 250 million. Disney+ is third on 207 million.
Here, region by region, are its conclusions looking ahead over a five-year period to 2027.
SVOD in Africa - triple numbers
Africa will have 13.64 million paying SVOD subscriptions by 2027, up from 4.90 million at end-2021. This is an impressive tripling in a short period of time, though admittedly it comes from a fairly low starting point. There is huge room for expansion too. Only 6.6% of TV households will pay for at least one SVOD subscription by 2027 – up from 3.9% at end-2021.
Netflix will remain the dominant player, with 6.41 million subscribers by 2027, just under half of the region's total. Unless its rollout accelerates markedly (currently only South African and Nigeria figure in its plans), Disney+ will only have 1 million subscriptions by 2027. Amazon Prime will start in the same two countries in 2023, helping boost the continent's Amazon Prime Video subscribers up to 2.63 million.
APAC - a 38% SVOD increase
The Asia Pacific region will have 746 million SVOD subscriptions by 2027, up from 541 million in 2021. China remains the powerhouse with 364 million SVOD subscriptions in 2027 – or 49% of the region's total. India though is catching up and will add 92 million to reach 176 million in the same timeframe.
Disney has been the main success story in India, growth driven by heavy discounting and its rights to the all-conquering IPL cricket. However, it lost the digital rights for the upcoming 2023-27 period and is expected to lose subscribers as a result.
Across the region the US-owned Big 6 ([Netflix, Disney+, Paramount+, HBO Max, Amazon Prime Video and Apple TV+) will only control a quarter of the region's subs; a figure much lower than anywhere else in the world. "These platforms will never gain access to China and India has plenty of local players," comments Simon Murray, Principal Analyst at Digital TV Research.
Arabia - SVOD growth doubles
There will be 21.52 million paying SVOD subscriptions (which DTV qualifies as TV episodes and movies only) across 13 Arabic-speaking countries by 2027, up from 9.49 million in 2021.
Netflix is forecast to remain at the head of the SVOD pack, though there will be strong local competition from Shahid VIP. StarzPlay will also have a significant viewership, while Disney+ will slowly increase its influence, especially following the withdrawal of its content from OSN. OSN in turn will keep skin in the game with exclusive rights to HBO Max and Paramount+ content.
Eastern Europe - Poland in the driving seat
There's significant uncertainty in this region, with Russia and Ukraine understandably excluded from the projections. This has a considerable knock on effect on the numbers as they account for 57% of TV households in the region. Nevertheless, Eastern European SVOD revenues will still rise to reach $2.95 billion by 2027 – up from $1.60 billion in 2021.
Poland is the main driver here, the country going on to generate more than $1bn on its own by 2027.
All told, there will be 38 million SVOD subscriptions in Eastern Europe by 2027; up from 22 million at end-2021. There's plenty of headroom here as well, with only 16% of the region's TV households subscribing to at least one SVOD platform by 2027. Even in Poland, penetration will only hit a comparatively low 44% in the same time period.
LATAM - Netflix losing share
Latin American SVOD revenues will reach $8.54 billion by 2027; up from $5.01 billion in 2021. Netflix will account for 41% of the 2027 total, down from 72% in 2021. Indeed, Netflix's revenues will peak at $3.73 billion in 2023.
Partly this is going to be due to Netflix's introduction of AVOD and a tiered service across the region (with a separate service for Portuguese speaking Brazil). This is going to lower revenues and ARPUs as customers switch to the lower cost services.
In stark contrast to APAC, seven US giants (the above Big Six plus HBO) dominate the market and will account for 90% of paying SVOD subs by 2027. All in all, Latin America will have 139 million gross SVOD subscriptions by 2027, up from 75 million at end-2021.
US - revenues start to flatten
After a few years of moderate growth that will see SVOD revenues increase by $14 billion from $43 billion in 2021 to $56 billion in 2024, from then on the line goes almost flat. The reason is twofold; price competition from an increasing number of operators and lower ARPUs brought about by Netflix's AVOD offering.
As Murray points out: "Netflix will remain the SVOD revenue winner. However, the platform will lose $1.4 billion in SVOD revenues between 2022 and 2027 due to lower ARPUs from 2023. [However] Netflix will more than recoup these SVOD revenue losses with AVOD sales."
Western Europe - adding 73 million SVOD subs
Western Europe will have 238 million SVOD subscriptions by 2027, up from 165 million by end-2021. Six US-based platforms will account for 81% of all SVOD subscriptions by 2027, but Netflix does not have the dominance it maintains in other territories. It will have 62 million subscribers by 2027 – only 3 million more than 2021, with increased competition pegging its share of the total back from 36% in 2021 to 26% by 2027.
Disney+ will have 46 million subscribers by 2027 – an impressive 20 million more than 2021. Newcomer Paramount+/SkyShowtime will add 11 million subscribers and HBO Max will bring in an extra 5 million.
All told, Western European SVOD revenues will total $25 billion by 2027 – up from $16 billion in 2021.
Global SVOD: growth at different speeds
So, what can we conclude from all these stats? Mainly, every territory is different. The standard assumption is usually that Netflix is dominant worldwide, but the reality is a bit more nuanced. Taken as a player on the global stage what Netflix does is exceedingly important — its pivot towards AVOD is going to have a huge impact around the world — but there are plenty of markets that still contain significant headroom for local players to build extremely successful businesses. This applies both in terms of expanding the total market and in increasing market share. We see super aggregation as being an increasingly important part of this.
Growth continues everywhere, but the degree varies. There are no real surprises here, as SVOD is following a standard distribution curve where expansion first accelerates and then slows down significantly before eventually plateauing as the market matures. Growth thereafter typically comes from innovation. It will be fascinating to see how the impact of AVOD services from Netflix and Disney affects the different markets, both the mature ones such as the US and the still rapidly expanding ones such as Africa and the Arabic-speaking countries.
Circumstances change too. Digital TV Research downgraded its Disney forecast in India by 61 million subs following the loss of IPL cricket, a reminder that content is still very much king in a global market where users are quite prepared to switch services to watch what they want.