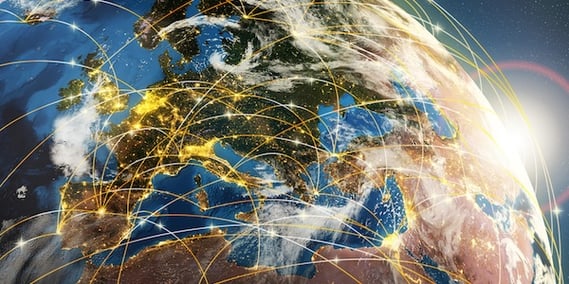 The latest Cisco Visual Networking Index revises Internet traffic numbers upwards yet again.
Over the years the Cisco Visual Networking Index has provided compelling dataset after dataset charting the rise of internet traffic and video's role within it in particular. The latest report is no exception, predicting that global annual IP traffic will exceed three zettabytes by 2021. 80% of that will be video as well, up from 67% in 2016.
This, of course, has huge implications for the companies and organizations that have to construct the infrastructure to carry this volume of data. But the numbers don't end there. Other forecasts for 2021 include:
1.9 billion internet video users
One million video minutes passing over the networks per second
5x increase in live internet video
Mobile traffic up from 10% of total to 20%
VR/AR traffic to increase 20x
As well as larger technological changes such as 5G, one of the factors that seems to be accelerating traffic numbers is cord-cutting.
Cord-cutting household traffic is substantially higher than the background figure, as much as 86% higher. This year is expected to generate 117 GB per month, compared to just 63 GB per month for an average household.
A different perspective about cord-cutting here.
With 4K set penetration also set to increase - from 85 million sets and 15% of the flat panel installed base now, to 663 million sets and 56% in 2021 - that looks like another number set to rise dramatically in the future. Happily global average broadband speeds are also set to rise from 27.5 Mbps in 2016 to 53 Mbps in 2021 to cope. But even so there are undeniably challenges ahead.