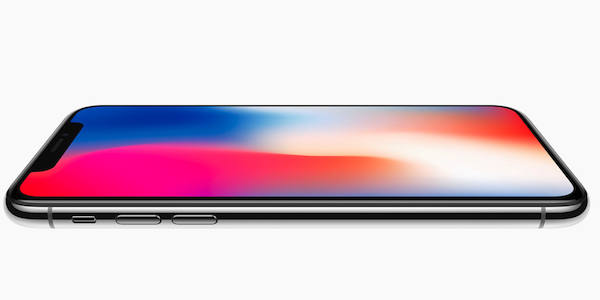 All the headlines about Apple's September 12 event were about the iPhone X, but there were some important structural shifts with implications for the entire industry on stage as well. Possibly nobody does showmanship quite like Apple in the tech space. It's built its own new building on the new Apple Campus, the Steve Jobs Theater, mainly so that it can host legions of the world's journalists when it unveils new products.
The parade of Apple execs and others announcing the latest devices and features is slick and well produced; and if some of their own employees sit in the audience to make sure there's plenty of whopping and hollering – well that's just Silicon Valley for you.
But, while the iPhone X has deservedly hogged most of the headlines, some of the other announcements made in the presentation might have even farther reaching consequences. Here are the main takeaways that we found lurking beneath the surface.
AR is about to go stratospheric
We've been talking about the AR capabilities of the new iOS 11 software for some time now, and the answer to our blog post Can Apple Accelerate AR's Adoption? now seems to be a firm 'Yes!'. This is especially true when the new technologies of its ARKit are married with the new A11 Bionic processor found inside the iPhone 8 and iPhone X. Tech bloggers at the event were considerably impressed by some of the visuals on display. This will be Pokemon Go taken to the nth level.
Privacy and security are going individual
Much had been speculated in the run up to the event about a new form of sign in based on facial recognition. All this came true, as well as details of how it works. Called Face ID, it uses a clutch of sensors on the iPhone X to map 30,000 data points on your face and neural networks to process the data. These evolve with you so if you grow a beard, for example, the system learns that. Hopefully if you shave if off too.
There are still a few questions that will need to be answered about how reliably this works once the iPhone X is out in the wild — November 3 is the current ship date — but Apple says that while Touch ID has a 1 in 50,000 chance of a false match, Face ID's chance of error is 1 in a million.
The main implication here is that the old phrase about your face being your passport is being updated to your face being your password. Once this technology is repurposed to other, cheaper platforms, expect facial recognition unlocking to rapidly expand to fit ever niche. It's not just about security either: it's about devices that know who is using them at all times, which has some very interesting knock-on effects for the television industry, from audience measurement to the degree of individual personalization audiences expect from devices.
4K HDR is the new mainstream
Apple TV has been slipping in the marketplace for a while now, with a declining 15% share of the crucial US market. Confirmation that the fifth generation product will be 4K HDR capable is essentially just Cupertino playing catch up with the rest of the industry. The big news is content pricing.
Rumors that Apple has been playing hardball with the major US studios over the cost of 4K HDR content have been swirling all summer, and, with the exception of Disney which is largely going its own way and even launching its own SVOD service, it seems to have won out. 4K HDR content will be available on Apple TV at the same cost as HD. What's more, HD content already purchased by users will be automatically upgraded to 4K when it is available.
Mobile TV needs to be high quality
The picture quality on the iPhone X looks like it is going to be stunning. The screen is a 5.8-inch edge-to-edge HDR OLED unit with a 2436 x 1125 resolution, which Apple is referring to as Super Retina HD, and a density of 458 pixels per inch. That OLED screen looks like it supplies deeper blacks than Apple even managed with its iPS LCD technology, and the fast switching it provides is a huge benefit when it comes to deploying effective AR software.
It also means though that consumers are going to become used to very high quality pictures on their mobile displays and will be looking for providers, whether mobile networks or apps, to provide them.
Don't forget the iPhone 8
Pre-orders open for the iPhone X in October, with the phone available in November. Availability is probably going to be restricted for a while too as, even at $999 for the 64GB model and $1149 for the 256GB (there is no 128 in case you were wondering) Apple seems to have raised the bar enough with this that demand will be high.
It's not just about the X either, as the iPhone 8 and 8 Plus are priced at the more familiar cellphone pricepoints around the $699 mark later this month. The 8 is more iterative than revolutionary, but does feature that same six-core A11 processor and will certainly be the unit that drives forward the AR adoption.
It also records 4K video at up to 60fps and 1080 HD at up to 240fps. All of which makes Apple's adoption of HEVC all the more vital for the phone and the people that will use it.