MWC 2021 takes place in Barcelona next week. As the industry returns from Covid, what can visitors expect? Our MWC 2021 preview looks at the event.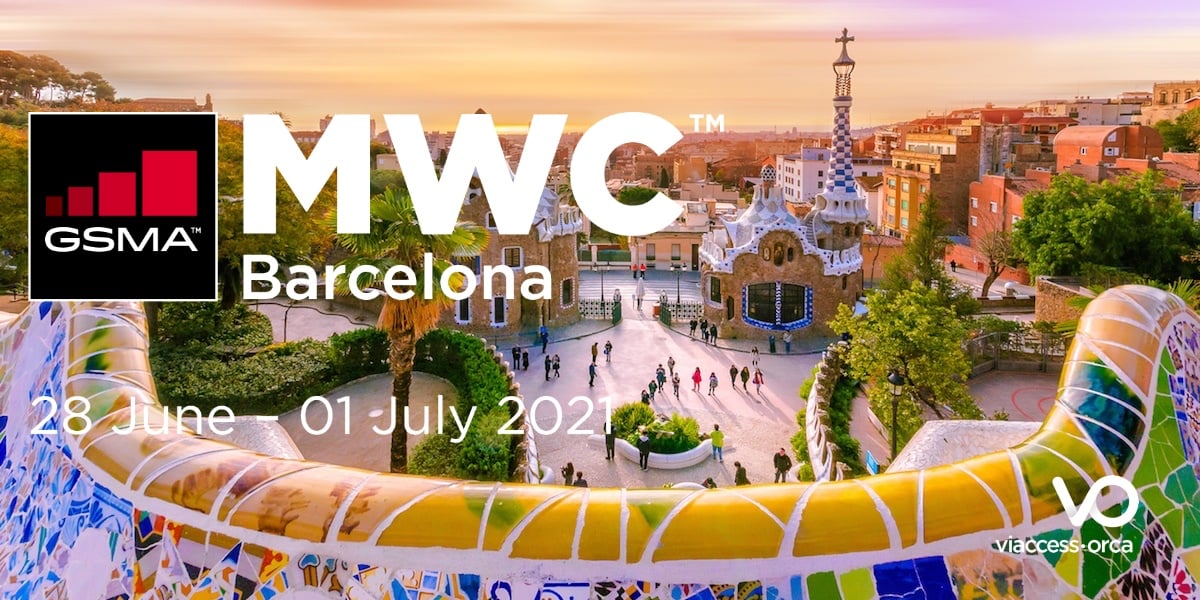 MWC 2020, the show previously known as Mobile World Congress, was one of the earliest tradeshow cancellations of the Covid-19 pandemic when it was cancelled on 12 February, 2020, just two weeks before it was about to open. It was also sadly one of the first indications to the world just how serious the pandemic was going to become, as big name company after big name company — the likes of Sony, LG and HMD Global — all pulled out of attending in the weeks leading up to that announcement.
Now, it's back. MWC 2021 opens its doors next week and runs from Monday 28 June to Thursday 1 July. But what can visitors expect? What are the trends, technologies, and new devices that will get those able to make the trip to Barcelona talking?
We have to talk about Covid
Covid is the elephant in the room. One of the main stories about MWC 2021 has to be the fact that it's going ahead in the first place. With other big European shows such as IFA and IBC either cancelling or moving later in the year, it's definitely a brave move on behalf of the organising GSMA (The Verge even refers to it waspishly as a 'superspreader event'). The organisers were initially hoping for between 40,000 and 50,000 attendees, but the Delta variant seems to have forced them to downscale their expectations to around 30,000 - just over a quarter of the usual number of visitors.
VO is going to be one of the companies there — indeed you can book an appointment to meet us here — along with the likes of Orange, AWS, Huawei, IBM, and many more. But it has to be said there are some big names who won't be. Google, Nokia, Ericsson, Sony, and Oracle have all pulled out of the show entirely, while Samsung and Lenovo have announced that they will only attend digitally. Even headline keynote speaker, this year Elon Musk, is down to only make a virtual appearance.
All that looks set to make the virtual show be a lively one, though at €399 it has to be said access isn't cheap. Physical passes, meanwhile, start at €699, and there are a whole host of Covid-secure measures in place — including mandatory uploaded negative Covid test results — approved in conjunction with the Catalan authorities to ensure visitors' health and safety.
Themes and trends
So, both in Barcelona and online, what are the main themes and trends that we can draw out from the mobile industry for 2021?
New devices
It's been a fairly good year for new devices already, with the Samsung Galaxy S21 range launching at a lower price than its predecessor and with 5G baked in, the OnePlus 9, the Xiaomi Mi 11, and the high-price (but equally high-specced) Oppo Find X3 Pro.
The key smartphones are still waiting in the wings, however. The Samsung Galaxy Z Fold 3 is likely to debut this summer and could be the device that finally converts the folding phone concept into mainstream sales. Apple meanwhile has one definite unit and one probable one lined up for the autumn in the shape of the iPhone 13 and the (rumoured) iPhone SE 3.
The iPhone 13 rumours point to higher refresh rate screens, as much as 120Hz, 1TB storage, in-screen fingerprint scanners, bigger batteries, and more capable cameras. The SE3, meanwhile, will follow the successful launch of the SE (2020) model last year, offering a similar chipset performance as the top range units but with a cut down set of features that see it duck in well below the sub $500 mark. It's an important model as Apple looks to bump up the number of units it ships to match the amount of revenue it makes from the iPhone alone (projected to be around $200bn next year).
The big MWC launch this year, however looks set to not take place at the show itself, as it involves Samsung. Google and Samsung announced a new smartwatch operating system earlier this year that merges their respective Wear OS and Tizen software platforms together. Android-based watches have so far unperformed in the market, and merging Google's software reach with Samsung's hardware expertise could be the ideal solution for both parties.
2. 5G & Video
The uptake for 5G is starting to accelerate as more networks get built out and more devices come on the market. Ericsson has forecast that 5G subscriber numbers could hit more than 580 million by the end of the year, putting the technology on track to become the most swiftly-adopted mobile generation to date. Indeed, at the current rate of 1 million new global subscribers a day, it will hit the 1 billion customer mark two years faster than 4G.
Ericsson also reckons that average data consumption per device is expected to grow from 10GB per month today to 35GB as part of the move to 5G. A lot of this is video, with estimates that as much as 82% of all internet traffic will be video by next year.
For the industry, the implications are complex: new networks have to be built with scale at their heart and also in a way that breaks the upwards trending energy curve. For operators the implications are actually fairly simple: more and more of their content is going to be accessed on mobile devices and via streaming apps than before. Making sure that side of the business is robust is therefore going to become ever-more critical as the rollout of networks and devices gathers pace. TV is going mobile and the speed of the change is accelerating.
3. 5G & New Use Cases
Another Ericsson survey also includes some interesting data about how 5G is changing the way consumers interact with their phones. Up to a fifth of 5G users are already reducing Wi-Fi use on their phones indoors because of the benefits of 5G connectivity, while they are also spending an average of two hours more on cloud gaming and one hour more on augmented reality apps per week compared with 4G users.
Happily, they are also willing to spend 20-30% more for 5G plans bundled with digital service use cases. However, Ericsson cautions against assuming that video streaming and other existing bundled services will be enough to differentiate services from 4G, and that for even faster uptake consumers will have to be offered something genuinely new and exciting.
4. Behind the scenes
With the high-profile device rollouts likely missing, there is a bit more room for some of the more under the radar topics to breath at this year's MWC. Discussions about the importance of the already-mentioned energy efficiency in 5G networks tend not to make headlines, but are crucial for the overall evolution of the industry. Same with the increased use of automation and AI, trends within spectrum such as the increasing rollout of ultrafast millimetre wave 5G, the rise of eSIM cards which are physically mounted on a device motherboard, and the move towards OpenRAN, billed by Nokia as "the final piece of the unbundling puzzle that enables mobile network operators to use equipment from multiple vendors and still ensure interoperability."
If all goes as planned, by throwing open key sections of the network to different, competing manufacturers, Open RAN is likely to further speed up the progress of the 5G build out, as well as ease continuing US fears over Chinese dominance in the arena of 5G network equipment provision. Indeed, amidst a flurry of announcements in the past week, Indian giant Tata announced that it has developed and is marketing an Open-RAN 5G stack, DISH and Dell have plans for a new cloud-native, Open RAN-based 5G network, and Samsung is being tapped by Vodafone for an O-RAN network in the UK.
MWC 2021: back to business?
There is, in other words, a lot going on. MWC 2021 is running under the slogan 'Back to business, back in Barcelona, back together' and one of its key sessions is an Opening Ceremony that takes a leap four years into the future. Its synopsis highlights the uncertainty of the past 18 months, from the pandemic to social unrest, and then promises to explore how uncertain times such as these can lead to exponential technological growth.
It will be interesting to see, in the four year time period covered by the session, how much of a part MWC 2021 will be thought to have played a key part in that growth.