Industry insights: Netflix comfortably beat subscriber expectations, while password sharing crackdowns look to be promising.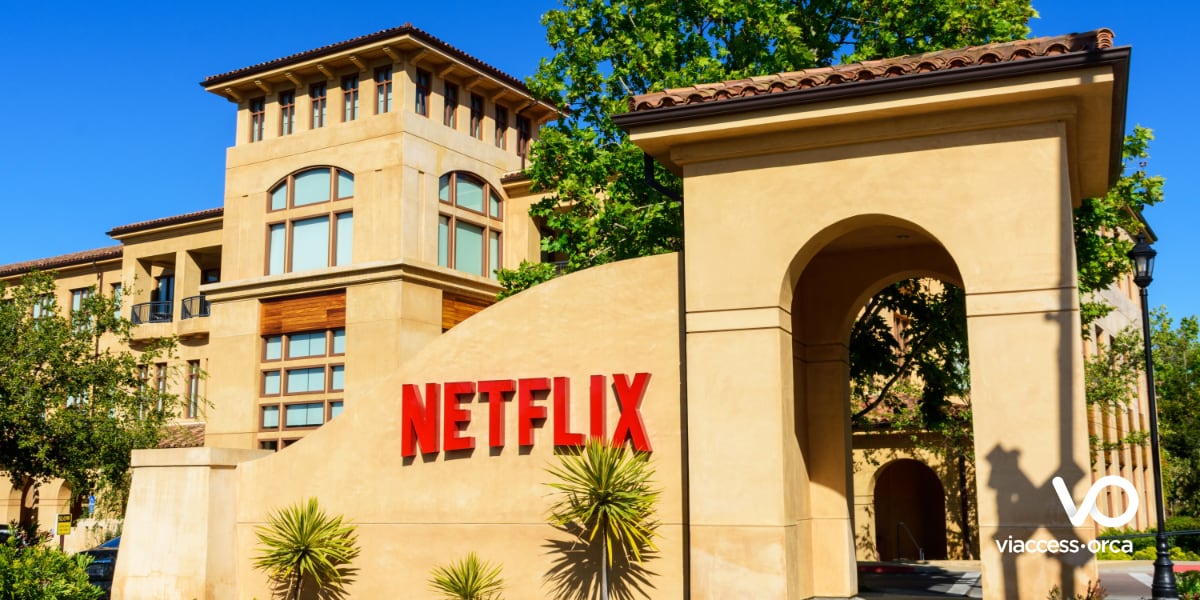 Netflix beats revenue and subscriber expectations
While a lot of the headlines surrounding Netflix's earnings call concentrated on the departure of CEO, Reed Hastings, to the role of executive chairman, the data from the streamer's Q4 2022 period comfortably exceeded expectations.
"Q4'22 revenue, operating profit and membership growth exceeded our forecast," said the company at the start of a statement, and the numbers backed that up.
The company added 7.66 million global paid subscribers, with the lion's share of them coming from international markets, beating its own forecast of 4.5 million. It attributes this to both strong acquisition and retention, driven by a successful Q4 content slate featuring some high profile hits like Wednesday, Harry & Megan, and Glass Onion: A Knives Out Mystery.
Breaking those numbers down, EMEA added 3.19 million net subscribers, while Latin America contributed 1.76 million and APAC brought in 1.79 million paid users. North America added 909,000 paid subscribers domestically (U.S. and Canada) – its best showing in the market of the year.
The result was that Netflix ended 2022 with around 231 million global paid subscribers (74.2 million in the US and Canada), up 4% year on year.
Revenue was also up, though growth has slowed. In Q4 the company pulled in $7.85 billion, reflecting 1.9% growth year on year (by comparison, Q4 2021 showed 16% growth). Revenue growth slowed in each quarter of 2022 but Netflix is bullish about 2023, reckoning it will be up to 4% at the start of the current year.
While it had forecast 4.4m viewers on its AVOD plan by the end of the year, it actually declined to release specific figures for this and looks to be rowing back slightly on that projection. Here's the complete paragraph on what it says regarding the initiative.
"While it's still early days for ads and we have lots to do (in particular better targeting and measurement), we are pleased with our progress to date across every dimension: member experience, value to advertisers, and incremental contribution to our business. Engagement, which is consistent with members on comparable ad-free plans, is better than what we had expected and we believe the lower price point is driving incremental membership growth. Also, as expected, we've seen very little switching from other plans. Overall the reaction to this launch from both consumers and advertisers has confirmed our belief that our ad-supported plan has strong unit economics (at minimum, in-line with or better than the comparable ad-free plan) and will generate incremental revenue and profit, though the impact on 2023 will be modest given that this will build slowly over time."
Lastly, it is going to ramp up its efforts to tackle password sharing as the year goes on. It reckons that over 100 million households are currently sharing passwords, and the paid sharing scheme that it developed and refined in the LATAM market is heading worldwide as the year progresses.
"From our experience in Latin America, we expect some cancel reaction in each market when we roll out paid sharing, which impacts near term member growth," the company says. "But as borrower households begin to activate their own standalone accounts and extra member accounts are added, we expect to see improved overall revenue, which is our goal with all plan and pricing changes."
Password crackdown may boost SVOD revenues
Sticking with the topic of password sharing, Horowitz's State of OTA 2022 recently report found that seven out of 10 Netflix users who password share would be willing to pay full price for the service if they could no longer share access.
That's the good news. The less good is that the report confirms the belief that SVOD users are increasingly sharing passwords in order to offset costs and maintain their existing portfolio of services in the face of growing inflation. Surveying TV viewers as a whole in the US, 18% share access to Netflix while 42% pay for the service themselves. Meanwhile 15% share access to Prime Video with 44% paying for the service themselves. This all translates to about one in three Netflix users and one in four Amazon Prime Video users sharing access to their services (and the numbers are similar among users of other popular services such as Hulu, Disney+ and Paramount+).
There are a couple of interesting trends that can be pulled out of the data too. First the more niche a service the more likely that viewers will share passwords (the same numbers for Showtime Now are a much higher 60%, BritBox 51%, and Starz 47%). This seems to be matched with a correlation to perception in value too; the more valuable the service is perceived to be, the less likely it is that consumers will share their passwords. Netflix and Amazon have an 'it's excellent value' percentage in the 80% vicinity, Showtime Now only achieves 63% and BritBox 60%.
The upshot of all that? If you're cracking down on password sharing make sure it's for a service that people really want to invest their monthly income in.