Industry insights: With the further rollout of the AV1 codec and the introduction of games, Netflix just keeps on innovating. Elsewhere, SVOD numbers rise and emotional decisions regarding streamers are quantified.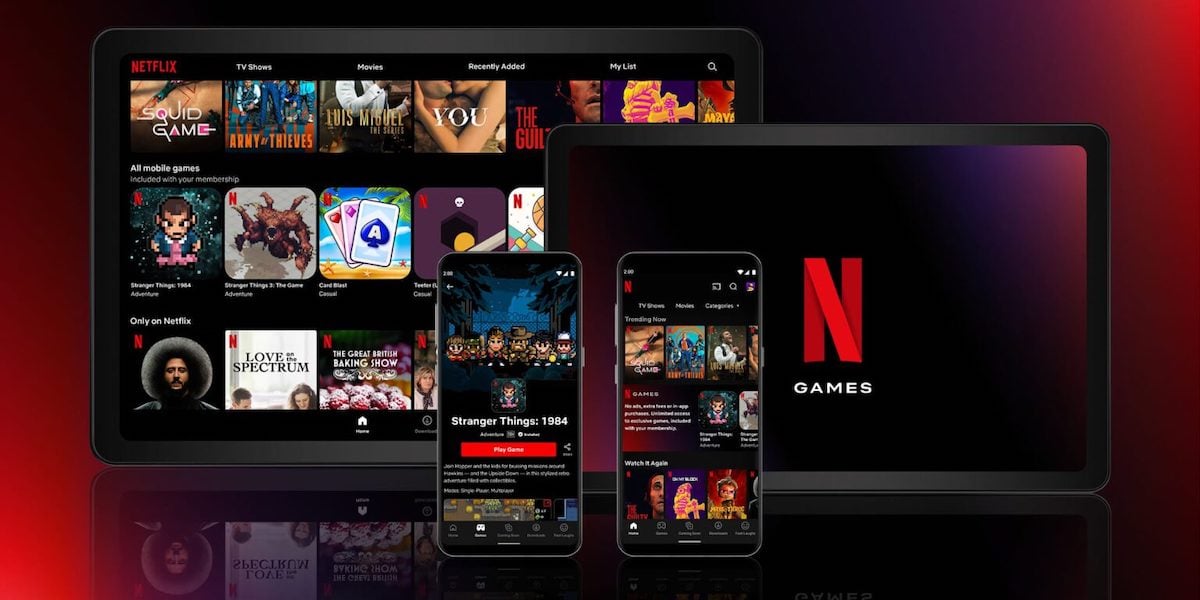 Netflix pushes the tech envelope with AV1 codec and games
Nearly two years after Netflix started streaming to its Android mobile app using the AV1 codec, the SVOD giant has made the pivot to start using AV1 for its television customers.
AV1 is, of course, the first high-efficiency codec with a royalty free license available from the Alliance of Open Media. Its spec was first published in 2018 and Netflix has been one of the companies driving its development forward the hardest.
The reason for the delay is simple; software implementations of new codecs such as found in the mobile ecosystem tend to be deployed fairly rapidly, whereas the hardware ones that TV sets rely on tend to take longer
AV1 is intended as a bit of a Swiss army knife for encoding and targets a huge range of applications with an equally impressive range of tools. Netflix lists narrowing down exactly the best encoding recipe from all the possibilities as one of the main challenges it faced, alongside working with TV vendors to guarantee smooth playback via their inbuilt decoders, rolling the solution out at the sort of scale that Netflix operates at, and monitoring to ensure a high QoE.
The delay looks to have been worth it, however, with Netflix reporting higher quality pictures with less rebuffering. As higher compression efficiency leads to lower bandwidth demands, 5% more 4K videos reached their actual 4K target resolution, dips in quality fell 38%, and there was a 2% reduction in play delay.
The initial launch included AV1-capable TVs and those connected to a PS4 PRO. HDR capability is next on the list.
The company has also rolled out its first five gaming titles: Made available initially on Android and then swiftly on OS, the launch portfolio of five games are available free to subscribers with only two being directly tied to an existing Netflix property (Stranger Things) and the others being standalone titles.
Netflix co-CEO Reed Hastings has said games and merchandise are going to be supporting elements rather than profit pools in the future. "We're a one-product company with a bunch of supporting elements that help that product be an incredible satisfaction for consumers and a monetizing engine for investors," he said on an earning call.
The emotional drivers of SVOD
[Rapid TV News]
Some fascinating research into an undervalued aspect of consumer choice when it comes to selecting SVOD comes from The Family Room. The consumer intelligence firm conducted a survey of 1400 parents of 2-12 year-old children to try and ascertain the key emotional triggers for SVOD usage.
This, the firm reckons, is a new dimension. We know how consumers make financial choices, we know what content drives them to different services, but how emotion affects them is at the moment a closed book. And the company reasons that opening that book can help services drive adoption.
For example, younger Gen Z parents were found to look for SVOD platforms that reassure their children, whereas older Millennial parents seek SVOD platforms that comfort themselves directly. The study shows that every streamer had a set of emotional perceptions that triggered the selection of different services. Parents turned to Netflix for family connection, but turned to Amazon Prime for relaxation, and YouTube Premium for what the researchers referred to as 'their own self-care'.
"All of these platforms in our study have excellent kid and family shows, but when it comes to the emotional connections families have with them, they may as well be from different planets," said The Family Room CEO George Carey. "Understanding and leveraging these unique assets will mean the difference between subscriber growth or subscriber loss."
Subscriber gains and losses
A mixed bag for the SVOD giants when it comes to subscriber numbers from the last quarter.
Netflix beat both its own subscriber growth estimates and the Wall Street consensus in a Q3 that seems to have been bolstered by a strong slate of content as the various Covid production delays start to sort themselves out.
The streamer added approximately 4.4 million new paid streaming memberships—driven almost entirely by growth in Asia, Europe and Middle East markets — beating its own forecast of 3.5 million and analysts' expectations of 3.7 million. It ended the quarter with approximately 213.5 million paid subscribers and is forecasting another 8.5 million additions for the fourth quarter.
Disney+ meanwhile had its slowest quarter since launch, gaining 'only' 2.1 million new customers and taking its tally to 118.1 million. This undershot Wall St by a huge margin, with analysts expecting 10 million new adds, and the company's share price was suitably punished in the aftermath of the results, dropping 8%. The company had warned of headwinds recently, and it seems that it wasn't wrong.
Overall, Disney reported 179 million total subscriptions across Disney Plus, ESPN Plus and Hulu, up from 174.9 million in the previous quarter. It will be hoping that the recent Disney+ Day on Nov 12 with its slate of new premiers, trailers, and first looks, not to mention a $1.99 for the first month offer to new and returning customers, will help boost those figures in Q4.