Industry insight: The underlying health of SVOD is highlighted in recent research, while Peacock performs strongly on launch and could we be seeing the resurgence of VR?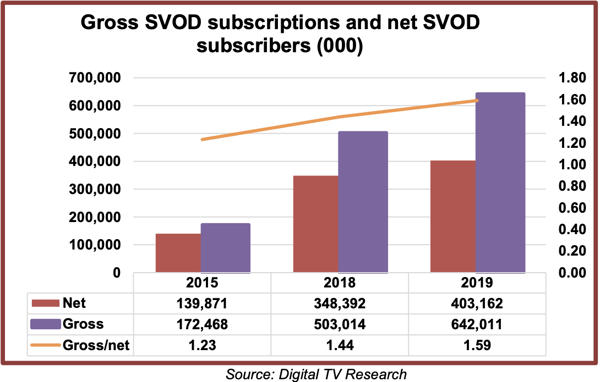 While it has been a booming year for SVOD and all OTT services in blunt terms of gaining subscriber numbers, analysis from Digital TV Research actually shows that the industry was performing well before the pandemic took hold. This gives room for optimism that underlying growth will help insulate the market from any post Covid downturn.
Simon Murray, Principal Analyst at Digital TV Research, said: "The number of gross SVOD subscriptions increased by 139 million in 2019 to 642 million – having grown by a similar amount in 2018."
The number of net subscribers grew less rapidly, by 16% and 55 million to a total of 403 million. This shows that stacking of services is on the rise, up to 1.59 services per subscriber in 2019 from 1.44 in 2018. You would expect that when the figures from 2020 are subject to the same analysis, they will show an even greater number.
Another couple of key points from the data:
The US took back its position as the subs leader from China
China and the US together make up 63% of the global total
Ten countries have over 10 million SVOD subscriptions
The same ten countries account for 84% of the global market
Peacock takes off while Sky weathers the storm [

Rapid TV News

,

Comcast

]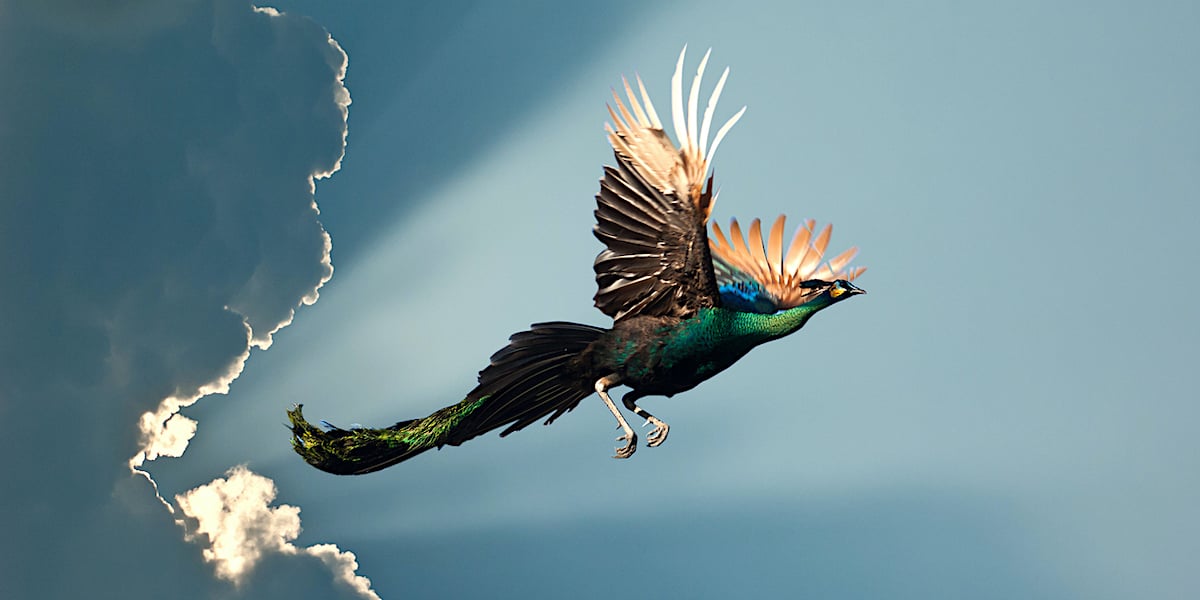 Comcast's much-anticipated AVOD service, Peacock, launched on 15 July and followed the script of big recent SVOD launches by piling on an impressive amount of subscribers in a relatively short space of time.
The service soft-launched to parent company Comcast subscribers in April, but was only rolled out nationally in the US in the past couple of weeks. In that time its managed to gather in 10 million sign-ups and, according to Rapid TV News, Comcast reports that "both use and engagement times are up at the high end of expectations."
For an analysis of how the numbers divide between the totally free streaming service, Peacock Free, the ad-supported $4.99 Peacock Premium, and the ad-free $9.99 version, we will have to wait till later in the year. Likewise we will have to see how the free trials and promo offers all unravel. But it does show the importance to broadcasters of having an AVOD strategy as it was the undoubted highlight in a string of difficult, Covid-19 related results for the company.
It is however innovating strongly to maintain momentum. NBCUniversal recently announced a deal with AMC Theatres in the US that allows Universal to release titles across PVOD platforms after a 17-day exclusive theatrical window; a truncated timeframe that would once have been unthinkable.
And while ad revenues at Comcact-owned Sky have taken an understandably big hit, the broadcaster's flexible attitude to allowing sports subscribers to simply pause their subs helped it keep 95% of them onboard and an impressive 99% of its total customers too. The hope will be that as sport swings back, with full programs kicking off in the next few months and socially distanced production models fully tested, advertisers will want to chase the audience too.
Virtual Reality gets pandemic boost [
IBC365

,

The Verge

]

There are increasing signs that the Virtual Reality sector is returning to growth again, with interest ramping up as many people cotton on to the fact that it is pretty much the perfect technology for these quarantined times.

We have made our own announcements in the field recently too, showcasing our ability to transmit 8K video for VR purposes over 5G, as being currently used by PCCW Media in Hong Kong. That's going to provide a huge leap into increasingly realistic virtual worlds, but as IBC365 reports, there is a lot going on everywhere else too.

"Four or five years ago, everybody thought it wouldn't take long for headsets to be in people's homes, but it never happened. This might be the moment the industry has been waiting for," it quotes Myriam Archard, chief of new media partnerships at Montreal VR exhibition gallery Phi Centre, as saying.

Indeed, stymied by high prices and poor quality, VR headset growth never really managed to get going. Research firm Omdia reckons though that headset sales will ramp from 13.1 million in 2019 to 55.5 million in 2024, and that doesn't even take into account the potential boost from the pandemic. Nor that several of the really big tech companies, Facebook and Apple among them, will have VR/AR products hitting the market in the next year or so (Facebook Horizon is still listed as coming to Oculus Quest and the Rift Platform in 2020).

5G is going to be significant over the next few years too. Not only will it dramatically improve the user experience by allowing for untethered experiences at high quality, as demonstrated with our technology, but it also gives reasons for telcos to enter the market. The big mobile companies are always looking for ways to sell more data packages, and VR might well be the motherload in that regard.

Even Magic Leap has a new CEO and more — yes, more — funding. The new woman in charge is Peggy Johnson, who has joined from Microsoft where she was executive vice president of business development as well as the head of its venture capital fund M12. Microsoft, of course, is one of the main success stories to date in the VR arena with its business-focussed HoloLens. Maybe this time round it, and the rest of the VR industry, really means business.