Coming out of last week's Mip TV conference, one thing was very clear: there are a lot of very conflicted, confused, and even a little nervous traditional TV executives out there who trying to navigate the changes in their business and plot a course for their own future success. While we've seen the content distribution business grow and expand dramatically over the years, never has there been such a rapid shift in not only the way content is distributed, but also in the way it is produced, acquired, measured and monetized.
This coming June, Viaccess-Orca's fifth annual TV Leaders Summit (TVLS) will address some of the key challenges and opportunities facing television executives today. The sessions will delve into such subjects as using big data to gauge audience demand for content, new ways of addressing piracy and security across multiple platforms, opportunities for niche SVOD services, how networks and producers are forging new and innovative partnerships, and more. TVLS speakers will include leading traditional and digital television executives, content producers, analysts, researchers and data scientists.
This year, TVLS will be moderated by global content distribution expert Bruce Tuchman, who has spent the past two decades shepherding such notable channel brands as AMC, Sundance, Nickelodeon and MGM around the world. In advance of the Summit, I asked Bruce about his impressions of the current TV landscape and what he's learned in the past year since embarking on his own entrepreneurial path as an investor and advisor in digital media ventures. What follows is excerpted from our recent conversation at the world's largest content market.
Patricia: There's no doubt that the business has taken a dramatic turn just within the last couple of years. Should traditional media executives here be nervous?
Bruce: We've been seeing this meteor coming in for a while and now it's crashed! Companies that don't have a sincere and deep set of plans for transforming during this time of major-league disruption are going to be left behind. And the same goes for those of us who have been in traditional media for years. The same skill set has allowed us to run media companies for a long time, but now a whole new tool kit is needed. It's like throwing someone who only knows how to drive a bicycle behind the wheel of a Formula One automobile. The instrument panel is so different and complicated, not to mention the ride.
Yes, there's a nervousness, because if you don't know how to operate in the New World, you will not be employed. But that said, as in any time of disruption, fear and complacency will result in your being left behind, while stepping up, not being afraid of learning some new tricks, and getting excited about the opportunities could reinvigorate a lot of careers of some very smart people.
PF: Has that happened for you? After years in traditional linear TV, you left it behind to pursue a more entrepreneurial path. Was there a moment inspired you to make that move?
BT: Well I've been lucky to have a leadership position with a lot of these brands for years, which gave me a vantage point and a platform to dig into all the new media that has come our way. However, the confines of a traditional linear business will only stretch so far.
While I was at AMC Networks, I got very inspired by what iflx was doing. Netflix was disrupting everything and then here comes iflix disrupting Netflix! I felt they really outsmarted Netflix in the markets in which they compete. They had a better, more flexible model, and they were so much better for consumers because they were priced more competitively, distributed more creatively, and more responsive to consumers' needs.
I started getting to know them very well while at AMC Networks and I have been working with them as a senior advisor. As much as thought my experience in global content distribution could be of help to them, I've also learned a tremendous amount from them. And I wasn't alone in seeing their potential. They have attracted a substantial amount of funding.
There's never been more capital, technological innovation and great ideas to get things going than there is now, and it's going to constantly evolve. That's what I thought was very cool about iflix and got me thinking about this whole business. I thought the distribution model is really changing on a fundamental level and the system, as well as people like me, need to re-calibrate. The only way to really know it and understand it is to work with these companies who are doing it right. I'm very excited about all the changes and opportunities today.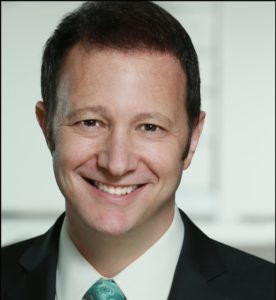 PF: This isn't the first time you've had to adapt to market disruption, of course. Can you compare what's happening to the content distribution business today to what you experienced in the early days of cable?
BT: It feels exactly like those early days of cable. Going into a place that's never even had OTT delivery in any significant way before, you have no idea whether people are going to want it. And because there's a large upfront investment, you're taking a big gamble on it. And like the early days of cable, you wonder if anyone's going to sign up. But the most exciting, and a little scary, thing is this is a completely different medium.
When broadcast shifted to cable, it was the still the same idea. When cable was just being introduced, people were used to watching linear TV and were hungry for much more content and variety. Now, there's a marked change in the way people watch. When I was a young kid we just had four channels, but for young people today, they need to have multiple things happening at the same time, which is precisely the opposite of linear. The world is moving in this direction and we can be a part of it or not. But it's happening and it's happening soon. It's an overwhelming sea change.
PF: What are some of the opportunities you see in this new distribution landscape?
BT: I've been looking very closely at the niche SVOD space. For me, that's the future. I think that's going to be much bigger than these generalist players. It's only been around for a few years, but year by year it has just exploded. There are now hundreds, if not thousands of these niche, attractively priced apps that focus on a genre or demographic. And it's just going to get bigger. There's a precedent for this. Look at the world of apps. How many apps do people have? Some say it's too many, but people do want apps and they'll get rid of apps they don't want anymore and get new apps. People are used to apps that cater to really niche preferences and tastes.
To find out more about what Bruce articulates about SVOD services, click here.



If you look at every media disruption and every disruption of technology, it always starts the same way. There are a few generalists who emerge. TV started with general channels. As it expanded into cable, we saw more channels catering to specific interests. Up until 3 or 4 years ago, TV channels were at their highest valuation. There were something like 400 channels and the most valuable of them were probably the most niche – the ones that had most successfully and passionately embraced a niche – Discovery, Nickelodeon…channels like that. I have no doubt this will happen in SVOD too, particularly because it's a far more flexible technology. You can change exactly what you're doing overnight with a tweak to the app, but with a cable box. Apps and OTT are inherently flexible. As a result, I think it's going to be constantly changing, disrupting, and evolving into more and more specialized niche services.
PF: Are there niche SVOD services out there that you'd say are really getting it right?
BT: I think right now people are trying everything and anything, but there are signs of genius. WWE is doing great and so is Crunchyroll. They have two million and one million subscribers, respectively, and charge $5 or $10 dollars a month so their businesses are scaling very well. There's going to be a lot of value for those who do niches right.
PF: I remember a time when cable maybe got a little too niche…remember black belt TV and the puppy channel? What niches do you think will emerge winners and is there a good benchmark for success?
BT: There's no magic to it. If you look back in time, the same niches emerged in television – sports, movies, drama, comedy, kids… The challenge is some of these niches people are used to getting for free on the internet. But I think if you find a big enough cohort, you then need to crush the content category. For example, with Crunchyroll, they have a lot of the best anime from Japan so if you love anime, you're going to be largely satisfied because it's not just one or two stand-out series. There are so many great things that they really dominate the category. And that's the difference with linear TV. Niche linear TV has never been about completely crushing a category. It's been about touching a category, but you're not going to see all the content that's relevant for that niche.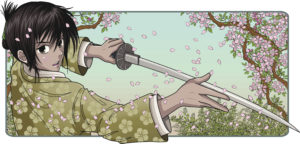 To succeed, you really need to have a readily identifiable and valuable demographic that's big enough to support a subscriber base that you can sell to. You can't be so micro that you don't get to a critical mass of subscribers. But on the other hand, services that are sneaking past a few hundred thousand paid subscribers are now on the brink of profitability.
PF: What are some of the ways you've been transitioning to this new non-linear world?
BT: I just try to insert myself into all these areas that interest me – advertising, production, distribution, data -- and get some deep understanding of each before investing. One of my first forays after leaving AMC Networks was to become involved with Parrot Analytics. I'm an investor and Board member. I'm so excited about what Parrot does in the field of audience measurement because everybody gets it: panels don't work anymore. This technology is so disruptive and is changing how we buy and sell content. I got an initial understanding of it when I was on the linear side, but I knew instantly it was game changing.
Once you dive in and learn how they develop and employ the technology, it's not only self-evident how it's going to impact the value chain, it's also not that difficult to understand. People are more afraid of so-called 'big data' than they should be. At the end of the day, the algorithms and data are meant to simplify choices and it takes a lot of stress out of the equation. In reality, the new world is a lot easier than the old world, and that's exactly the point of the technology.
I'm also interested in production and how this new world is changing the way we approach it. One constant is that people are always going to want great content, but there are now so many avenues to get it to viewers. It may be self-distribution in one market, theatrical in another, and SVOD in still another. It's fascinating and challenging to lay out the array of options and put all the pieces together to try and achieve profitability.
PF: Any words of advice for colleagues who want to better prepare themselves for this New World of television?
BT: Don't allow yourself to be paralyzed by what you don't know. Look at the companies and individuals who are really leading the charge into the future. You can learn a lot by observing and talking to people. We'll have an opportunity to do just that at the TV Leaders Summit this June in Paris. That's why I'm delighted that Viaccess-Orca asked me to host. I'm sure the conversation and data presented there will be eye opening and truly inspiring for all of us.