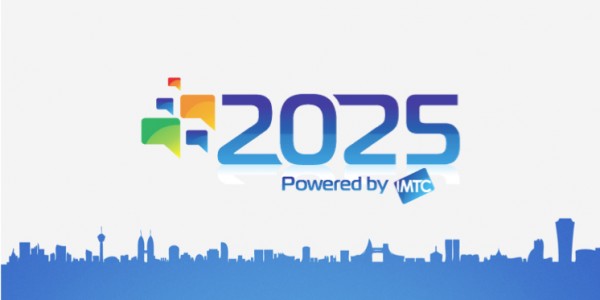 There's really no question about the immense transformation the living room is undergoing these days, and together with that transformation there is also a shift in the expectations consumers have of their own private living rooms.
Consumers are starting to demand the same experiences they have online, in 
their TV's - this means that the user experience in a television screen has to
 undergo a radical shift. People however have little faith that radical things will
 happen. When asked, they usually expect just to have more channels and perhaps also
 a bigger screen size. Consumers don't usually realize that they can expect better things to happen.
When you probe deeper into wants and expectations, people start to understand that they want a better user experience and enhanced ease of use. Consumers today see the TV being left behind in terms of its interactivity compared to other smart devices in their lives. They see the gap between their own personal smart devices and the flat, linear, functionally limited big screen on the other hand. They want choice, ease of use, experiences, apps, games, online video, long tail content etc. The TV transformation hasn't really happened yet, but it's following in the footsteps of the smartphone trends, and becoming yet another "window" for users to experience their online presence as well as the infinite choices of the cloud.
Another expectation from users is also to be able to work seamlessly and holistically with all the devices in their house, essentially turning their entire house into a "smart living room". This means greater reliability from devices is expected - consumers expect seamless functionality from all their equipment.
Looking into the future, we also see a shift in the platforms used for content
consumption. Essentially, the
future content consumption platform is actually the Cloud
 itself. The Cloud is not 
associated with any device
 so consumers will be able
 to get consistent, high-
quality, 3D, interactive, 
super HD on any screen at
 any point. Separation of
 devices will become archaic - all
 devices will give us access to the Cloud, and each device will need to offer rich interaction capabilities. The future platform of content consumption is in reality a ubiquitous storage container which any kind of device can access.
This shift in user behavior and working habits also means an immense shift in the playing field for the content creators themselves. A lot of the resources in this industry are held by the Networks - owners of popular TV series. We're talking about a lot of money and a lot of power, and consumers today are enjoying a lot of content produced by the networks.
Content service providers who don't open up their walled gardens to content like TED will face a big problem. The ball is in their hands and they will decide if they win or lose. Unless again there's a big shift in consumer behavior - such as YouTube content suddenly becoming premium content, meaning its ultimate integration into the walled gardens.
When we look at what else is going to change in the coming years, one of the obvious places to look is the technology which enables us to access entertainment. And examining this even more closely brings up the subject of user experience, which is changing as we speak and will continue to be the dominant force in the living room.
Undeniably, the remote control is going to disappear in some way or another. This expectation is in direct correlation to what's happening today in content consumption transformation in the form of our Electronic Program Guides (EPG), which are slowly being replaced with personalized home screens and smarter ways to get relevant content in front of each user, based on their preferences and behavior.
And if you take the combination of throwing away the remote and adding personalization and a whole new user experience, you get a completely different living room. Our children will definitely use technology in a different way than we do.
In 95% of the time, when children today open the television, they do not go to their linear TV channels, so the change has already started. When we look at the richness Internet offers today, there's a real gap in the way we discover content on the Internet and on the TV.
This text was originally published in "2025", an interactive book from IMTCthat analyzes howtechnology will impact our lives in the year 2025.
Click here to download the entire Book free of charge.