From the TV sets of the future to the continued importance of content, these were our top takeaways from CES 2020.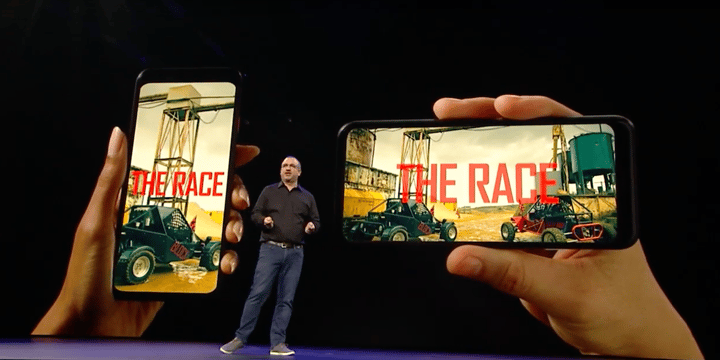 This year's CES 2020 saw a pivot back from the ready to go products on the show floor of 2019 and back into the more conceptual pieces. And if that makes it sound like an art show, then that's sometimes what CES can seem like; full of expensive one-off products that are not particularly relevant to the consumer at large.

But away from the rolling ball robots, the AI-driven Fridge Wars, and one-off concept cars that ranged from the relatively pragmatic (Sony) to the impressively outlandish (Mercedes' Avatar-themed car, accompanied by James Cameron), there was some interesting material on display and news to be found. And a fair bit of it involved streaming and the future of television.
The TV of the future
First off, the television sets. CES has become the traditional space where every year manufacturers compete with their latest concepts and technologies. Some of these are quite outlandish and won't see the light of day, if at all, for several years to come; but there was also some definite relevant trends to pick out that will shape TV sales as the year unfolds.
At the concept end, LG, had a rollable TV that descended from the ceiling this year like a projector screen. It's not the first rollable the company has shown, last year it showcased rollable TVs that unfurled upwards from a box that also doubled as a soundbar, but nothing has come to the market as yet.
Samsung was showcasing its Sero concept, a television that will rotate through 90 degrees to show video captured in vertical mode. Vertical video is rather a divisive topic but, given the popularity of it in social media, it is not something that is going to go away. Indeed, last autumn German broadcaster DFL even captured an entire soccer match in the format, rotating cameras and monitors for the Outside Broadcast through 90 degrees to ensure the best possible end product.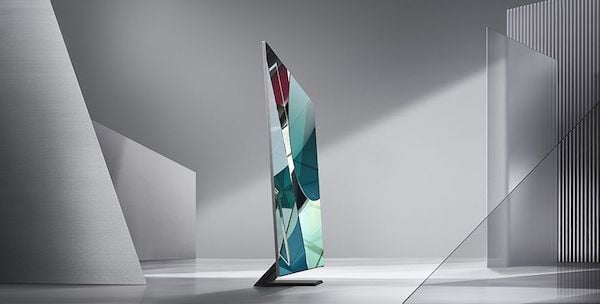 8K was also strongly in evidence, with a range of new models available from the likes of LG, Samsung, and Sony. Perhaps the most intriguing set though was the Samsung 8K Q950, which features an absolutely tiny bezel of 2.3mm and is only 15mm thick itself. All in all, 99% of its front surface is used for picture display; the sort of technology that the main living room set is going to need if it's going to remain the pre-eminent space for viewing.
A 4K version would be undoubtedly popular and, as The Verge points out in its excellent analysis, there is a definite trickle down from the high-end to the mid-range underway. These are the main trends:
OLED - Screens are inching towards mass market pricing and the psychologically important $1000 mark. 4K OLED screens are also starting to become slowly available in sub 55-in sizes, widening up their appeal.
HDMI 2.1 - The HDMI 2.1 standard is being increasingly supported. This will help standardise formats — 4K at 120Hz at the high-end — and also introduce some interesting new features such as variable refresh rates (which will be popular with gamers).
A pragmatic future? For all the column inches the rollers, rotators, and other wonderful sets take up, the TV as a flat, static panel seems still to be the favoured option by consumers and the one that the manufacturers actually put into mass production. Even technologies such as microLED were less in evidence this year. The near future remains 4K HDR LCD, with OLED gaining ground.
C for Content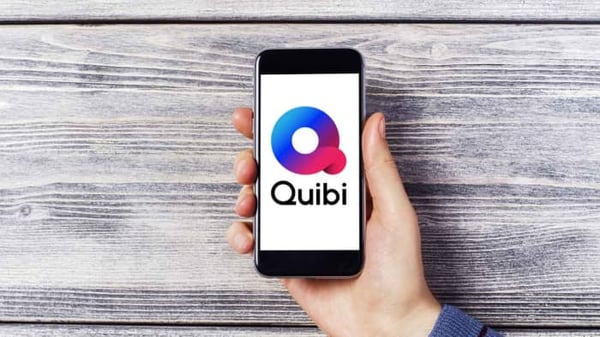 As to what people will watch on those sets, TiVo released its $69.99 TiVo Stream 4K; an HDMI dongle designed to compete with products like the Fire TV, Chromecast, or Roku Streaming Stick, leaning on a partnership with Sling TV to provide OTT TV service and DVR functionality. At the same time it confirmed that its previously announced Roku and Apple TV apps are now 'in limbo'.
It was also interesting to see Spotify announce that it was going to use its user data to implement targeted advertising inside its podcasts. According to the company over a third of all Americans listen to podcasts and the shift in consumption from downloading via RSS feeds to streaming podcasts opens up the doorway to its new Streaming Ad Insertion technology. Initially it will be with its own podcasts, but may expand to others as it becomes a genuine streaming platform (and it hosts over 500,000 of them). It will be one to watch. We've written before about the effectiveness of targeted ads, but Spotify's rollout could place them on the wish list for more people than ever before.
And then there was Quibi. After months of build up, the short form video company — Quibi is short for 'quick bites' — helmed by Chief Executive, Meg Whitman, and founder, Jeffrey Katzenberg, officially announced at CES 2020 that it would launch in April. The idea is that it will offer short form videos of between 4 to 10 minutes on a wide range of topics from serialised shows to news reports to episodic, chapter-based movies and series. Monthly costs will be $4.99 a month for the ad-supported version, or $7.99 for ad-free.
Everything about Quibi tends to generate headlines. It has raised $1.4 billion in start-up capital — yes, $1.4 billion; it is being run by two extremely prominent business people (Whitman was CEO of HP and eBay, Katzenberg is the former boss of Walt Disney Studios and founder of DreamWorks); it features an entire Hollywood red carpet's worth of A-list directors and acting talent amongst is contributors; it is promising its premium videos, dubbed 'Lighthouses', will have production values in the $100,000 per minute range; and it reckons it will debut 8,500 episodes in its first year and offer 3 hours of fresh content a day.
Even the "daily essentials" news programming will cost somewhere between $5,000 and $10,000 per minute to produce.
The app's signature technology, Turnstyle, betrays the market Quibi is targeting. Every show and ad is going to be filmed and edited in both portrait and landscape mode, with users able to flip seamlessly between them on their mobile phones and get new perspectives on the on-screen content. In other words, this is very much a mobile-first operation, and you can see the company's CTO, Rob Post, explain the technology behind Turnstyle at the Quibi CES keynote.
Of course, Verizon tried this with Go90 and that shut down in July 2018 after a little under three underwhelming years in business. The bet on Quibi is a large one — Whitman expects it to take between two to 10 years to see a return — but it's also one that feels like it is occurring at perhaps the right time. Mobile viewing is steadily rising — up to 80 minutes a day now — and, by concentrating on short form video on portable devices, Quibi is probably differentiating itself enough not to be competing head to head with Netflix. One analyst suggests it will pick up 8 million subscribers by the end of 2020.
It also has one other thing going for it; data. Speaking to The Verge Whitman says that up until launch on April 6 it runs on instinct, judgement, and experience. "On April 7th, the day after we launch, it's all about the data," she says.
"We've designed the production and creative enterprise to turn on a dime," added Katzenberg. "Believe me, in 60 days, we will be able to turn our creative enterprise to what's working."
And those are probably wise words for anyone thinking of launching any video enterprise, short form or long form.