Industry insight: Disney+ adds social TV features while Generation Z pivots towards increased mobile-first viewing.
Disney+ getting active with social television [

Deadline

, CNN]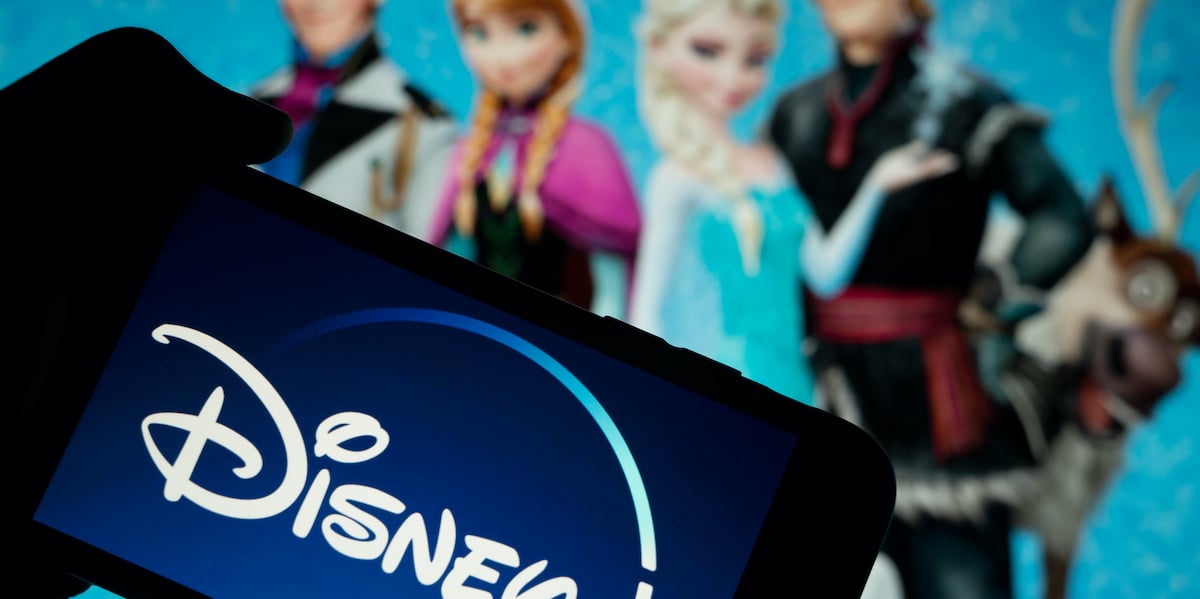 The growing importance of leveraging audiences' social media profiles for broadcasters and operators has been nicely illustrated by Disney+ which has added a new sharing capability on its mobile apps that lets users share content via messenger apps or on social platforms.
"Subscribers can tap a new "share" button found on the Disney+ title's Details page, select the preferred medium and who they want to share with," explains Deadline. "The share button will compose a pre-populated message to accompany the share, but subscribers can overwrite it with a personal message. Recipients can click on the shared link to go straight to the Disney+ title, and if already a subscriber, start watching."
It's a neat trick and builds on the Groupwatch feature that it added a month ago, that allows up to seven people to watch content together and share reactions in real-time via synced playback across web, mobile, connected TV devices and Smart TV. Interaction is so far limited to using emojis or pausing the title (presumably to communicate by a third party platform or messenger service), but chat is slated to become a part of the feature later on.
So far as it approaches its first birthday and continues its global rollout, Disney had around 60.5 million global subs, already hitting the low end of the 60-90 million figure it was forecasting it would have by 2024.
Mobile video consumption on the rise (but too late to save Quibi) [

Parks Associates

,
IBC365

]

A new report from Parks Associates charts the rise of video consumption on mobile devices for Gen Z heads of US broadband households and contrasts it quite starkly with the rest of the population.

According to the analyst, viewing on a smartphone or tablet now accounts for over 40% of all video consumption hours among Gen Z heads compared to an all-ages figure of 20%

There's an interesting contrast with the Millennial generation above them. As Parks writes: "Americans overall view more video on TVs than on PCs, and PCs more than mobile devices. However, that device preference is strongly generational, and both millennials and Gen Z do most of their viewing on devices other than TVs. Among Gen Z, they dedicate the largest share of their viewing time to mobile devices, then PCs, with the TV having the smallest share. Among millennials, while the TV has the higher share of viewing than PCs and mobile independently, collectively the two platforms account for almost two-thirds of viewing time."

None of this, however could save Quibi, the shortform, mobile-first streaming service that went under last week despite the involvement of some of the biggest names and personalities in the business, not to mention around $1.75 billion in investment. IBC365 charts the many reasons behind its failure, with the Covid-19 pandemic and a population suddenly not looking to watch video on a morning commute fairly high up on the list.

Also amongst its other problems though was that it was never truly cross-platform; it could not be viewed on normal TV sets and didn't even offer an optimised version for tablet viewing. When you're asking $7.99 a month, in comparison with other services that do seamlessly port across platforms that obviously seemed an expensive choice for consumers to make.

Key takeaway? Seamless viewing across multiple devices is always going to be an important facet for any streaming service.
New Major League Baseball deals shows value of US sports rights [

Ampere Analysis

]
The received wisdom is that sports rights are weakening and the next round of big rights deals we see in the industry will see either a plateauing of their value or a genuine fall. However if that is the case no one seems to have told the MLB which has renewed its US broadcasting rights for Major League Baseball, set to expire next year, with two of its partners until 2028 and has seen a significant monetary increase from both, totaling 49% overall.
The new seven year agreement includes extended digital rights and, in one case, more games, so the networks are paying more for more. Nevertheless it is an interesting deal. As Ampere details, the last rights negotiations (which took place in 2012 for the 2014 season onwards) saw a 120% jump, which to be fair is a rate of inflation that was never going to be matched in 2020.
But if the rate of increase is falling the influence is rising. Ampere has calculated that as revenue across the industry is declining, if, for instance, the NFL and NBA also secure 40% rises in their next round of negotiations, then that means by 2025 the value of the three major US sports alone could be equal to 12% of the US TV industry's total turnover. In 2018 that figure was only 7%, while in 2012 it was only 4%.
Sports it seems, based on these figures, is going to be as much a part of the television landscape as ever and possibly an even bigger component of Pay-TV strategies. Which is precisely why it's important to invest in anti-piracy measures to protect it.