The growth in Targeted Advertising in 2020 was impressive and solutions such as VO's Targeted TV Advertising are enabling operators and broadcasters to buck the downturn.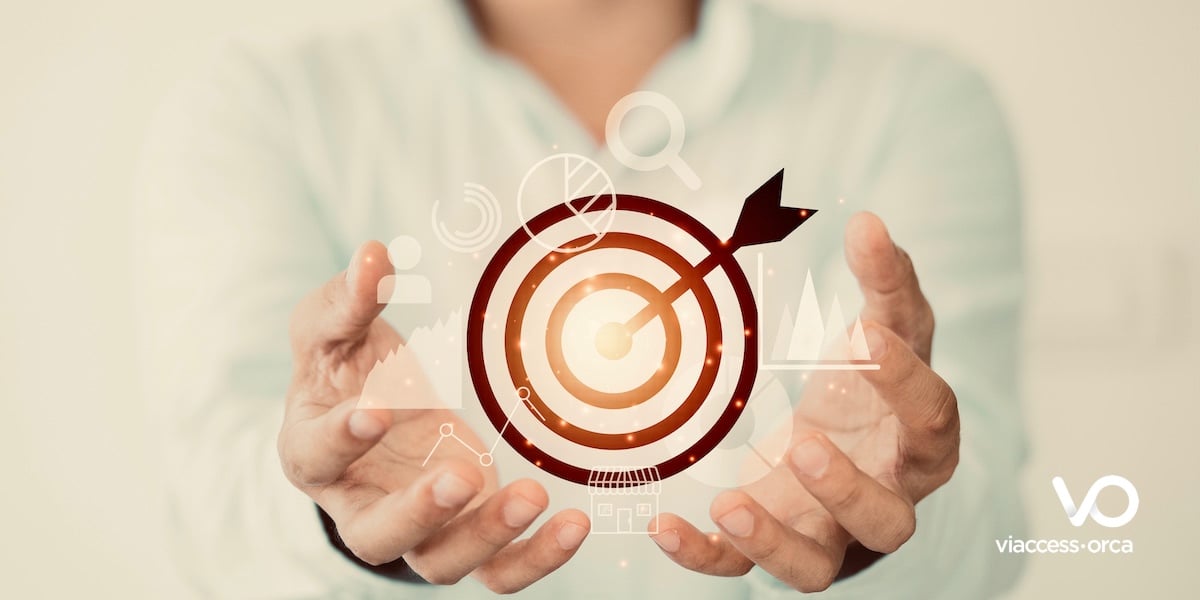 2020 was a challenging year for many broadcasters and operators. While audiences soared under lockdown measures, the ad revenue supporting a significant part of the industry suffered.
However, despite that, there is a sense of optimism in the industry, as Targeted Advertising (TA) solutions, which serve ads to consumers based on their established interests down to the household or even individual user level, start to become more mainstream. As a percentage of overall ad spend the figures are still comparatively small, but the growth rate is still heading upwards, even after Covid. In the US, for instance, eMarketer forecasts that US Connected TV (CTV) ad spending will rise from $8.11 billion last year to $18.29 billion in 2024.
2020 Vision — Targeted Ads come of age
This is an interesting figure, but the US is by no means the sole center of the growth in Targeted Advertising (TA), with activity taking place worldwide in recent months across Europe, APAC, Latin America, and elsewhere
In the last few months of 2020 in Europe alone, UK commercial broadcaster ITV launched its Planet V platform; FranceTV Publicité and Orange launched the first linear campaigns in France using TA, French OTT live and catch-up TV platform Molotov has launched new AVOD service Mango; and Movistar rolled out a TA service on channel #0 in Spain, with other channels to follow in 2021. Other projects you can pick out from 2020 involve Mediaset in Italy, Proximus in Belgium, RTL in Germany…the list goes on.
Broadcasters worldwide are launching individual solutions and/or forming alliances (such as between rival Pay-TV companies Sky and Virgin in the UK) with a similar scale of activity taking place with the ad tech companies themselves. Samsung, meanwhile, made its Connected TV (CTV) inventory available programmatically via SpotX in advance of plans due to the Covid spike in viewing figures, and LG has invested $80m to buy a controlling stake in TV ad data firm Alphonso, with the aim of creating an owned and operated first-screen, cross-device advertising platform with an integrated analytics platform.
And, as we have already mentioned, interest in AVOD spiked considerably as audiences hunted for fresh content without having to pay premium prices. Digital TV Research figures suggest that the AVOD market will grow 120% from 2019 to 2025 — $24.3 billion to $53.5 billion — providing 32% of total OTT revenues.
With growing audiences watching on Connected TVs (CTV) — reaching over 50% in some countries — interest snowballing in AVOD-driven content, and structural changes in the broadcast industry making streaming increasingly the dominant form of consumption, so advertisers are becoming more interested in replicating the success they are finding on digital platforms with television.
As SpotX, one of the prime movers in the new ad tech industry says in its Global Video Advertising Trends 2021 survey, "Ad spend is following new consumer habits and will flow to OTT and CTV faster than expected."
The challenge of complexity
One of the limitations that operators face when looking to enter the market, however, is complexity. A research study in 2019 discovered that marketers have an average of 28 different technologies in their ad tech stack, with 70% believing that number would grow over the following three years due to the complexity of the advertising ecosystem. It would be hard to argue they are wrong.
Even narrowing the discussion down to the television space, there are a large number of competing technologies, standards, and solutions that operators can choose from. In most territories, there isn't a clear market leader and the choices become complex.
An illustration of the difficulties here is offered by the efforts at industry standardization with at least one high profile project moving into a key phase. The DVB and HbbTV have been working together to build the forthcoming DVB-TA specification, and indeed we have been a part of these efforts at VO (you can see our recent presentation at the DVB Demos day in November last year here).
Currently, work on the DVB-TA specifications ecosystem continues within the DVB Project. This includes the implementation of SoME (Signalling on Media Essence), where audio and video watermarking are used to signal targeted advertising replacement opportunities present in supported legacy STBs via a broadband connection.
The operator opportunity in the ATV market
If that complexity can be addressed, and it can, targeted advertising provides multiple new revenue opportunities. The headline is of course the possibility of ad replacement in linear primetime, which allows operators to increase the number of ad slots without increasing ad load; charge premium rates for them; and decrease churn as viewers have been shown to respond more favorably to targeted ads.
But there are other significant opportunities as well, especially when you consider that, with their first-party data, operators have everything they need to start making money now.
Additional opportunities include:
Leverage the UI - Operators can increase inventory still further by serving ads within the UI of their apps. This can be further explored when the user is actively interacting with the UI, such as when browsing content.
Catch-up content - As we wrote in

Time is Money: the hidden revenue potential of time-shifted viewing

, operators can use TA technology to serve ads attached to catch-up content. With more viewers watching more minutes of catch-u every year this is a powerful proposition
Self-promotion - With many companies in the OTT sector offering triple-play services and more, TA provides a valuable route to increasing the efficiency of their own promotions, both for additional services and for specific content
Freemium to premium- Operators can offer free (or almost free) content access, backing it up with significant ad revenues, to increase their market penetration and OTT migration, and create leads that will become premium customers in the future
It's also worth pointing out that there are solutions on the market, such as ours, that do not require the latest equipment to be installed in viewer's homes to make this happen. 50% or more of viewers worldwide are watching television on legacy devices that do not necessarily support OTT services, and this is an audience that needs to be reached for maximum benefit.
Targeted advertising works both with and without inventory. Operators with existing inventory can offer creative monetization options enabling them to optimize between their different monetization channels and on top of that use AI-based insights to increase the efficiency and scope of their segmentation. This boosts reach and revenues as a result. For operators without inventory, an off-the-shelf smart infrastructure enables them to connect with various TV channels and support multi-ad servers. This allows them to leverage their existing first-party usage data to offer attractive segmentation to advertisers, while also supporting and measuring ad-insertion.
And with AVOD, in particular, providing a rich opportunity for the launch of new services to capture audiences hungry for increasing amounts of content, it seems there is no better time to adopt a technology that satisfies both advertisers and audiences alike.