Why is data so important? How can organizations utilize data to further their business objectives and positively impact the bottom line?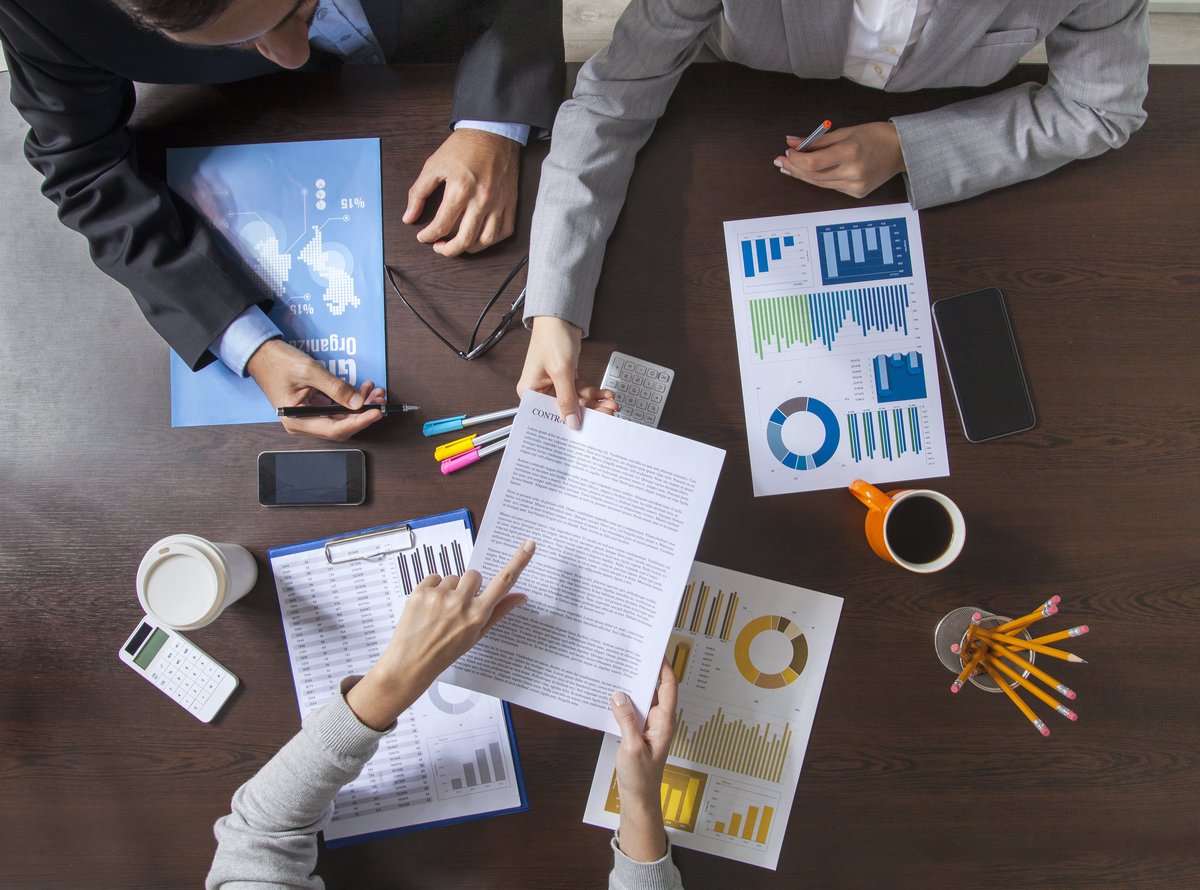 At Viaccess-Orca's TV Leaders Summit 2018, we had the pleasure of hearing Ido Biger enlighten us as to how data can be leveraged in all facets of today's TV organizations. Ido is the Chief Data Officer of yes Television, which delivers over 150 channels and over 60% of its subscribers enjoy On Demand Services. He is leading the evolution of yes Television into a leading Data-Driven Organization (DDO). While, of course, Content is still King and a great viewing experience is required, superb customer service is also critical.
Chief Data Officers (CDOs) are now being evaluated according to their ability to improve revenue as one of the top three measures of success, according to a recent Gartner survey. Therefore CDOs are on the lookout for new sources of revenue, while also reducing costs and reducing risk. At the same time, they are also expected to be innovative!
To succeed in today's demanding markets, TV businesses need data to drive all of these efforts. This evolution goes far beyond fancy dashboards and reports. Instead, data is used to build fully operational systems and structures that support these three pillars:
Content: superb content is essential - look at how much Netflix, HBO, Amazon and others are investing in original content
Customer Service: comprising efficiency, quality and reliability
Top Viewing Experiences: delivering the best quality video and audio
Data is a major resource of the entire organization. Transitioning to becoming a DDO requires a company-wide buy-in, from the executives down through the affected departments – which is just about all of them! An organization is truly data-driven when it has a fully employed operational methodology, based on data. To build this, an organization requires the actions described as follows.
Data strategy
A Chief Data Officer is required in most organizations to lead and manage this process, with the blessing of the CEO. If the CEO is not committed to the establishment of the DDO, then this process is unlikely to succeed.
The first step is to collect the data, using the optimum tools and technology to gather accurate and relevant information. At this point, the data is purely descriptive – showing what happened and when, such as the fact that market share increased from 30% to 35%, but without any reasons for these occurrences.
Data analysts then diagnoses the 'why', uncovering the reasons that market share increased or decreased.
The third step is to implement predictive analytics - to determine why the event occurred, using in-depth analytics tools, and also to determine whether an event is likely to happen again.
Prescriptive analytics
The final, critical step involves implementing prescriptive analytics . This entails determining the optimal solution and outcome. A truly data-driven organization utilizes this fully-deployed operational methodology, incorporating the descriptive, diagnostic and predictive layers to apply prescriptive decision making, incorporating decision support and automation.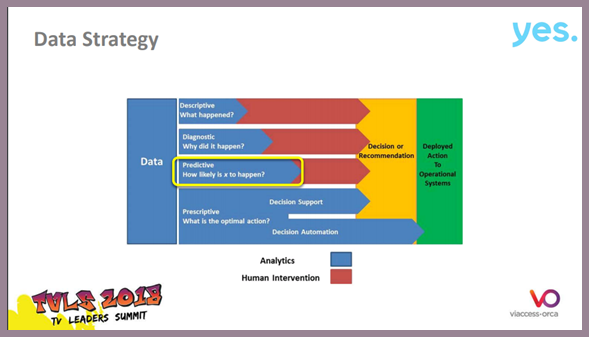 Data literacy
Executives may be familiar with specific reports, but not attuned to the type of data that is collected or how it is gathered. This can be a particular factor when it comes to how this data could be used to better the organization.
To get started, the CDO needs to understand how people are using data today, for each service and vertical. This process often uncovers duplications and other issues, which can be corrected to streamline operations.
The data scientists and analysts require domain expertise (regarding the TV business in this case), and proficiency in data collection and analytics tools. Education is a big part of the transition for business units into a data-driven organization, which entails implementing a full Data Literacy Program. Technical teams will probably need to improve specific skills and learn new tools. These teams now need to learn to work with the data to actively improve outcomes, not merely provide facts.
Data scientists and analysts are required to design and utilize the correct data models that can efficiently crunch the numbers and generate the reports that enable sound decision making. yes Television has built its team primarily with existing staff, supplementing it with qualified analysts from elsewhere when required. It prefers to augment the skills of existing team members wherever possible, using online courses and external instructors instead of hiring from the outside since current employees already have the domain expertise in that specific business.
Data technologies have much to offer in day-to-day operations. For example, yes Television implemented online geographical information systems for their technical support services, centralizing these operations. Technicians are now sent more efficiently, based on their expertise and current location, which has resulted in cost savings and improved customer satisfaction. These geo-based systems use IoT to collect data and monitor STBs in real time, so that if many STBs fail in a specific area then they know to investigate networking and related infrastructure.
As to concerns about privacy, the customer must consent before yes Television can use data to improve a subscriber's services. The company can only sell aggregated data, not individual information.
Data Projects
For a data project to succeed and influence the bottom line, it first requires a sponsor who comes forward with a problem or an initiative. Then the CFO crunches the numbers and then the CMO or other C-level executive will decide if the project goes forward.
The sponsor's business unit ultimately takes responsibility for the business process and defining the KPIs. They constantly measure results and use this information to update and improve process and procedures. Measuring and adjusting accordingly are essential, as the cycle completes and begins anew.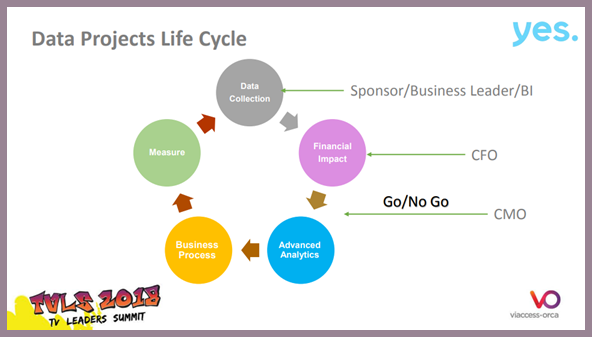 For example, yes Television uses VO's Content Discovery and Recommendation platform. This platform constantly provides data about what users are watching, which is then used to improve products and engagement, creating a continuous feedback loop. Data is improving the quality of the cycle and as higher engagement translates into more orders, which in turn, improves the bottom line. It has also begun to implement data monetization projects.
In conclusion, creating a data-driven organization requires the following elements:
The right people : The BI teams and Analytical Units
The right skills: Data Literacy Program
The right tools: Data Strategy
The right efforts: Data Projects
Data analytics has much to offer TV Operators and Broadcasters, and the influx of data and correct implementation of the predictive and prescriptive analytics can only benefit the industry.